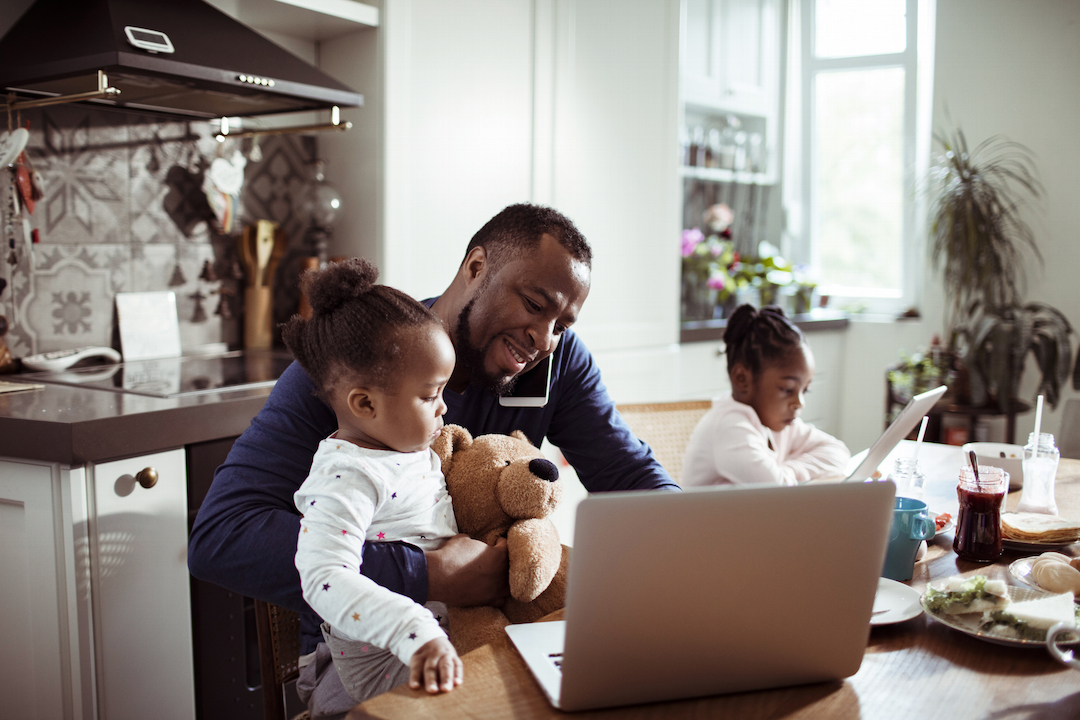 Opportunities and Challenges
While there is a strong case for the hybrid workplace, it does require a shift that can impact different aspects of your organization's culture and operations. Based on lessons learned by companies who have been hybrid for years, as well as those that went remote during the pandemic, following are some pros and cons of the hybrid workplace model:

Pros
Work-Life Balance. Many employees say they can better manage their work-life balance while working from home. Stress levels are lower because they are closer to family, have little or no commute, and can tackle errands and housework as needed, leaving them more free time on weekends and holidays.
Worker Productivity. During the pandemic, many employers reported that their remote employees maintained productivity levels and met performance objectives. Workers also reported feeling more inspired due to the additional flexibility in their workday.
Cost Savings. Both companies and workers report cost savings associated with transitioning to a hybrid work environment. Employees spend less on meals, gas, and other incidentals, while companies save on office operational costs and a reduced real estate footprint—freeing up money for other budgetary items such as technology upgrades, employee benefits, and enhanced training opportunities.
Organizational Flexibility. A hybrid workplace enhances organizational flexibility by putting structure in place that keeps the wheels turning during a natural disaster, pandemic, or other disruption. Employees adapt quickly because they have technology and routines in place that facilitate remote work.
Talent Pool Options. Organizations that offer flexible work arrangements can recruit talent from virtually anywhere, as the number of qualified candidates searching for work-from-home opportunities is on the rise.
Cons
Work-Life Balance. At the opposite end of the work-life balance spectrum, employees who work from home say it's difficult to put aside unfinished work at the end of the day. During the pandemic, many worked longer hours and battled frequent distractions.
Culture Concerns. A Society for Human Resource Management (SHRM) COVID-19 research survey found that more than one-third of employers with remote workers have struggled to maintain their company culture during the pandemic. Employees working from home say they do not feel as connected to the company and their colleagues, and don't believe that will change until they return to the office or their company adopts strategies to adapt company culture.
Remote Office Limitations. Remote work comes with technological requirements that may not be accessible in every employee's home or other remote work location, including adequate office workspace and equipment, dependable internet access, and a distraction-free environment.
Missed Opportunities. Employees who work remotely may feel they're at a disadvantage when it comes to work opportunities and, at times, find it harder to communicate and collaborate with colleagues or project teams based in the office.
Hybrid Constraints. The hybrid workplace model is not for every company and, even in companies that offer flexibility, remote work is not suitable for all employees. Employees who cannot work remotely may not feel treated as fairly as colleagues who have flexible schedule options.
If your company is considering a hybrid work option, you're in good company. The hybrid workplace trend is gaining speed and employees are increasingly seeking opportunities that allow them greater flexibility. If you're looking for support and expertise to increase the chance of a smooth transition, a PEO, like G&A, can offer best practices to help your company create a unique hybrid workplace model that benefits your employees and your organization.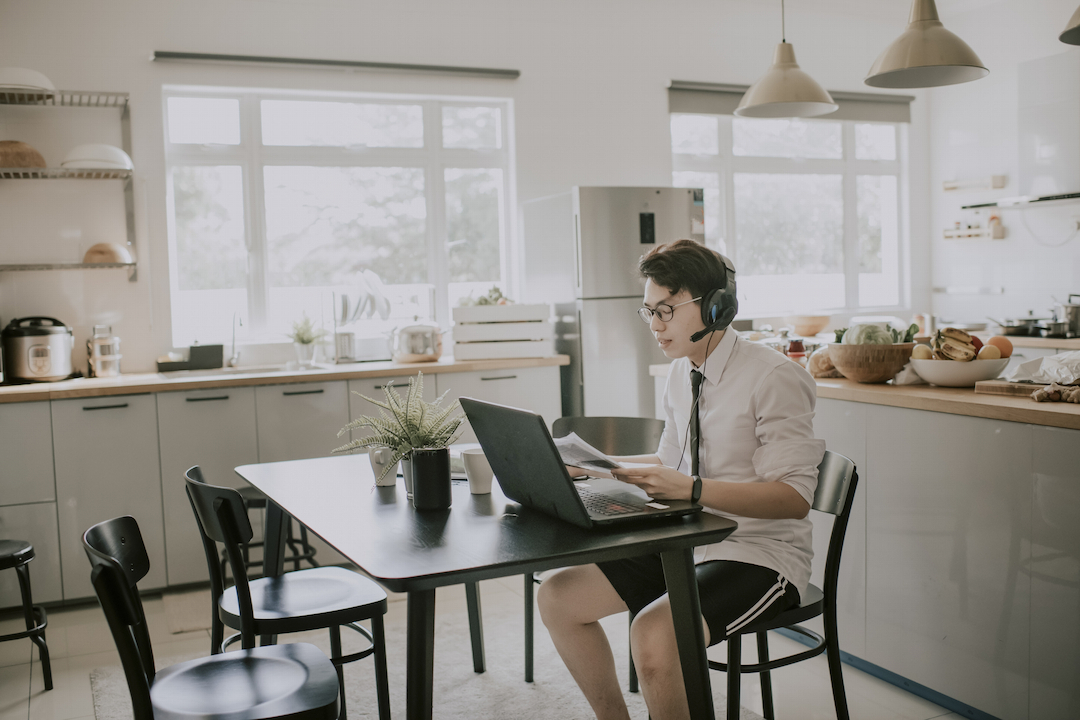 The Secret to Hybrid Workplace Success
The secret to a successful hybrid workplace is as unique as your company's culture. There is no universal hybrid workplace model, but the experts at G&A do recommend incorporating the following core pillars into your hybrid workplace strategy:
Involve Employees in Your Journey
Who better to help plan, execute, and modify your long-term hybrid workplace strategy than your employees? In fact, if employees have input at all points along your journey, you have a much greater chance for acceptance and success. Recommendations include:
Form a hybrid workplace planning team that includes representatives from all major departments/divisions.
Survey ALL employees to get ideas and feedback for your hybrid workplace plan. This includes employees whose positions do not allow them to work remotely.
Develop a plan that invests in all aspects of your hybrid workplace culture. Because some of your employees will work remotely, some in the office, and some a mix of both, you will need to support distinct employee experiences—which can be challenging. Create clear and concise remote work guidelines that outline and clarify expectations.
Address hybrid workplace challenges from the start. How will you build connections between in-office and remote workers? How will you support employees who manage remote and in-person workers? What resources does your company need to train, integrate, and support all employees?
Establish a level playing field for all employees so that everyone feels appreciated and supported. Make sure everyone has access to the same opportunities.
Communicate your hybrid workplace strategy/plan to employees consistently and carefully. Encourage questions and provide feedback.
Persevere until your hybrid workplace model becomes part of your company culture. Adapt to meet your employees' changing needs, and never stop learning.
Maximize the Employee Experience
Your company culture is a large part of the employee experience, so let it evolve to include a distributed workforce in various locations. Consistently search for and implement ways to create connections, build trust, foster innovation, and increase engagement.
G&A Client Advocate Denise Macik stresses that it's important to set remote employees up for success. Her top tips include:
Acknowledge the small stuff. A simple "thank you" or "I appreciate you" can do wonders for an employee who's feeling uncertain, unsure, or even anxious.
Recognize difficult situations and help provide solutions.
Schedule regular check-ins. Consistent communication and a link to the familiar provides a sense of belonging and stability.
Don't forget performance reviews so that your team stays on track with goals and milestones.
Recognize your employees who have achieved goals or reached milestones in weekly emails or a team video conferencing call.
Keep traditions. Just find a new way to do them.
Don't overlook workers whose job responsibilities are not conducive to remote work. To avoid potentially disenfranchising these critical workers, consider options such as flextime, shift work, compressed workweeks, part-time schedules, and job-sharing options. Managers can proactively bridge the gap between hybrid/remote and in-person team members by regularly scheduling team-building exercises—virtual or in the office—to discuss opportunities and challenges, brainstorm ideas, network, and build rapport.
Create a Hybrid Workplace Policy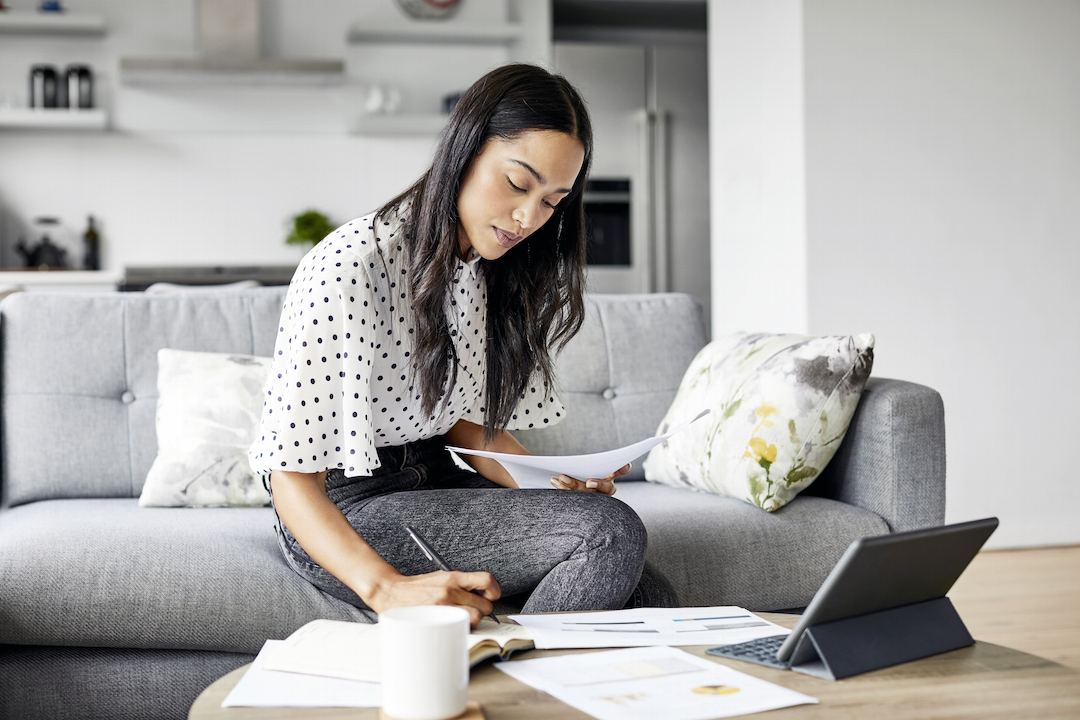 If your company does not have a hybrid workplace policy, create one. If you created one during the pandemic, review and modify it to
reflect your long-term hybrid workplace strategy. Ensure that it is all-inclusive and incorporates guidelines and procedures for employees working at the workplace and/or in remote locations.
Your policy should clarify which positions qualify for remote work, and when and where remote work takes place. Your policy should also detail work schedules for employees, when in the workplace and home office. For example, outline how many days per week employees are required to be in the office, your company's in-office and remote work office hours, and overtime and weekend schedule allowances and limitations.
Establish guidelines that provide long-term health and safety protections for employees at your physical workplace. The Occupational Health and Safety Administration (OHSA) and the Centers for Disease Control (CDC) have developed detailed COVID-19 guidelines designed to protect employees' health and safety as they return to the workplace. Also, stay abreast of existing – and new – legislation that governs remote work and the hybrid workplace.
Last, but not least, make sure your hybrid workplace policy is reflected in your employee handbook. A professional employer organization (PEO), such as G&A Partners, can help with both.
Fortify Your Digital Workplace
As companies transformed from primarily centralized enterprises to remote working teams during the pandemic, they experimented with new technology platforms—some were successful and others proved more challenging. The next step in this evolutionary process is the implementation of a long-term digital workplace strategy that supports and safeguards your hybrid workforce. Many business owners say they plan to divert savings realized during the pandemic into digital investments and technology training for employees.
According to the Owl Labs/Global Workplace Analytics' STATE OF REMOTE WORK: COVID Edition, "With the right tools, training and support, people can work from anywhere. Companies and managers need to provide their teams with the tools and resources to be productive and successful in their home environment, and carry the lessons learned from remote work during COVID-19 into the business plan moving forward."
The report cites remote training, virtual meeting tools, and hardware as required tools to help employees perform successfully in a remote work environment. Other factors to consider include:
Connectivity tools that enable remote workers to get their work done outside of the office.
Cybersecurity measures that protect shared company files and/or private customer information.
Technology (printer, hardware, etc.) that promotes an effective and efficient home workspace.
Communication tools, such as video conferencing software and hardware, that connect remote and in-office employees and allow them to collaborate successfully.
Design a Flexi-Workplace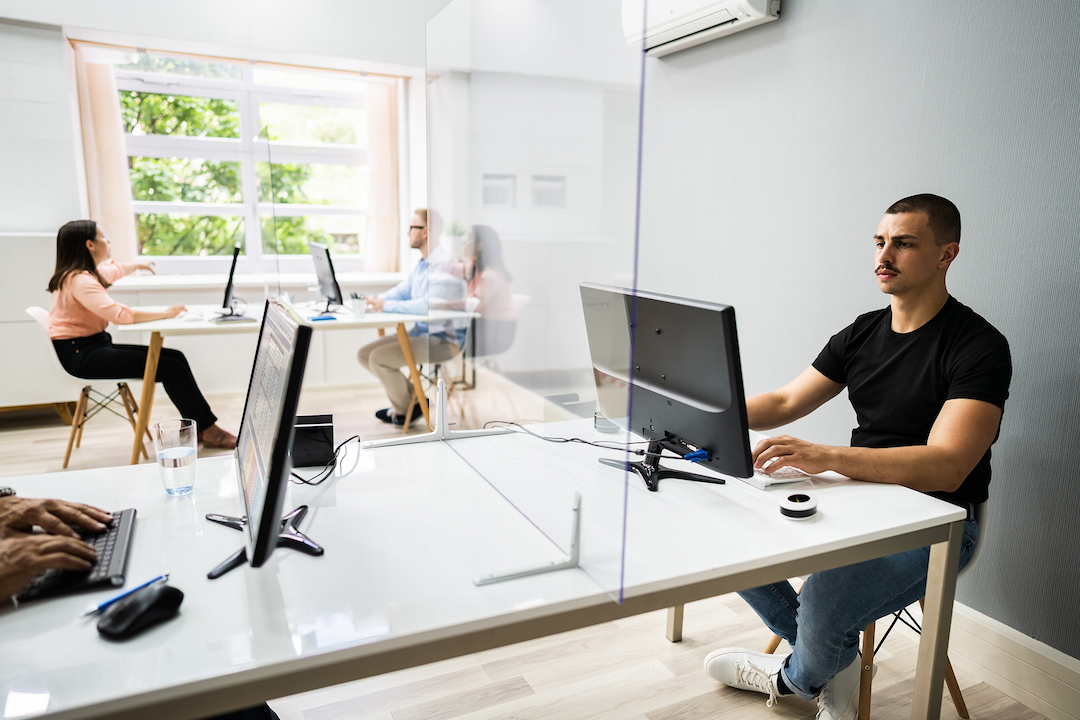 Perhaps one of the most interesting challenges of a hybrid workplace is creating a physical environment that addresses the needs of employees who are in and out of the office. The traditional one-desk-per-employee may no longer be necessary—or practical—in your new hybrid workplace. This frees up space for you to be innovative and creative.
Review your budget to make physical workplace changes that encourage collaboration between co-located employees. And, if the timing is right for your company, consider a change in your office space and/or real estate holdings. Whether you revamp your existing space or relocate, consider these best practices:
Purchase or upgrade video conferencing equipment.
Invest in a conference room booking system that facilitates the scheduling of in-person and virtual meetings.
Adopt "flex desking," which allows employees to share desks—or book desks—according to their hybrid work schedules.
PwC's US Remote Work Survey reports that hybrid work is "driving the office footprint strategy." Those surveyed say they expect the alignment of real estate strategy and hybrid workplace strategy to pick up speed in 2021, with companies taking the opportunity to create office experiences that enhance relationships and company culture.
About Us
G&A Partners, one of the nation's leading professional employer organizations (PEO), can help you navigate your company's transition to a hybrid workplace. To learn more, schedule a consultation with one of our knowledgeable business advisors.