Business owners tasked with filling open positions during a tight labor market face a dilemma: Do you hire the first available candidate or keep searching for the best person for the job?
After all, you have a business to run and it can take weeks—if not months—to wade through resumes and conduct interviews to find someone ready to work, even if they don't meet your qualifications.
It's cliché but true: Good employees are hard to find. Throughout the pandemic, record numbers of valued workers have left (and are still leaving) their jobs. There is a myriad of reasons for this "Great Resignation," but the most common include better pay, more flexible schedules, or safeguarding themselves from the latest COVID-19 outbreak.
According to the National Federation of Independent Businesses (NFIB)'s November 2021 jobs report, 29% of small-business owners report labor quality as their top business problem (a 48-year record high), and 93% of business owners who are hiring or trying to hire say there are few or no qualified applicants for the position they were trying to fill.
Small-business owners reporting labor quality as their top business problem (a 48-year record high)
business owners hiring or trying to hire say there are few or no qualified applicants for the position
"Now, it is particularly difficult for companies to find the right candidates for the right job," says Kristen Fowler in her Forbes article, "Why It's So Hard To Find The Right Candidates In Today's Economy." "This is not due to a lack of talent; rather, challenges that employers were already facing pre-pandemic have become more acute. Cultural shifts and economic upheaval have fundamentally changed the way that employees want to work, and the success of companies in key industries hinges on an employer's ability to navigate the new demands of the job market."
If you are a business owner struggling to find—and hire—qualified employees, you may be tempted to hire the first available candidate to ease the burden on overworked staff. But before hiring a "right now" candidate, consider the exponential value a good employee can bring to your company vs. the costs that inevitably come from hiring an employee who is the wrong fit.
By adapting your recruiting and retention programs to complement workers' emerging expectations—and labor market realities—you can ease personnel-related pressures and position your company to make long-term strategic decisions that help you stand out from your competition and attract and retain qualified employees.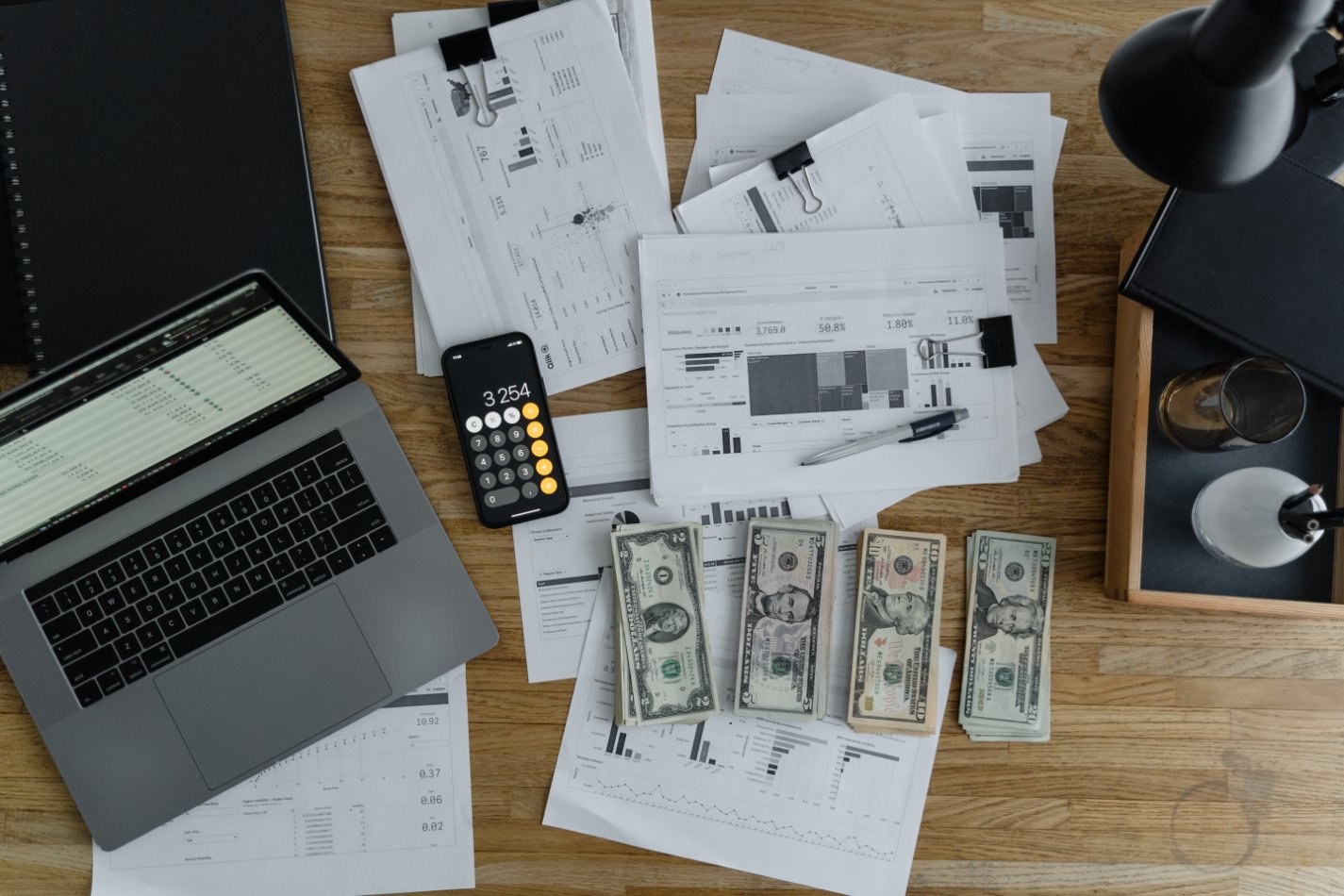 Reality Check: The (Unintended) Costs of a Bad Hire
Many employers are proactively working to improve their recruiting odds by increasing compensation and benefits packages, awarding sign-on bonuses, offering flexible work schedules, and more. But many are still having trouble finding and hiring qualified workers. If you've had one or more positions open for an extended period, you recognize the additional stress placed on your current staff to help shoulder extra responsibilities. As a result, the pressure is on you—or your human resources team—to fill vacancies as quickly as possible.
"Too often, hiring managers are so anxious to put a body in a chair that they overlook a candidate's flaws and hire someone who doesn't really meet the needs of the job," states Northwestern University HR News' "The Cost of a Bad Hire." "The reality is, leaving a position vacant is better than bringing someone in who cannot perform the role."
Before making a hiring decision borne out of desperation, slow down and weigh the potential costs of onboarding a person who lacks qualifications for the job or who isn't an excellent fit for your organization.
"Hiring the wrong person can negatively impact employee morale, decrease trust and confidence in an organization's hiring process, and cause an overall dip in employee productivity," says Denise Macik, G&A Partners' Manager of Strategic HR Advisory Services. "Also, new hires without the necessary skills or qualifications can place greater demands on managers, which takes away from time and energy spent guiding and coaching other team members. No company is immune to the damage a bad employee can cause."
The U.S. Department of Labor estimates that the average cost of a bad hiring decision is approximately 30% of an employee's salary. This estimate includes, but isn't limited to, the following expenses:
Recruitment costs you incur to search, locate, interview, and select potential candidates for a newly vacant position.
Separation costs related to terminating an employee, including severance pay, costs associated with unemployment insurance claims, the expense of continued benefits, and so forth.
Productivity costs—including lost hours of work as the position remains unfilled, time other employees spend fulfilling the vacant role's responsibilities (in addition to their own), and costs associated with managers getting a new employee up to speed.
In addition, a bad hire—or a series of bad hires—can have a negative impact on your company culture and workplace environment. If left unchecked for too long, it can lead to increased employee turnover, impacting your business' bottom line.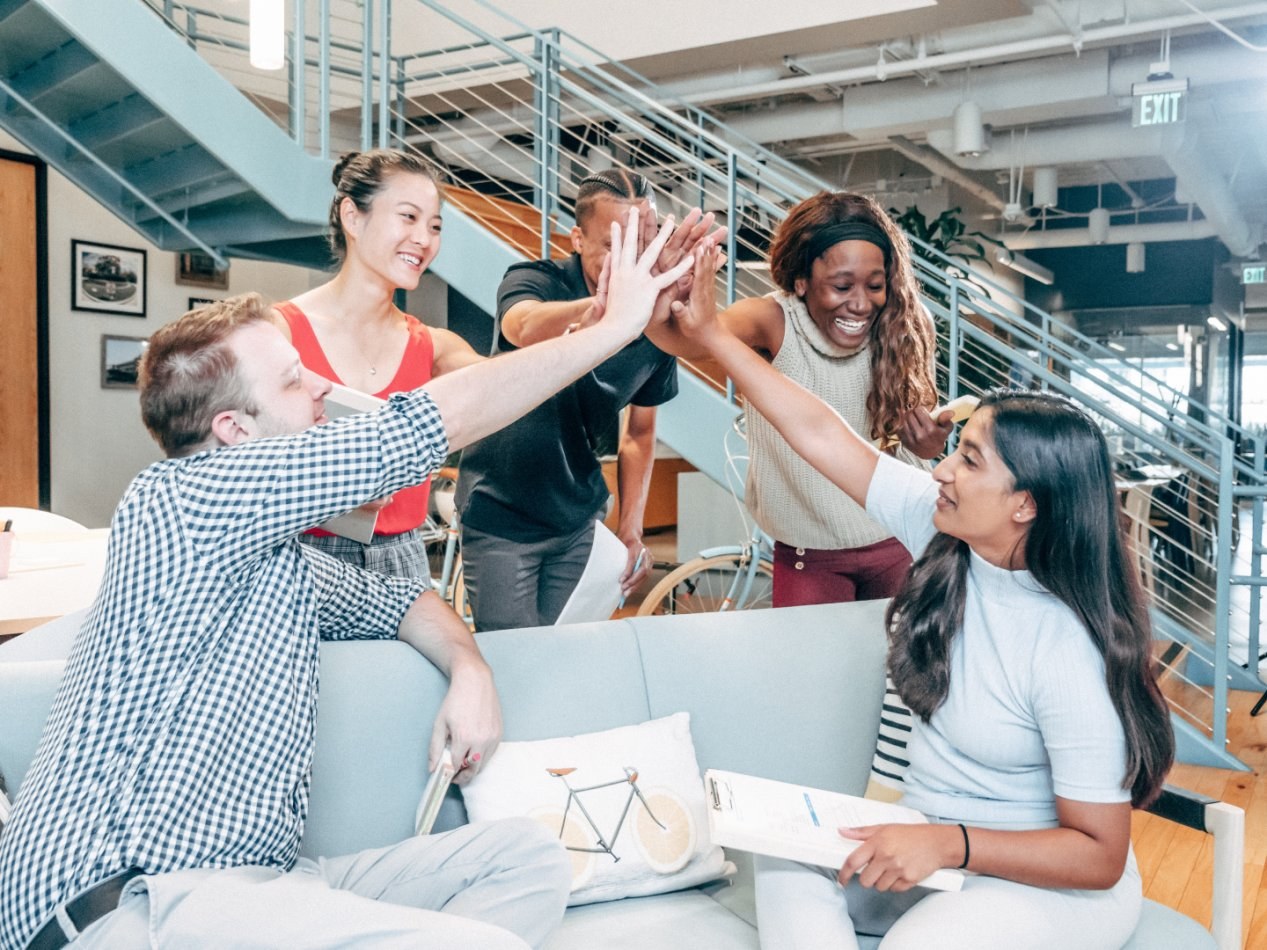 Patience Pays Off: Benefits of Hiring the Right Candidate
Exercising patience is hard to do during a tight labor market, but it can pay off in spades once you successfully recruit an employee who is the right fit for your company.
Brad Anderson, Founder and CEO of TechBridge, says the following benefits can be realized when you hire the right candidate for the job:
Your company saves time and money. The more often you must replace employees, the more money it costs.
Overall productivity increases. There is a learning curve associated with hiring and training a new employee, but it's shorter when you hire the right one.
Your company's turnover rate decreases. The right employee enhances your team's cohesiveness and positively impacts company culture, which decreases the likelihood of employee turnover associated with a toxic work environment.
You add to your talent pipeline. An employee who learns quickly and balances responsibilities is also a candidate for advancement in your organization.
It protects you from the difficult task of firing the wrong candidate. It is difficult to let an employee go, even if they are not a good fit. Hiring the right person eliminates this problem and protects your company from termination-related legal issues.
So, what defines the "right" candidate, hire, or employee? Of course, a potential hire must meet the position's basic knowledge and skill requirements, but experts say there is much more to a successful match than that.
"A great employee should be a good 'cultural fit' for your organization," says Eleesha Martin, G&A's Recruitment Process Outsourcing Manager. "This will vary from company to company but in general it means someone whose values and behaviors align with your organization. It's more subjective but essential to examine and consider when interviewing candidates."
Consider the following 4 sought-after soft skills when recruiting candidates for your organization:

Excellent Communicator
Communicating well with managers, colleagues, clients, and customers is essential in any workplace, particularly a hybrid or remote work environment. According to Harvard Business Review's "The Pandemic Has Exposed the Fallacy of the 'Ideal Worker'" by Joan C. Williams, hiring managers can assess basic communication skills by looking for various factors, including the clarity and coherence of interview responses. "Managers could also consider asking the candidate about their preferred communication medium and favorite tips/tricks for being an effective communicator. If the potential hire for your virtual team hates email and their big tip is never to call after 4:30 p.m., you may wish to keep looking," writes Williams.


Adaptable Supporter
Most companies have experienced challenges since the start of the COVID-19 pandemic in early 2020. Employees helped their employers navigate rapid change, including the shift to remote work—or working extended in-person hours. These adaptive skills were vital to many companies' operations and continue to be a valuable trait as the American workplace evolves. Therefore, when hiring, look for candidates who are likely to embrace changing processes and new technologies and who are willing to learn new skills as needed.

Team Player
Teamwork and collaboration are crucial traits for workers in the new norm, according to Talent Management's "The ideal worker for the new workforce" by Hannah Genton. "As more companies adapt and (at least partially) shift to remote, distributed, or telework arrangements, the value of true team players in your workforce increases," writes Genton. "Collaborative team players understand their role, hold themselves accountable, work within their strengths, and both recognize and play to the strengths of others. When things don't go to plan, a team player thinks flexibly and focuses on solutions, not playing the blame game."

Creative Problem-Solver
Creativity is not confined to candidates who work in traditionally artistic professions. Creative thinkers analyze problems and recommend solutions, pitch new products and services, and study processes to rectify inefficiencies. They are ready to "think tank" new ideas with colleagues and can play a major role in helping to move your business forward. Look for candidates with diverse backgrounds who can add breadth and depth to your team. Lucy Garcia, a G&A Partners Client Advocate, says employees with a variety of skills and experiences can offer a more diverse set of solutions to specific challenges and inspire innovation to improve, add onto, and change products and services as needed.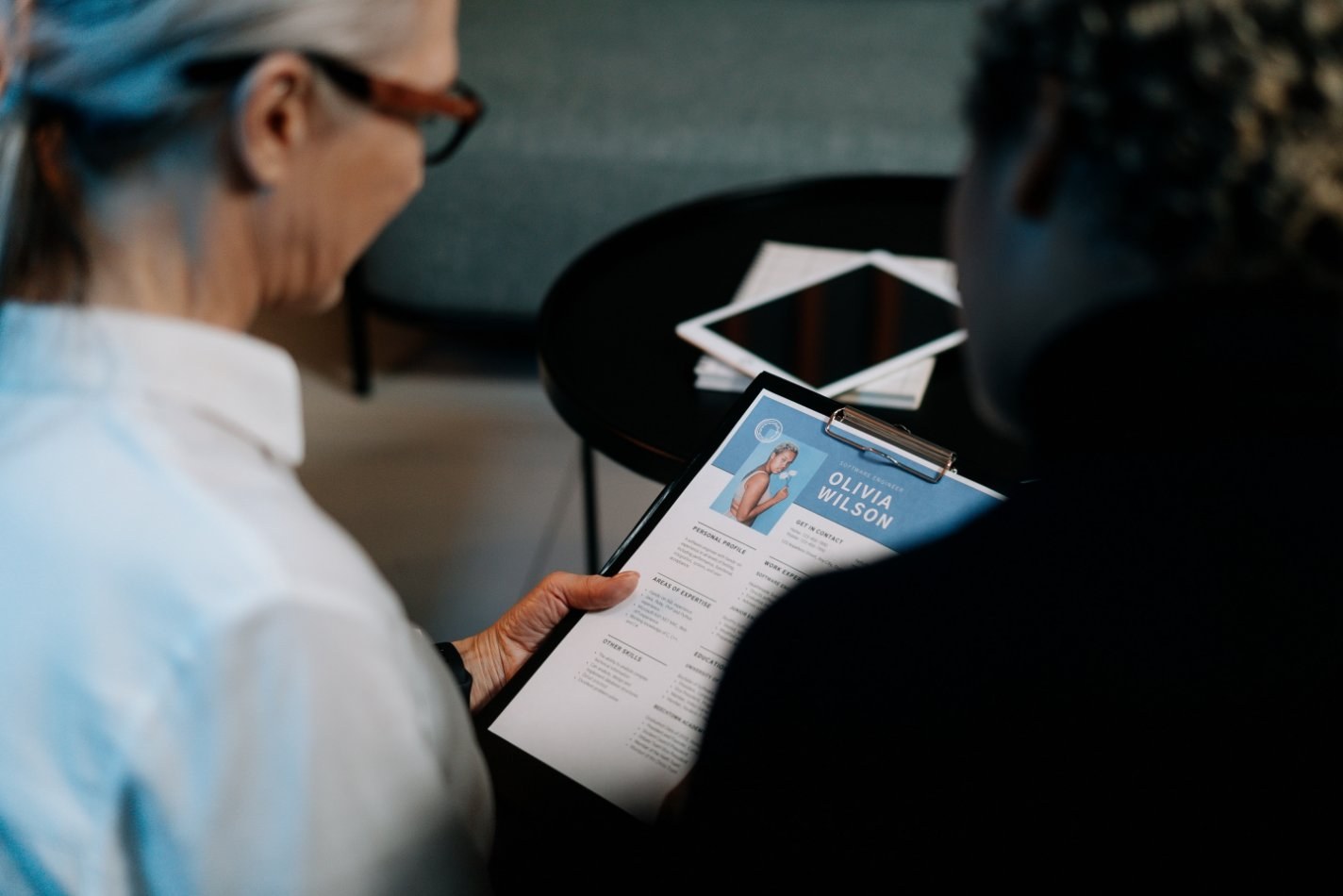 Look Within: Steps Your Organization Can Take to Find and Recruit the Right Employees
A record number of American workers resigned from their positions in 2021. Jobseekers are weighing options when searching for a new employer, and many are even looking to enter an entirely new profession. As unemployment numbers suggest, many people will choose no work over a job they do not want—at least temporarily. With these factors in play, you may be losing hope that you can compete for qualified candidates, much less find your ideal employee. But you can.
A good place to start is to look within and make any changes that can help you stand out in this crowded labor market. "Businesses must create visibility for their jobs, streamline their recruiting and hiring practices, and deliver a personalized candidate experience to succeed in this competitive labor market," according to "How Employers Combat Labor Shortages," a collaborative report published by The Conference Board and Emsi Burning Glass.
Following are steps you can take to attract—and retain—employees who are the best fit for your company:
1. Employee Experience: Create a Company Culture that Engages and Inspires Your Employees

Your employees are your brand ambassadors. They can sell your company to recruits or steer them away. When you consistently work hard to support, recognize, and elevate employees, you build a foundation of mutual respect that contributes to a strong company culture.
Company culture, in turn, plays a significant role in your employee-retention efforts. Your employee retention rate signifies to job candidates that your business is either a place to plant roots and thrive or—if retention rates are low—a company to potentially avoid.
Steps you can take to strengthen your company culture and augment your employee experience:
Measure the present state of your company culture by revisiting your mission, vision, and goals to determine if you are holding to them or if you've wandered off course.
If your current culture doesn't reflect your ideals and goals, reevaluate your company's policies, procedures, and practices from the ground up to determine the disconnect(s). Then, take proactive steps to align them with your organization's vision and mission.
Encourage managers to lead with empathy and continually assess each employee's skill level and unique needs to help support and advance their career goals.
Create a work environment where your employees feel comfortable talking openly and honestly with you and your leadership team. Communicate often and in various ways with employees and encourage them to ask questions and share feedback.
Celebrate employees' successes and communicate how they bring value to your team.
Design opportunities for employees to bond and feel more connected to one another, such as game nights, virtual happy hours, team lunches, and volunteer activities.
Seek feedback through employee surveys, one-on-one conversations, and focus groups. By doing so, you better understand employee concerns and can develop targeted strategies to address them.
2. Candidate Experience: Streamline and Strengthen Your Hiring Processes
Your company's hiring process sets the tone for what a candidate can expect if they choose to accept an offer of employment. A great experience will excite and motivate qualified candidates to learn more and consider working for you, while the opposite could deter talent from continuing with the process.
Steps you can take to strengthen and streamline your hiring processes:
Train your hiring team members. Ensure that every person a candidate meets during your hiring process is adequately trained and positively representing your organization.
Review job descriptions. Whether your company is filling an existing position or adding a new one, review the job description carefully to ensure that the skills, experience, and education requirements align with the position's role and responsibilities. According to Monster's "How to Hire in a Tight Labor Market," "the more upfront and honest you are in your job description, the better the chances that you'll find the right candidate. But you also want to make sure that your job description stands out from the rest. Consider focusing on unique opportunities or training as well as your workplace benefits and perks, especially ones that stand out from the competition."
Be strategic about your job postings. Once you've crafted a complete, concise, and compliant job description, think about where the right employee is already looking for a new position, and post your job openings there. Some examples include LinkedIn, association job sites, online job boards, niche Facebook groups, Twitter, or TikTok.
Promote your company—and brand—on all available platforms. Use your company's website, video channels, and social media accounts to consistently promote your organization. Monster recommends focusing on three selling points that illustrate why a candidate should consider your company. In addition, make sure the career page on your website is concise, easy to navigate, and optimized for mobile devices.
Conduct strategic—and open-minded—candidate searches. When sourcing candidates, make sure you're not just searching for people with the exact job title of your open position. Though unintentional, your company may be excluding a large group of workers because their skillsets, employment history, or educational background is nontraditional.
Optimize your interviewing techniques and practices. Design your interview process for maximum efficiency and engagement. Let candidates know what to expect, such as how many interviews they may go through, how long you take to make a hiring decision, and how you will communicate your decision to them. Don't be afraid to use technology—Zoom, Skype, or web conferences—particularly in the early stages of interviews. Personalize your email communications with candidates and remember to consistently communicate with them (this practice alone will make you stand out from your competition).
Watch for red flags (to avoid hiring the wrong person). Just because an applicant looks good on paper doesn't mean they'll be a star employee at your company. Watch for warning signs, such as:

Giving vague answers when asked about their skills or experience
Speaking poorly of a former employer
Showing up late for an interview (or "ghosting" you by not responding to your communications)

Don't shy away from hiring and training promising candidates. There will be candidates you meet whose skills and experience are not a direct match for the open position, but who have the soft skills you seek and loads of potential.
3. In the Meantime: Support Your Understaffed Team
It may take a while to find the right person for an open position, so look after your existing employees and demonstrate appreciation for their willingness to take on additional responsibilities in the meantime. If you don't, you may soon have an employee retention issue on your hands.
A CNBC|Momentive Workforce Survey found that workers who describe their offices as understaffed are a threat to attrition—they are nearly twice as likely as workers with adequate staffing to say they've considered quitting their jobs in the last three months (43% vs. 23%). They are also more likely (45%) to describe company morale as poor or fair, and 25% say they have become less loyal to their companies now than before the pandemic.
"Communicate to your employees that the challenge is temporary and that you're trying to hire good coworkers for them," write Margaret M. Luciano and Max Watson in their Society for Human Resource Management (SHRM) article, "When Hiring Nobody Is Better Than Hiring Just Anybody." "Many employees would prefer to work a little extra for several weeks rather than deal with a bad hire long term. You may also consider asking your employees to help you recruit with an employee referral program."
Steps you can take to show support for your employees during your business' labor shortage:
Recognize contributions. Compensation packages are essential and contribute to employee satisfaction, but rewards and recognition can also significantly impact engagement. For example, throw an employee appreciation party, give hand-written "thank you" notes, or offer an extra wellness day off. Employees who feel that their managers and senior leadership teams recognize their contributions are more likely to continue working hard and putting in the extra effort.
Proactively address stress and burnout. Help foster resilience and reduce stress and burnout in the workplace by offering an employee assistance program. Offer flexible scheduling and encourage employees to take short breaks throughout the day, non-working lunch breaks, and avoid checking emails or working on weekends and holidays.
Invest in your employees' careers. Formulate clear and transparent career paths and succession plans for your employees. Encourage their progress and provide regular feedback through one-on-one meetings, performance appraisal tools, and training programs. Ask employees what they want to achieve in their role—and within your organization—and help them map out a pathway to grow in their chosen career. Don't forget to consider them as candidates for your open positions.
How G&A Can Help
G&A Partners offers access to HR experts with years of experience helping businesses develop their employees, improve their workplace cultures, implement new HR processes and procedures, and more. Schedule a consultation with one of our trusted business advisors to learn more.