Even in the best of times, business owners need a stockpile of strategies at their disposal to help recruit and retain employees. That necessity has grown tenfold during the "Turnover Tsunami," which is currently battering U.S. business and industry with waves of high employee turnover and a labor shortage.
According to a recent Hubspot article, companies are searching for creative ways to find and retain valuable employees, especially now that employees have several options. The employee survey is a tried-and-true human resources tool you can use to measure employee engagement in your workplace proactively. It helps you gauge employees' interest, motivation, and happiness, and you can use the feedback to create "a blueprint for improving company culture and employee retention."

Following are best practices business owners can use to design a dynamic and effective employee survey strategy—one that provides you with valuable employee feedback, helps you to retain your best employees, and positions your company for success in today's talent wars.
Elevate Employee Engagement: How Surveys Empower Employees and Help Your Business Succeed
Your employees want to be heard, and surveys give them the chance to share concerns, ideas, and feedback about your company's processes and culture.
"For decades, having regular employee opinion surveys has been on evidence-based lists of high-performance HR practices," states the Harvard Business Review's Employee Surveys Are Still One of the Best Ways to Measure Engagement. "Smart technology and big data will continue to help us figure out what matters most to our people. But that will make surveys more important, not less."
When employees feel that their manager or company leaders are actively listening to them and considering their input, their level of engagement increases. High levels of employee engagement produce better business outcomes in good times and bad.
According to a Gallup meta-analysis, increasing employee engagement as a business strategy can result in the following benefits:
Increased overall success. Businesses that scored in the top quartile in employee engagement have nearly double the odds of success compared to those in the bottom quartile (based on a composite of financial, customer, retention, safety, quality, shrinkage, and absenteeism metrics).
Higher productivity and lower absenteeism. Engaged employees are 41% more likely to show up to work and have a 17% higher productivity rate.
Enhanced profitability. Because engaged employees are more present and productive, they are more attuned to customers' needs and are more observant of processes, standards, and systems. These behaviors resulted in 21% greater profitability for their companies.
Many employees actively seek out employers that strategically prioritize engagement. For this reason, your business should strongly consider incorporating surveying, listening, and engaging into your employee recruitment and retention programs. Not doing so could unintentionally result in the perception that your leadership is not listening or that your business does not value employee feedback.
Engaged employees:
more likely to show up to work
Successful Surveying Techniques: How to Strategically Plan Your Process Before Hitting "SEND"
Conducting an employee survey takes detailed planning, as well as careful execution and follow-up. Misinterpreting the results or failing to respond to the feedback can have a negative impact on employee morale.
A carefully designed and executed employee survey can provide vital information about employee perceptions that you can use to improve your workplace and manage teams more effectively, according to the Society for Human Resource Management's (SHRM) guide on "Managing Employee Surveys."
"Conversely, if the senior management team is not fully committed and ready to really listen to and, most important, act on what employees are saying, then conducting a survey can falsely raise expectations among employees, leading to an employee-relations disaster," it says.

Employee survey best practices include: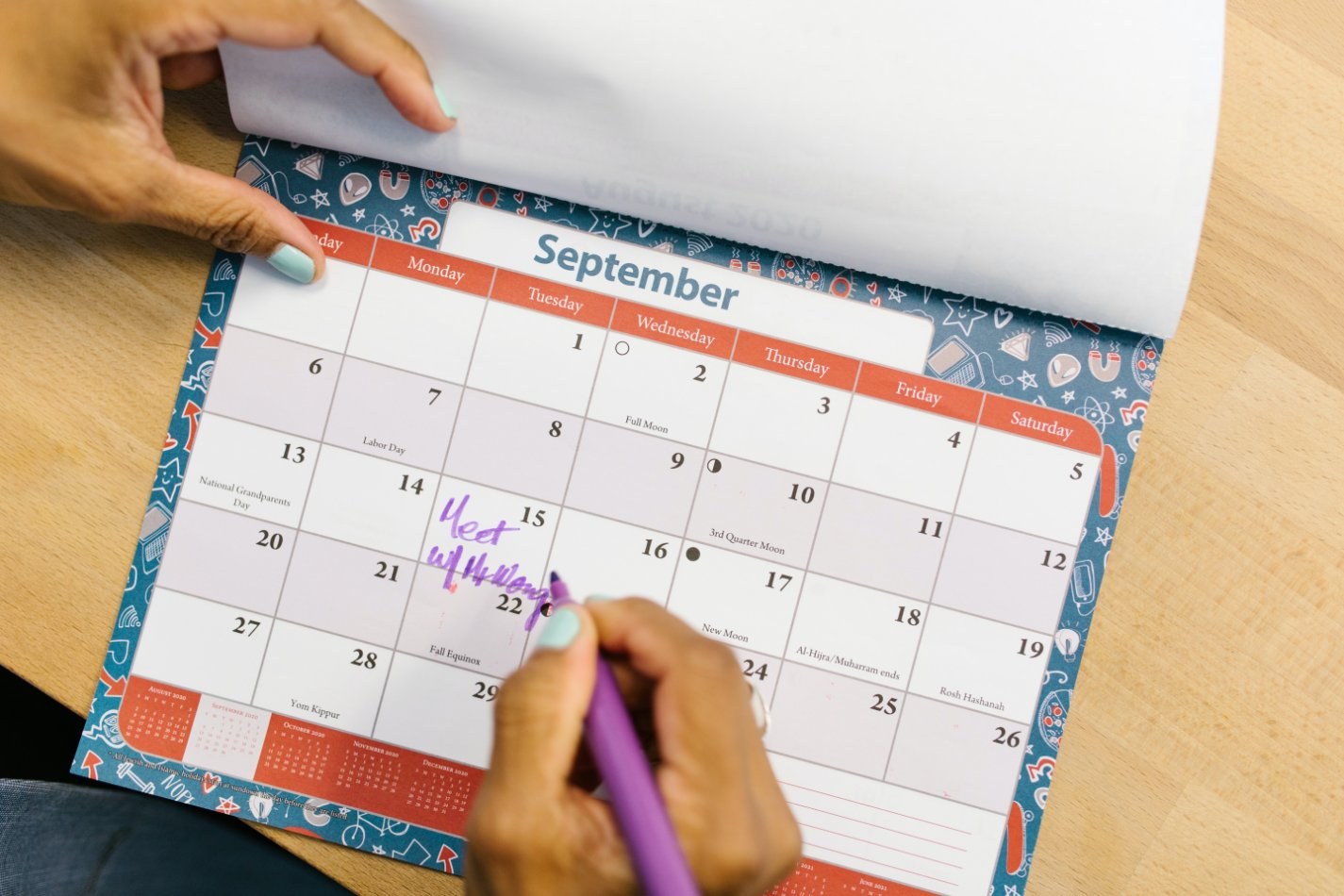 Timing and Frequency
Organizations that survey regularly demonstrate to their employees that they care how they perceive their work environment. However, SHRM recommends avoiding surveying during holiday seasons, major company changes (layoffs or a significant merger or restructuring), and bonus season or high-stress periods to avoid results that may skew negatively or positively.
---
Survey Strategy
Before administering an employee survey, establish a working group that includes a cross-section of employees and leadership.
Collectively determine the survey's objectives by answering questions, such as:
Why are we conducting a survey (i.e., what do we want to know, what do we hope to obtain)?
What are we measuring, and why?
Who will create the questions?
Who will analyze the results, and how? (Develop guiding principles for analysis.)
Will all results be communicated, and how?
Who will be held accountable for implementing changes driven by survey results?
What practices have or have not worked in previous survey efforts, and what improvements should be made to the current survey as a result?
Are there questions from previous surveys that should be included in this survey?
---
Select a Survey Type
There are several types of surveys you can administer depending on your company's objectives. Consider these carefully during your survey selection process:
Employee Engagement
A survey that measures how connected employees feel to their job, colleagues, management, and the company. These surveys also measure commitment to their roles, alignment with company values, and support for senior leadership.
Sample questions: "Does the company's mission/vision inspire you? and "Do you find your work to be meaningful?"
Employee Attitude
This survey helps you gauge the overall mood of your workplace. They help identify problems with company culture and gaps in information or resources.

Sample questions: "I always get constructive feedback about my work." and "I feel that my work is appreciated."
Employee Satisfaction
Employee satisfaction surveys gather insights about specific aspects of the company, such as compensation and benefits, workload, schedules, company policies, and workplace diversity.
Sample questions: "I feel satisfied with my compensation." and "I would describe my workload as difficult."
Employer Improvement
This survey allows employees to provide constructive criticism about their employer. The results can be used to identify weaknesses, improve organizational processes, and improve the overall employee experience.
Sample questions: "My manager communicates clear goals for our team." and "Our company offers workplace flexibility."
Employee Onboarding
It's never too early to start engaging with employees, and employee onboarding surveys allow new hires to provide feedback about your business' onboarding process and request additional resources they need to ensure a smooth integration process.
Sample questions: "I feel welcomed at this company." and "What's one thing we could have done differently to improve your onboarding experience?"
Organizational Assessment / Culture
These surveys focus on understanding how employees view their workplace environment globally.
Sample questions: "Do you feel comfortable sharing your ideas with your peers and team leaders?" and "Describe the company's culture in three words."
Employee Benefits
Gather feedback that can help your organizations tailor benefit plans to employees' needs with an employee benefits survey.
Sample questions: "Are you satisfied with the company's healthcare package?" and "Are you satisfied with the wellness benefits in place?"
Professional Development
Professional development surveys ask employees if they feel they're provided the proper training and development tools to advance their professional career goals.
Sample questions: "I can see a clear career path in this organization." and "I have sufficient opportunities for professional development."
Employee Exit
Employee exit surveys can provide powerful insight into your company's culture and help you pinpoint problem areas.
Sample questions: "Why are you leaving?" and "How could your departure have been avoided?"
---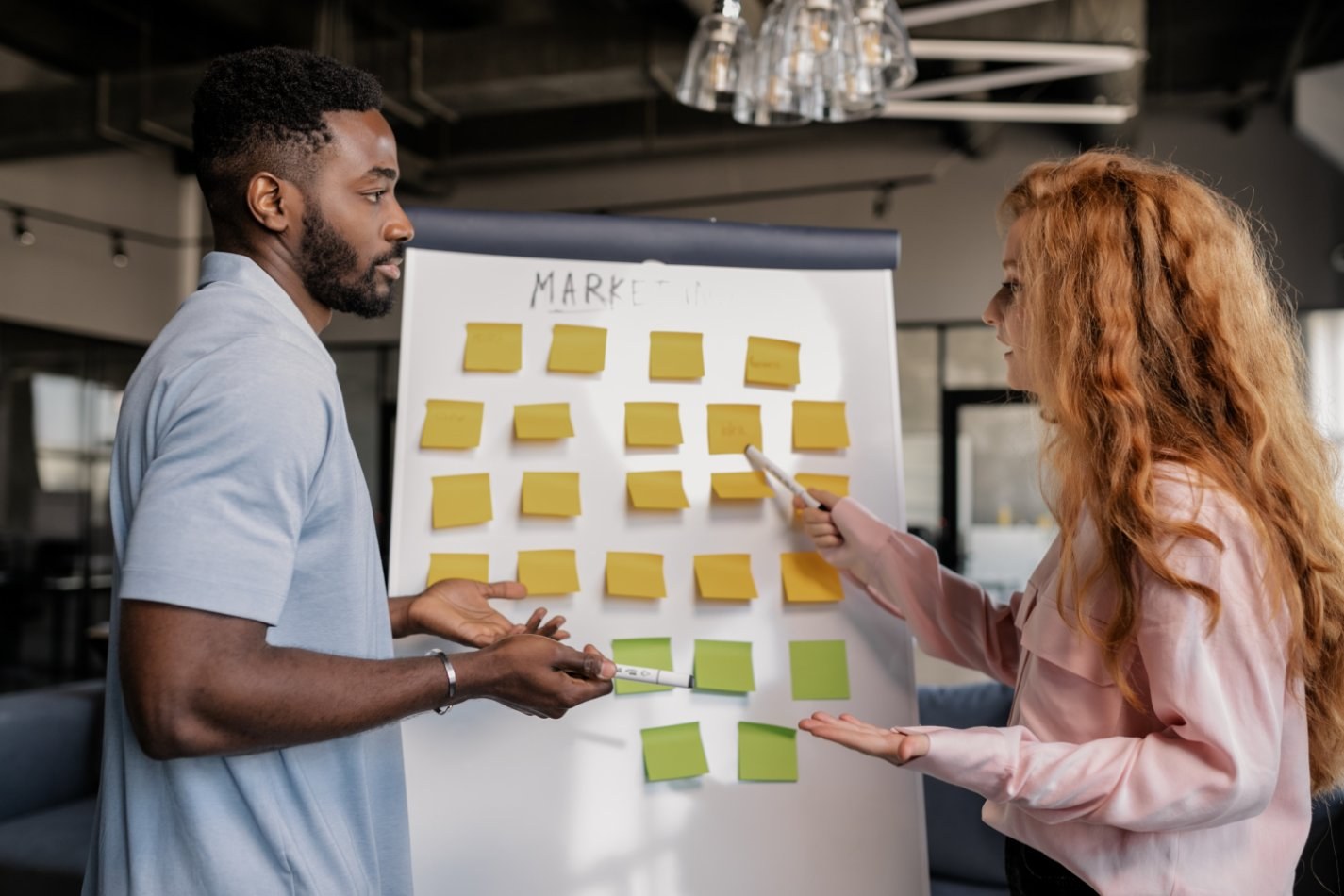 Design Your Survey
Your survey design should align with objectives established by your working group. Also, the questions included in your survey can affect employee response rates and the quality of results you receive, so put time and effort into this task.
SHRM recommends the following best practices for your survey design:
Keep it short and straightforward. Survey questions should be concise, using terminology familiar to all employees. If the survey is too long, the response rate will likely be low. "Don't feel like you need to ask a 30-question survey," says Julia Vollmer, Director of Marketing for G&A Partners. "A simple two-question survey works just as well if you have survey technology that will allow you to analyze the results by key data points such as location, department, tenure, gender, ethnicity, generation group, etc."
Avoid "double-barreled" items. A survey question should not incorporate two topics into one question, even though they may be related. For example: "Our dental and medical benefits are good." Employees may like your medical benefits but not dental–or vice versa—and find it hard to respond to this question accurately.
Ask the correct types of questions. Survey design experts recommend seeking responses based on a numerical scale, such as 1 to 5, or those with a finite number of answers. Open-ended questions are harder to group and analyze but consider leaving space at the end of a survey for additional comments and suggestions.
Use neutral statements. Avoid using leading or positive phrases in your survey to discourage the "social desirability" syndrome—the tendency to give all positive responses to please the inquirer.
Seek actionable results. Focusing on questions that probe what employees think about their work will yield answers on which management can act.
Ensure anonymity and confidentiality. Advise employees that survey responses will be kept confidential to ensure that everyone feels comfortable providing honest answers to the questions. Consider hiring a third-party vendor to conduct the survey to relieve employees' fears of reprisal. "If you hire a third-party administrator, the results should be given in a confidential way that keeps employee information anonymous," Vollmer says. "When I do this for clients, we will share all the comments and our findings but not provide any information that would disclose the employee's identity."
Vollmer warns that trust is critical when it comes to employee surveys, and it should never be compromised. "Whatever has been communicated to employees regarding their privacy has to be followed through," she says. "I've had some clients ask for more information after we told their employees that it's completely anonymous. We ended up not sharing the information in order to keep our word."
---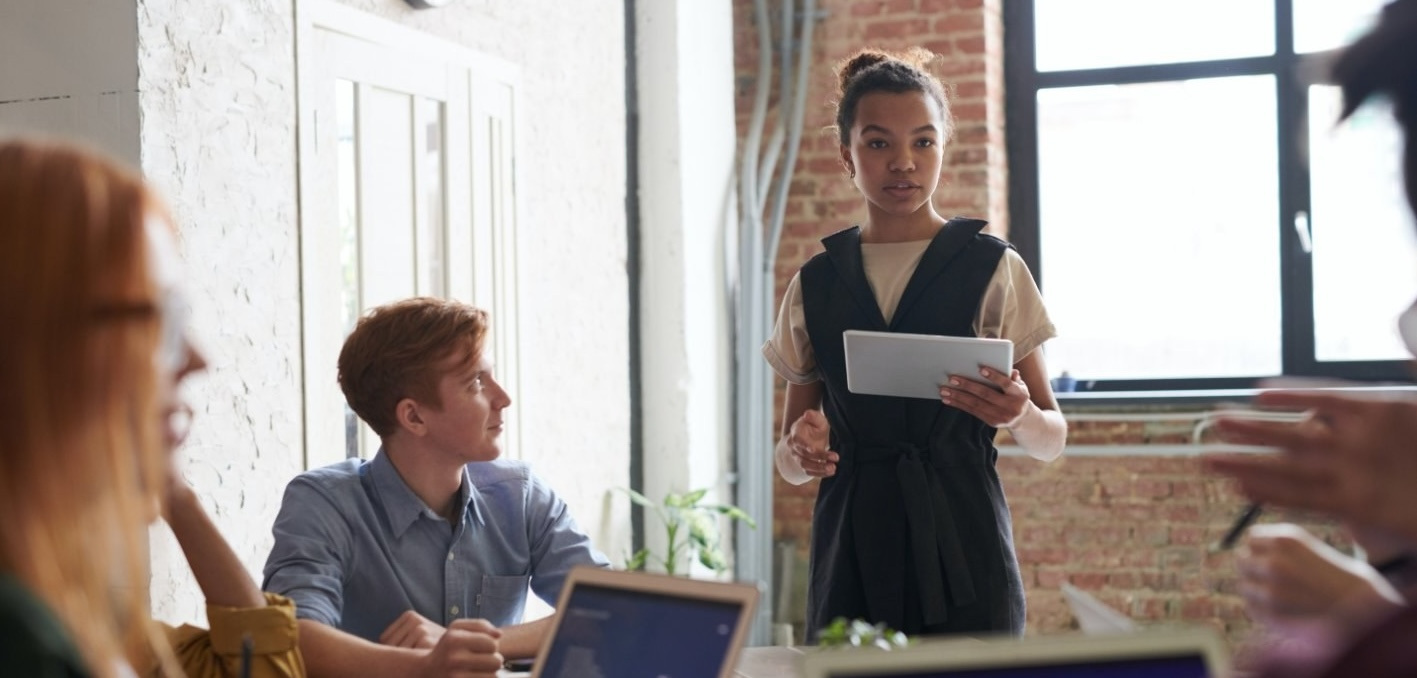 Analyze Your Survey Results
Your company can't boost engagement simply by sending out surveys and collecting results. Your employees want to know what you are doing with the information they share and how company leaders will consider it. Demonstrate appreciation for employees' participation and assure them that their feedback will be used to make positive, actionable changes.
"After a survey is completed and results collected, communicate your findings to your employees in a town hall or live meeting so they can clearly see the leadership team is treating the survey seriously and is reviewing the results—this will help build trust," Vollmer says.

Some organizations use this opportunity to form employee focus groups to explore critical issues further.
"The hidden power of these conversations lies in the fact that they are not about data but about dialogue, and they tend to make employees feel valued," according to SHRM's survey guide. "All employees need to understand that their employers will treat their opinions with dignity and respect."
It's important to communicate to your employees the findings of their feedback. Transparency is key when closing the loop—you have to confirm the good, bad, and the ugly.

— Julia Vollmer, Director of Marketing for G&A Partners
Close the Loop: Communicate Survey Data and Act on Findings
Using the information your employees provide to make positive changes throughout your organization is perhaps as important as conducting your survey. It's vital that you communicate to employees precisely what steps you are taking to address their feedback.
Employee focus groups can discuss and analyze the results and make recommendations for the next steps in an implementation process. But Vollmer warns that participation in the focus groups should be voluntary.
"If you hand-select focus group members, you could be showing that the survey is not confidential, which would deter people from filling out future surveys accurately," she says.
After thoroughly analyzing survey data and reviewing any new findings or ideas from your employee focus groups, organize the information and communicate findings to your employees in an aggregate format. In other words, do not reveal specific individual—or even departmental—responses.
"It's important to communicate to your employees the findings of their feedback as a way to acknowledge their honest comments as well as provide a plan on how you will tackle any issues, even if you can't do so right away. Transparency is key when closing the loop—you have to confirm the good, bad, and the ugly," Vollmer says. "For example, I've had a client receive feedback about providing healthier snacks in the breakroom in addition to certain departments wanting more time off. In this instance, the client communicated they were going to start providing more fruit (an easy fix) and have it on their six-month roadmap to audit and re-evaluate their paid-time-off policy with G&A. Even though it wasn't possible to immediately change their PTO policy, they acknowledged the issue and let their employees know leadership was listening and actively seeking a solution."
Experts recommend taking the following actions as part of your communications process:
Determine how you will communicate the survey findings and follow-up actions your company plans to take as a result. Communication avenues you can use include training, staff meetings, policy and procedure manuals, company intranet, email, newsletters, flyers, new employee orientation training materials, and individual letters to employees.
Brief supervisors and managers in advance of any communications and provide them with informational tools and resources they can use to help answer employees' questions.
Create a fact sheet or frequently asked questions (FAQs) document with crucial information about survey results and actions your company plans to take.
Invite employees to ask further questions and submit follow-up ideas and recommendations to managers and company leaders.
How G&A Partners Set a Higher Service Standard with Net Promoter Score®
At G&A, we use the Net Promoter Score (NPS) and Employee Net Promoter Score (eNPS) loyalty metric, which allows us to evaluate our performance across all facets of our business and measure how likely customers and employees are to recommend G&A to a friend.
G&A's NPS program invites clients to provide feedback about their experience on an ongoing basis. This information is communicated across the organization, creating an open and honest dialogue between clients and their G&A service team members. As a result, our average NPS is 35 times higher than that of the rest of the HR outsourcing industry.
Through eNPS, we survey our employees weekly to gauge their job satisfaction and ensure they have what they need to succeed in their position. In 2020, although we earned an NPS score that marks us as a world-class organization, we chose to focus on the "why" behind the score and found new ways to provide additional customized and exceptional service to our clients.
How G&A Can Help
G&A Partners is a leading professional employer organization that offers world-class HR services and a team of experts who can help you implement employee recruitment and retention strategies that provide a superior employee experience. Please schedule a consultation with one of our knowledgeable business advisors to learn more.