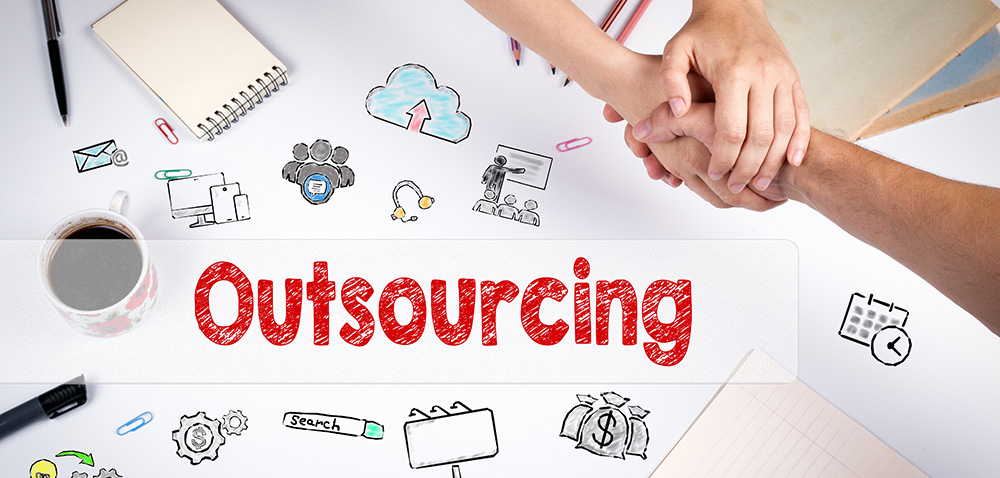 As your business continues to grow, you may find that expectations from existing and potential employees grow right along with it. Especially related to employee benefits—such as medical insurance, life insurance and a variety of other offerings.
So, if you're ready to look into an employee benefits package, where do you start? And as a small or mid-sized manufacturing business—how do you find high-quality, affordable plans that rival those offered by larger organizations?
To attract and retain top talent, providing competitive benefits has become more important than ever. According to the Society for Human Resources Management (SHRM), 88 percent of people will give "some consideration" or "heavy consideration" to the medical insurance benefits package being offered to them when choosing between higher and lower paying jobs.
A comprehensive benefits program—including medical insurance plans, dental and vision, telehealth, LTD (long-term disability) and STD (short-term disability), paid time off (PTO), and even retirement savings options, like a 401(k) with employer match—can reduce turnover and lead to happier, more productive employees. In fact, a 2022 survey by the Pew Research Center found that 43 percent of workers who quit a job in 2021 said that, "not having good benefits such as health insurance and paid time off" was the reason they left.
Today, many manufacturing businesses are considering offering employee benefits for the first time in their company's history. In addition to staying competitive and reducing turnover, productivity increases when your staff is healthy and has access to quality, accessible medical insurance and healthcare*. So, the reasons for considering employee benefits are many. How to go about finding a comprehensive benefits packages that fits into your budget, however, can be a real challenge.
Outsourcing your HR and benefits to a professional employer organization is a great option.

Guide
The Ultimate Guide to Open Enrollment for Manufacturing Companies
In this guide, G&A experts provide important timelines, tips, and recommendations to help manufacturing organizations develop an open enrollment planner that includes:
Developing an Open Enrollment Strategy
Preparing For (and Executing) an Open Enrollment Campaign
Setting Clear Deadlines
Checking Enrollments
Assess and Pre-Plan for Next Year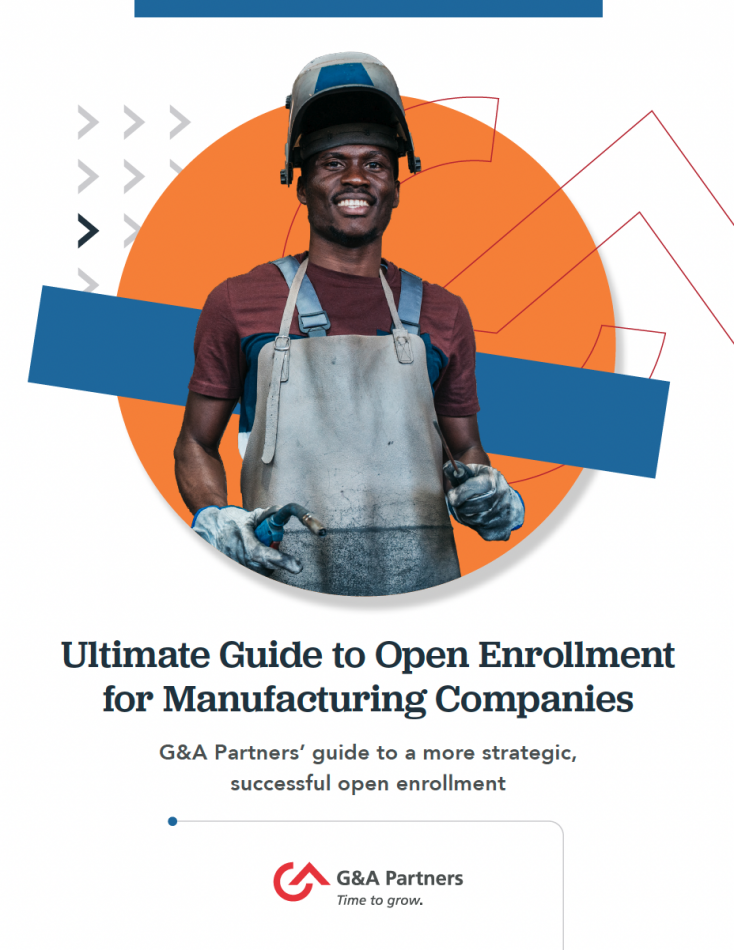 The Benefits of Partnering with a PEO (Outsourcing Your HR)
By choosing to outsource employee benefits, benefits administration, and other HR functions to a PEO such as G&A Partners—you can offer robust, affordable benefits to your employees—at a price that makes sense for your bottom line.
How is that possible? By pooling together over 50,000 employees from more than 2,000 small to mid-sized client companies, G&A has the negotiating power to provide you with more comprehensive and affordable medical insurance plan options. Our benefits experts also manage the administration of these plans for your company, freeing up the valuable time you want to spend growing your business.
As your PEO partner, G&A can help you:
Increase efficiency: In addition to taking payroll and other time-consuming tasks off your plate, we will source the best benefits options and manage benefits administration.
Save money: By pooling the resources of our client companies, we can help you offer generous benefits at an affordable cost.
Retain and attract top talent: By partnering with G&A, your small or mid-sized business can offer the same level of benefits as Fortune 500 companies, creating a workplace culture of productivity and longevity.
Top-tier group health insurance (including dental and vision coverage) and multiple plan options
Telehealth (online doctor visits)
Disability and ancillary benefits, like critical illness and accident coverage
Generous PTO (including both sick leave and vacation time)
Employee wellness programs
Retirement savings options, like a 401(k) with employer matching
Mental and behavioral health coverage, such as affordable access to psychologists, therapists, and counselors – often through an Employee Assistance Program (EAP)
What Kind of Benefits Are Best for Your Organization?
At G&A, we've found that the best employee benefits program is one that is ideally suited to your unique staff. Some benefits your employees and potential hires might be looking for include, but are not limited to:
In addition to providing competitive benefits, G&A can help your employees see the value in your new benefits package by clearly communicating plan offerings and helping them to navigate enrollment and take full advantage of the benefits being offered.
In the current competitive employment landscape, attracting talented new hires and retaining your best employees is more important than ever. One thing is clear: Offering a quality, comprehensive benefits package—one on par with those offered by larger organizations—is critical. When you partner with G&A, we can help you make that happen.
*According to the Center for Disease Control and Prevention (CDC)
How G&A Can Help
G&A Partners offers access to HR experts with years of experience helping businesses develop their employees, improve their workplace cultures, implement new HR processes and procedures, and more. Schedule a consultation with one of our trusted business advisors to learn more.