Alternatives to the Performance Appraisal
As performance appraisals fall out of fashion, employers turn to more individualized, ongoing alternatives to provide feedback.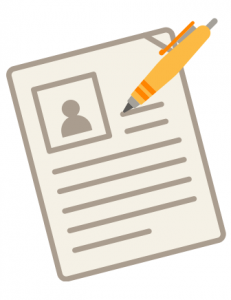 The weeks between Thanksgiving and Christmas represent a very busy period for businesses: the dwindling number of days bring both the crush of the holiday shopping season and the last chance to sign new business for the year and, internally, focus begins to shift more and more towards plans for the next year. For many employers, one other last big hurdle remains before they can close the door on 2016 – performance reviews.
Although there's no real industry standard on when (or how often) an organization should discuss performance with employees, it's a common default for employers to use the end of the year to take stock of employees' performance during the past 12 months. And while this timeline might be the most familiar performance management method, it's certainly not the only one out there.
Increasingly, employers are choosing to move away from this more formal, traditional process to one of more individualized, ongoing feedback. This growing trend is often attributed to the generational shift that has been taking place in the workplace over the past several years, characterized by the rise of Millennials and advances in communication technologies.
Not everyone is ready to embrace the death of the performance appraisal, however. These holdouts often cite the time investment it takes to implement these more frequent and individualized methods. But how time-saving an enterprise can performance appraisals really be, considering:
On average, employees each spend about 40 hours per year on performance appraisals.
On average, managers spend about 210 hours per year on performance appraisals.
[Source: CEB]
Even more concerning than the time spent on performance appraisals (or the many other noted problems associated with performance appraisals) is the fact that many employers report that voluntary turnover tends to increase right after they conclude the performance appraisal process. Organizations that have dropped performance appraisals for performance management processes, on the other hand, tend to be more highly rated in employee satisfaction surveys.
Below are a few examples of alternatives to the annual performance appraisal that employers can use to provide feedback to their employees and shift towards a process that truly helps supervisors manage performance.
Alternatives to the annual performance appraisal process:
The methods outlined below all call for a consistent flow of meaningful feedback between managers and employees, something that's often missing from a traditional performance appraisal.
Journaling
This method of performance management asks the employee to consciously record accomplishments, goals and areas for improvement, questions, concerns, etc. and share them with the manager on a regular basis throughout the year. This method not only facilitates meaningful performance conversations between the manager and the employee, but also provides the employer with an easy to maintain record of the employee's performance over the course of the year that they can refer to when it's time to make employment-related decisions.
Managers can also choose to take up journaling: While it may not be appropriate to share every comment with the employee, sharing a few of the things they've noticed over the previous period (both positive and negative) can help demonstrate to the employee that their manager does pay attention to them as an individual. Managers should not treat journaling to catalog an employee's every move, however, as this behavior might be considered invasive and make the employee feel uncomfortable.
Coaching
Coaching is a way to foster high-quality, one-on-one conversations between employees and managers. These coaching sessions should be used to mentor the employee and help them develop professionally. These conversations should be focused on reviewing the projects or assignments the employee completed over the previous period in a collaborative way.
The point of coaching is to offer constructive, actionable feedback about the work the employee completed that they can take back and apply to future efforts, so managers should make sure the bulk of the conversation is spent on the work, not on fluffy pleasantries. Like journaling, coaching sessions are only effective if conducted frequently.
Performance Previews
Performance previews are a bit of a newer concept. As the name suggests, performance previews are future-oriented performance discussions. In a performance preview, managers and employees work together to come up with goals they'd like to complete in the coming period. Unlike journaling or coaching, performance previews are best implemented when they are done with less frequency because of the time it takes to accomplish the goal.
Performance previews are a very collaborative process, as both the employee and manager make goals for themselves: the employee comes up with goals for themselves to accomplish throughout the year, while the manager establishes goals for themselves to improve the working relationship with the employee. These goals should be written as affirmative, first-person actions, or "I" statements: "I will do this, I will not do that." Making these goals together establishes a sense of accountability between the manager and employee, which can strengthen the bond between manager and employee.
The role of technology in performance management
As with many employee management functions, employers are now taking advantage of online HR technology platforms that allow them to more efficiently streamline the performance management process. In many cases, a performance management tool allows employers to more effectively evaluate and record employee performance, as well as providing a place for managers and employees alike to keep track of organizational and personal performance goals, record journal entries and maintain an ongoing performance record.
These platforms tend to be more popular among larger organizations, mostly because small and medium-sized businesses often feel the price is prohibitive unless they can access discounted rates through an HR outsourcing provider.