Writing ADA-Compliant Job Descriptions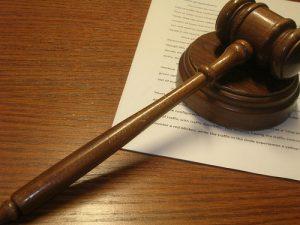 The vast majority of employers use some sort of job description to advertise their open positions. But not all job descriptions are created equal. Many employers who do use them struggle to develop and create compelling job descriptions, with the end result being generic and largely unhelpful for both employers and job seekers. Think about it: How can an employer expect to receive quality applicants with a subpar job description?
Beyond the significant impact great job descriptions can have on recruiting efforts, they can also prove to be an invaluable tool when it comes to human resources compliance. The Americans With Disabilities Act (ADA) made it unlawful to discriminate against individuals with disabilities in all employment practices, including recruitment, hiring, firing, promotions, job assignments and more.
The ADA stipulates that employers cannot discriminate against a qualified applicant with a substantial impairment who is capable of performing the essential functions of a job with or without reasonable accommodation. Employers who are found to have violated the ADA may be assessed civil penalties of up to $75,000 for a first violation and up to $150,000 for each subsequent violation in any of their employment practices.
So how can job descriptions help with ADA compliance? In determining whether an employer has violated the ADA, the Equal Employment Opportunity Commission (the agency in charge of enforcing the ADA), considers written job descriptions as evidence in determining whether an individual has been discriminated against because of their disability or impairment. That means clear, concise and complete job descriptions are not only a vital part of an employers' recruiting strategy, but they can also help protect employers from costly lawsuits.
When drafting a job description, employers should consider including these four sections to protect themselves against ADA noncompliance action:
Reasonable Accommodation Statement
The ADA defines "reasonable accommodation" as a change or adjustment to a job or work environment that allows a qualified individual with a disability to satisfactorily perform the essential functions of a particular job, and does not cause an undue hardship for the employer. Examples of reasonable accommodations may include:

Additional modifying equipment or devices;
Modified work schedules;
Providing an interpreter; or
Making the work environment readily accessible to individuals with disabilities.
Essential Functions Statement(s)
Essential functions are defined as the basic duties that an employee must be able to perform as part of a particular job. In determining whether a job function is essential, employers should consider:

Whether the reason the position exists is to perform that function;
Whether removing the function would fundamentally change the position;
Whether serious consequences would arise if the person in this position is not required to perform this function;
The number of employees available to perform the function or among who the function can be distributed; and
The skill or expertise required to perform that function.
Physical Demands/Requirements
Some positions may require certain physical attributes from applicants, such as the ability to carry or move heavy equipment, regularly ascend or descend a ladder, or stand or sit for long periods of time. When including physical demands or requirements in a job description, employers may also want to consider noting how often an employee in this position would be expected to perform these functions by using words like "occasionally," "frequently," and "constantly." Employers should avoid including physical demands that are not essential to the position, as these requirements may unnecessarily or unfairly exclude individuals with disabilities who would otherwise be capable of performing these functions with or without reasonable accommodation.
Description Of Work Environment/Conditions
Including a section about the work environment and working conditions of a position gives the employer an opportunity to describe the following:

If a position is required to work or or irregular hours (overnight, weekends, overtime, etc.);
Any hazardous or unusual conditions associated with the physical environment this position works in (outside, in inclement weather, etc.); and
How often or for how long someone in this position is exposed to these conditions
Writing ADA-compliant job descriptions is no easy task. But employers who are able to successfully create compliant job descriptions will find that not only are their job descriptions more complete, they are also more compelling. Including the sections outlined above allows employers to more clearly define what they are looking for in a candidate, and in turn allows applicants to more accurately determine whether they are qualified for the position.
Having written policies and procedures in place allows employers to minimize uncertainty and ambiguity, and provides employees with the luxury of well-defined guidelines. Without these guidelines in place, misunderstandings and misdirection can lead to expensive errors, employee injuries and even costly lawsuits and litigation. Some employers find, however, that they lack the human resources expertise to develop and create proper policies and procedures. That's where professional employer organizations (PEOs) come in. PEOs employ experienced HR professionals that help businesses avoid costly missteps and mistakes by working to develop compliant policies and tailor HR procedures to fit and promote the values of each client.
G&A Partners, a leading national PEO and HR outsourcing provider, has been helping entrepreneurs grow their businesses, take better care of their employees and enjoy a higher quality of life for more than 20 years. G&A alleviates the burden of tedious, employment-related tasks by delivering proven human resources processes and technology, allowing business owners and executives to focus their time, talent and energy on their company's core products and services.
Learn more about G&A Partners' HR compliance solutions by calling 1-951-339-2632 to speak with an expert or schedule a free business consultation.