Guides
The PEO Purchasing Guide for Professional Services Companies
Searching for a PEO that will properly service your business and employees can be a challenge. G&A Partners created a PEO purchasing guide for professional services companies to provide tips on what to look for when researching PEOs, what questions to ask of prospective PEOs, and more.
Download Now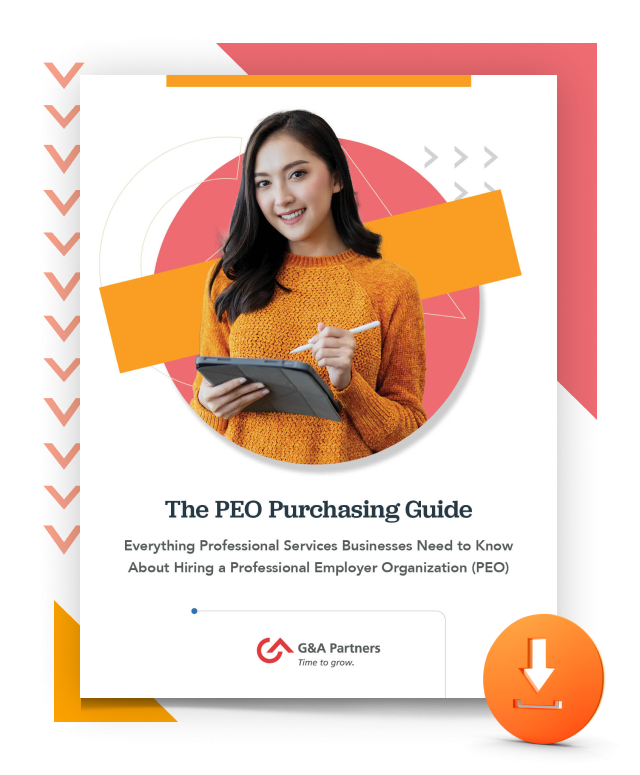 PEOs provide proven processes and advanced technologies that help growing professional services companies.
In the professional services industry, G&A Partners works closely with clients in the financial, technology, legal, engineering and architectural sectors to help them more effectively and efficiently manage their day-to-day HR functions. We offer recruiting, payroll administration, employee benefits, claims administration and more.
Get in touch with our HR experts today to get started!