Infographic: PEO Facts
How Partnering With a PEO Can Benefit Your Business
A Professional Employer Organization (PEO) allows business owners to outsource many of the administrative functions associated with human resources (HR), such as payroll, compliance and employee benefits administration.
PEOs provide proven processes and advanced technologies that help growing companies more effectively and efficiently manage their day-to-day HR functions like recruiting, payroll administration and employee benefits. And because PEOs maintain teams of accredited HR experts, they can also handle the more complex HR matters that often confound business owners – things like claims administration and compliance issues.
Some business owners choose to employ a PEO so they can focus more on their core business, others so they can achieve greater operating efficiencies, and still others so they can save money. Companies that use PEOs often realize all of these benefits and more.
Check out these fast facts about PEOs and how they could benefit your business below: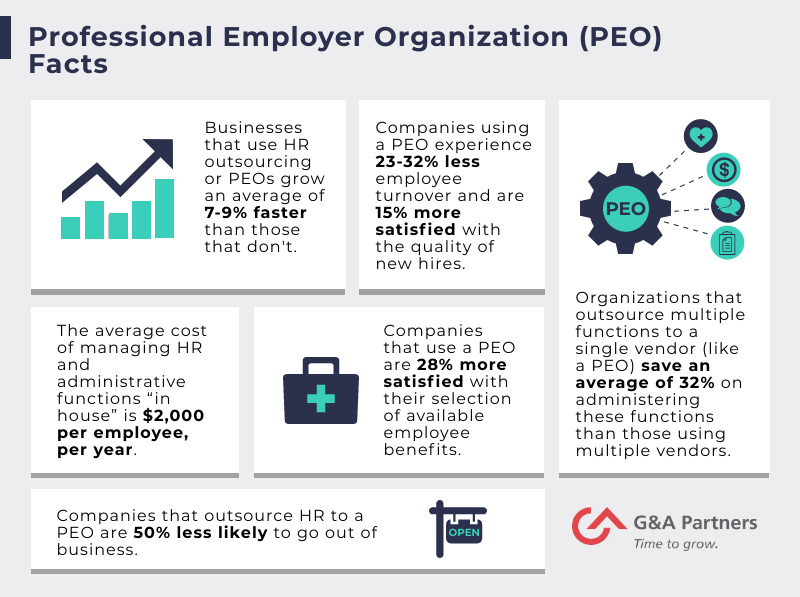 Download it here.
Looking for a comprehensive HR solution? Download our full PEO Purchasing Guide here.