G&A Makes Utah Top Workplaces List for First Time
G&A Partners was one of 147 companies recognized on the Salt Lake Tribune's 2021 Top Workplaces list. With close to 500 total employees, 67 of whom are based in Utah, G&A was ranked No. 50 on the Small Business list. G&A Partners has won this award several times in the Houston market, but this is the first time the firm has been recognized in Utah.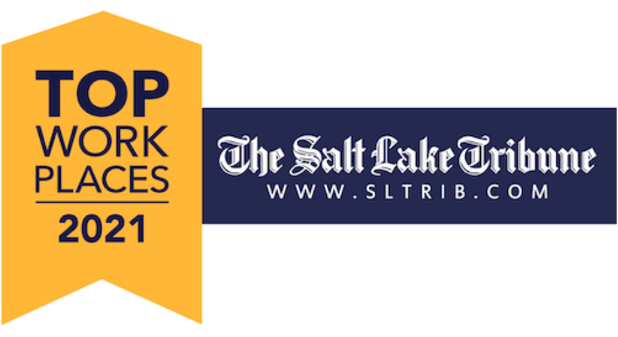 This award honors small, medium, and large companies and is given by The Salt Lake Tribune and its partner, Energage, a culture technology firm that specializes in employee engagement and workplace improvement research. The award is based entirely on survey responses from Utah employees.
"It is an honor to be named one of Salt Lake City, Utah's 'Top Workplaces' for the first time," says Aaron Call, Chief Operations Officer for G&A. "This award is a special honor because it's based on our employees' responses. When our employees are happy, they tend to love what they do. It becomes evident in the world-class service they provide for our clients. Being named a Top Workplace highlights G&A Partners' commitment to employee engagement. We strive every day to create a positive work environment for our team to grow and thrive."
The 24-question survey focused on seven key metrics: alignment, coaching, connection, engagement, leadership, performance, and basic benefits.
"I like that all employees are working toward improving the client experience, yet still feel appreciated by the company and are valued for our opinions," one G&A employee wrote in their response to the survey.
Another employee cited their manager's style as a reason for their positive survey responses, saying, "They check in at least weekly to see how I'm doing and if I need anything. I also feel there is an open-door policy, so I can go to them when I need to."
The caring and nurturing culture at G&A Partners is one that earned the firm many of its positive responses in the survey.
"They [G&A leaders] build relationships and get to know their employees on a work and personal level, which helps me to feel more a part of the team," one employee wrote.
G&A first opened its Utah office in 2009 following the acquisition of Core Innovative Solutions, an HR-services firm based in Salt Lake City.