G&A Partners Named One Of Houston's Top Workplaces Of 2018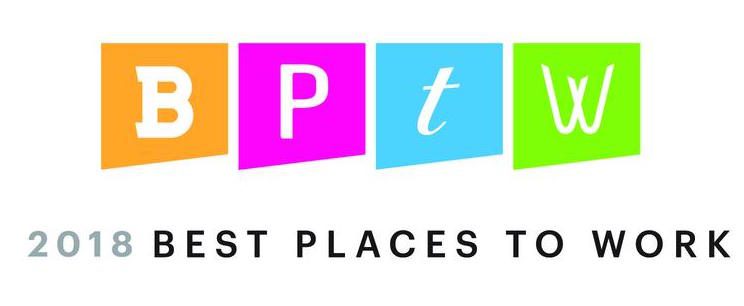 HOUSTON – November 13, 2018 – G&A Partners, a leading national professional employer organization (PEO) and HR outsourcing provider, has been named one of Houston's top workplaces for 2018 by both the Houston Business Journal and the Houston Chronicle.
G&A Partners was ranked as one of Houston's best places to work among large companies (100 – 999 Houston-area employees) the Houston Business Journal, and as a top workplace among small Houston companies (50-149 Houston-area employees) by the Houston Chronicle. G&A Partners was also named one of the city's top workplaces by the Houston Chronicle in 2017, and has frequently been named one of Houston's healthiest employers, as well.
"We are proud to be recognized as one of the city's top workplaces," said John Allen, President and COO of G&A Partners. "We have a great team, both here in Houston and across the entire company, and this award reflects our desire to create a work environment that people look forward to coming to every day and are engaged in the work that they do."
Both awards are determined based entirely on feedback from employees submitted via anonymous surveys. In total, 100 Houston-area employers made the Houston Business Journal's "Best Places to Work" list, while 150 employers were included on the Houston Chronicle's "Top Workplaces" list.
"Of all the accolades and awards G&A Partners has received over the past 23 years, these are among the most satisfying," said Tony Grijalva, Chairman and CEO of G&A Partners. "We know that, in a service organization like ours, employee engagement is the main driver of growth and an essential component of our culture, and we are particularly grateful to all of the employees who participated in the surveys and expressed their satisfaction with their votes and comments."
About G&A Partners
G&A Partners, one of the nation's leading professional employer organizations (PEO), has been helping entrepreneurs grow their businesses, take better care of their employees and enjoy a higher quality of life for more than 20 years. By providing proven solutions and technology in the areas of human resources, employee benefits and payroll administration, G&A Partners alleviates the burden of tedious administrative tasks and allows business owners to focus their time, talent and energy on growing their companies. Headquartered in Houston, G&A Partners has offices throughout Texas, as well as in Arizona, Colorado, Illinois, Minnesota, Utah and Latin America.