G&A Partners named one of Houston's Top Workplaces of 2019
The Houston Business Journal and Houston Chronicle agree, G&A employees love what they do.
Houston – November 25 2019 – G&A Partners, a leading national professional employer organization (PEO) and HR outsourcing provider, has been ranked as one of the best places to work in the city of Houston for the third year in a row.

G&A Partners – which has nearly 200 employees working in its corporate headquarters in Houston's Energy Corridor – was named the city's No. 10 "Top Workplace" (medium category) by the Houston Chronicle, and No. 13 "Best Place to Work" (large category) by the Houston Business Journal.

G&A Partners also appeared on both lists last year, as well as on the Houston Chronicle's list in 2017. Both awards are determined based entirely on feedback from employees submitted via anonymous surveys.
"John and I want to express our gratitude because neither of us have any input on this award. It is all about how our employee's respond," said Tony Grijalva, chairman and CEO, G&A Partners, in a speech to employees after finding out the company's Best Places to Work list. "This accolade not only enforces our desire to do more internally, but as a company it gives us more prestige and it also helps us attract more people."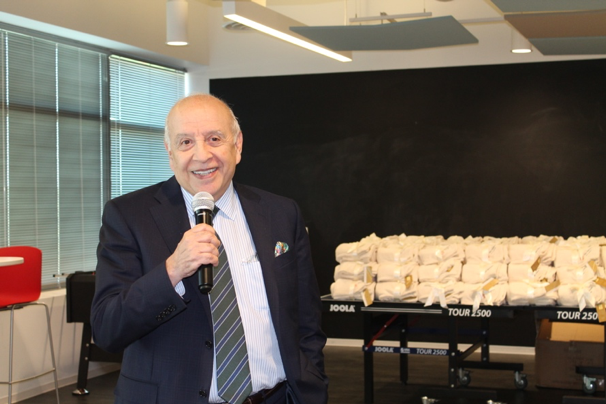 About G&A Partners
G&A Partners, one of the nation's leading professional employer organizations (PEO), has been helping entrepreneurs grow their businesses, take better care of their employees and enjoy a higher quality of life for more than 20 years. By providing proven solutions and technology in the areas of human resources, employee benefits and payroll administration, G&A Partners alleviates the burden of tedious administrative tasks and allows business owners to focus their time, talent and energy on growing their companies. Headquartered in Houston, G&A Partners has offices throughout Texas, as well as in Arizona, California, Colorado, Illinois, Minnesota, Utah, and Latin America.