G&A Partners Wins UWWC Innovation Award For Social Wellbeing

UTAH – May 11, 2018 — G&A Partners, a leading national professional employer organization (PEO), was recognized for its innovation in promoting social wellbeing as part of its employee wellness program by the Utah Worksite Wellness Council (UWWC).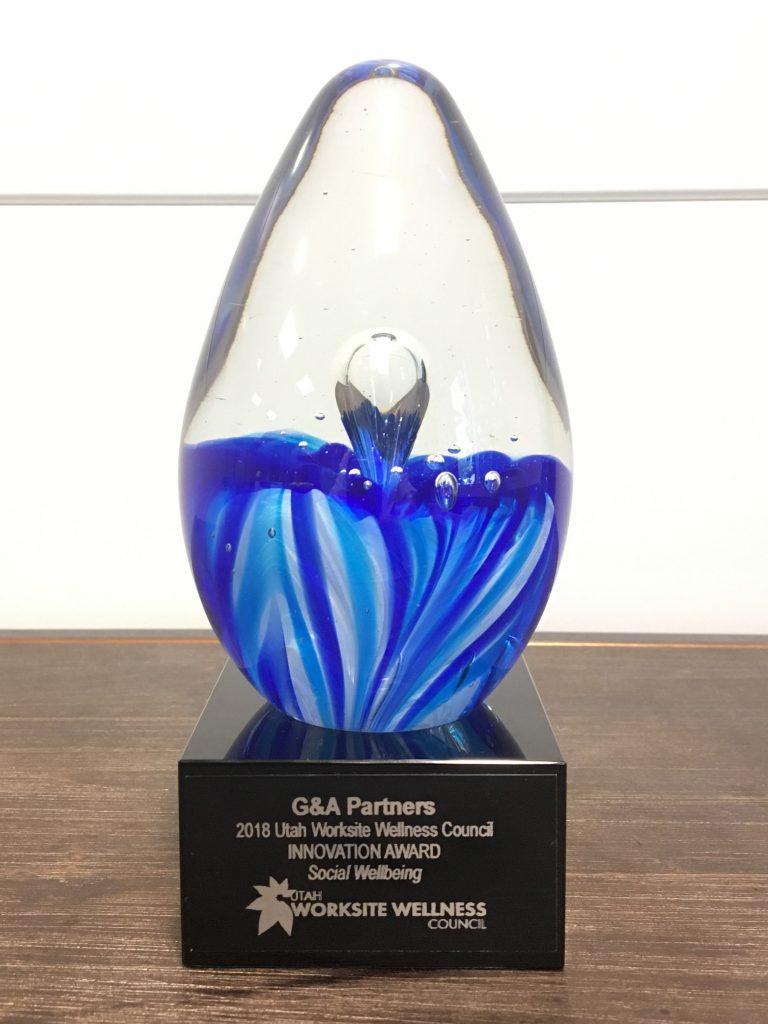 In addition to receiving the prestigious UWWC Platinum award, which is given to organizations that represent "the pinnacle of results-oriented worksite wellness programs," G&A Partners was also awarded the Innovation Award for Social Wellbeing during UWWC's 2018 Annual Conference on May 10, 2018. UWWC's Wellness Innovation Award recognizes employers "who stand out for demonstrating and successfully implemented an innovative approach" designed to target one the following dimensions of wellness: physical, social, occupational, emotional, financial or community.
"Many of today's working professionals struggle to balance their personal and professional lives and therefore find it difficult to develop and nourish healthy relationships both in and out of work," according to G&A Partners' Wellness Specialist, Olivia Curtis, who oversees the company's EVOLVE wellness program and accepted the award on behalf of G&A Partners.
What is "social wellness"?
Social wellness is characterized by the ability to develop and nourish healthy relationships both in and outside the work environment. Socially "well" employees feel a sense of belonging within the different groups they are a part of (family, work, community, etc.), and therefore have a strong social network to offer them support and therefore tend to work very effectively in teams. Socially "unwell" employees, on the other hand, lack these kinds of social support networks and, as a result, tend to struggle to find their place in the work environment and are less productive members of teams. This lack of connection with their co-workers often manifests in higher rates of job dissatisfaction, negative impacts on the quality of work products and reduced employee morale.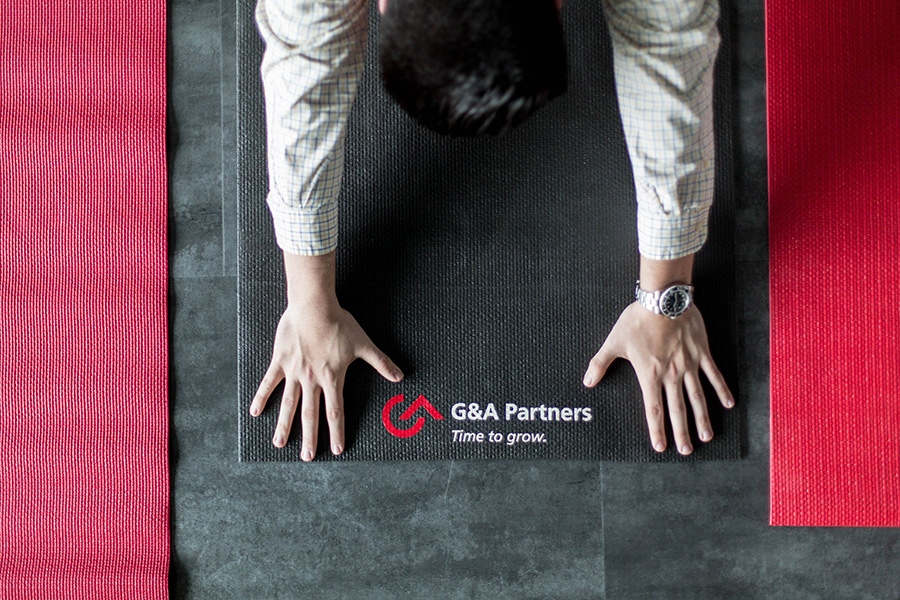 "'While G&A Partners' EVOLVE program has always taken more of a comprehensive approach to wellness, in 2017 we launched several new initiatives specifically designed to help employees improve their social wellbeing, including creating an employee bowling team, hosting family-friendly events during the summer and organizing more community service activities," said Curtis. "Not only did participation in the wellness program grow to 95% of employees, but we also saw many biometric improvements. The feedback from employees was also great: many said that they had developed more friendships with coworkers in other departments and felt a stronger connection to the organization."
The impact of social wellness on overall workforce productivity, morale and engagement speaks for itself, and Curtis says that incorporating initiatives designed to address social wellbeing is something any employer can (and should) do.
"Many companies may already have programs in place that can be more purposefully directed to improving social wellness with just a few small tweaks.
Even companies that don't have anything in their budget to use towards these kinds of activities can promote social wellness by simply creating more opportunities for employees to interact with each other, such as beginning staff meetings with a team-building icebreaker."
About G&A Partners
G&A Partners, one of the nation's leading professional employer organizations (PEO), has been helping entrepreneurs grow their businesses, take better care of their employees and enjoy a higher quality of life for more than 20 years. By providing proven solutions and technology in the areas of HR compliance, employee benefits, payroll administration and workplace safety, G&A alleviates the burden of tedious administrative tasks and allows business owners to focus their time, talent and energy on growing their company. Headquartered in Houston, G&A has offices throughout Texas, as well as in Arizona, Colorado, Minnesota, Utah and Latin America.
About the UWWC Healthy Worksite Awards Program
The Utah Worksite Wellness Council (UWWC) Healthy Worksite Awards Program recognizes Utah employers for their exemplary work in worksite wellness and those committed to improving employee health and well-being. The Awards program showcases employers of all sizes on their worksite health promotion and wellness program. We acknowledge efforts to facilitate and encourage employee health, enhance productivity and ensure a healthy work environment.