Outsourcing HR gives contractors a competitive edge
Outsourcing HR gives contractors a competitive edge
John G. Allen, G&A Partners' executive vice president of sales, recently shared his thoughts on how outsourcing HR can give contractors a competitive edge in the following guest contributor article for the Associated Construction Publications.
The falling unemployment rate and renewed focus on infrastructure have many contractors feeling that 2017 is going to be a year of growth across the board for the construction industry.
Despite this cautiously optimistic outlook, businesses in the construction industry still aren't out of the woods yet: an intensifying labor shortage, immigration and labor law uncertainty and changing health care regulations have many employers concerned that, even if the economy does improve, they might not have the workforce or resources to meet the expected increased demand when it comes.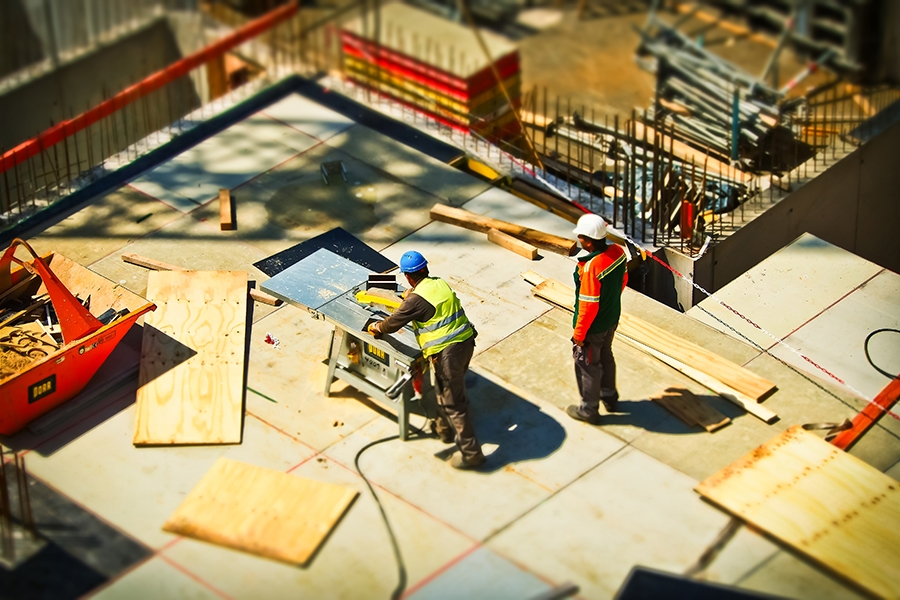 Contractors facing these tough workforce and business challenges often aren't sure where to turn for help. Rising materials and labor costs and shrinking profit margins don't leave construction companies with a lot of room in their budgets to implement the strategic human resources policies needed to combat such complex issues, but the cost of doing nothing can be enough to drive an employer out of business.
Instead of taking on additional overhead and hiring someone to manage their human resources functions – payroll, benefits administration, labor law compliance, recruitment, workplace safety – many construction companies choose to outsource these functions to a company that specializes in HR.
How HR outsourcing firms help construction companies:
Easing the burden of manual HR processes
There's usually a lot of paperwork involved in managing employees: job applications, I-9 forms, benefits enrollment forms, time cards, vacation request forms, paychecks…the list goes on and on.
Outsourcing HR not only gives employers access to a turnkey human resources department, but also provides them with integrated HR technology systems like mobile time tracking applications, electronic onboarding platforms, sophisticated reporting programs, and online payroll and employee benefits administration tools that eliminate the need for all those tedious paper forms. Taking these processes online allow construction companies to speed up internal procedures like job costing and running certified payroll reports, and get their employees on the jobsite and completing projects sooner.
Providing access to excellent workers' compensation coverage
With thousands of worksite employees to leverage, HR outsourcing firms can give contractors access to the A-rated workers' compensation insurance they need to bid on most federal, state municipal and Fortune 1,000 contracts.
In addition, these firms also typically offer first-rate risk management and workplace safety services, which help minimize the number of worksite injuries and accidents and maintain very low experience modifier rates (EMRs).
Eliminating the burden of employee benefits administration
The sheer amount time and energy it takes to manage multiple projects and crews means that paperwork is often the last thing on a contractor's mind. As a result, it's very common for construction companies that do offer employee benefits to forget to remove employees from the benefit in a timely manner, which means the company might be paying for coverage for former employees weeks or months after they were
terminated.
Companies that outsource functions like payroll and benefits administration, however, get the benefit of knowing their HR provider takes responsibility for auditing their payroll and removing terminated employees from benefits promptly on their last day of their employment.
Providing expert employment law and HR compliance support
The U.S. Department of Labor enforces more than 180 federal laws governing employment – add to that the number of other labor-related laws enforced by other federal agencies, and the thousands of state and local employment laws, and it's no wonder that government compliance is one of the things construction companies struggle with most.
With teams of experienced and certified human resources professionals on staff, HR outsourcing companies provide a lifeline to companies struggling with employment law and HR compliance, helping employers understand which laws apply to their business and employees, and develop and implement policies and procedures that ensure they stay in compliance and avoid costly lawsuits and claims.
Recruiting skilled workers
While the increase in the volume of work in many areas across the country has resulted in a boom for many construction companies, it's come at a time when there are fewer workers than ever available to do the work. In the aftermath of the 2008 recession, many construction workers decided to change careers or retire as the number of jobs became scarcer and scarcer. There are also fewer younger workers entering the construction industry. As a result, many contractors are having trouble finding enough skilled labor to complete these new projects, and the competition is stiff for the workers that remained in the industry.
Contractors that choose to outsource human resources gain a few key advantages over their competitors, however. In the same way that they can leverage their large volume of worksite employees to obtain top rated workers' compensation coverage, HR outsourcing companies are also able to procure top-tier employee benefit plans that help contractors position themselves as an employer of choice within the local job market. In addition, many outsourcing firms also offer recruitment services to help clients source, recruit and hire candidates.
Choosing an outsourced HR provider
When searching for an HR outsourcing provider, contractors should focus on five main criteria: reputation in the marketplace, average client turnover rate, the range of available services, the technology platforms used to deliver services, and the price of services. Business owners should evaluate each of these aspects carefully before making a decision, as the relationship they have with their HR outsourcing provider is going to be key to the success of not only the partnership, but the company's overall success.
This article was originally published in the July 2017 issue of the Associated Construction Publications.