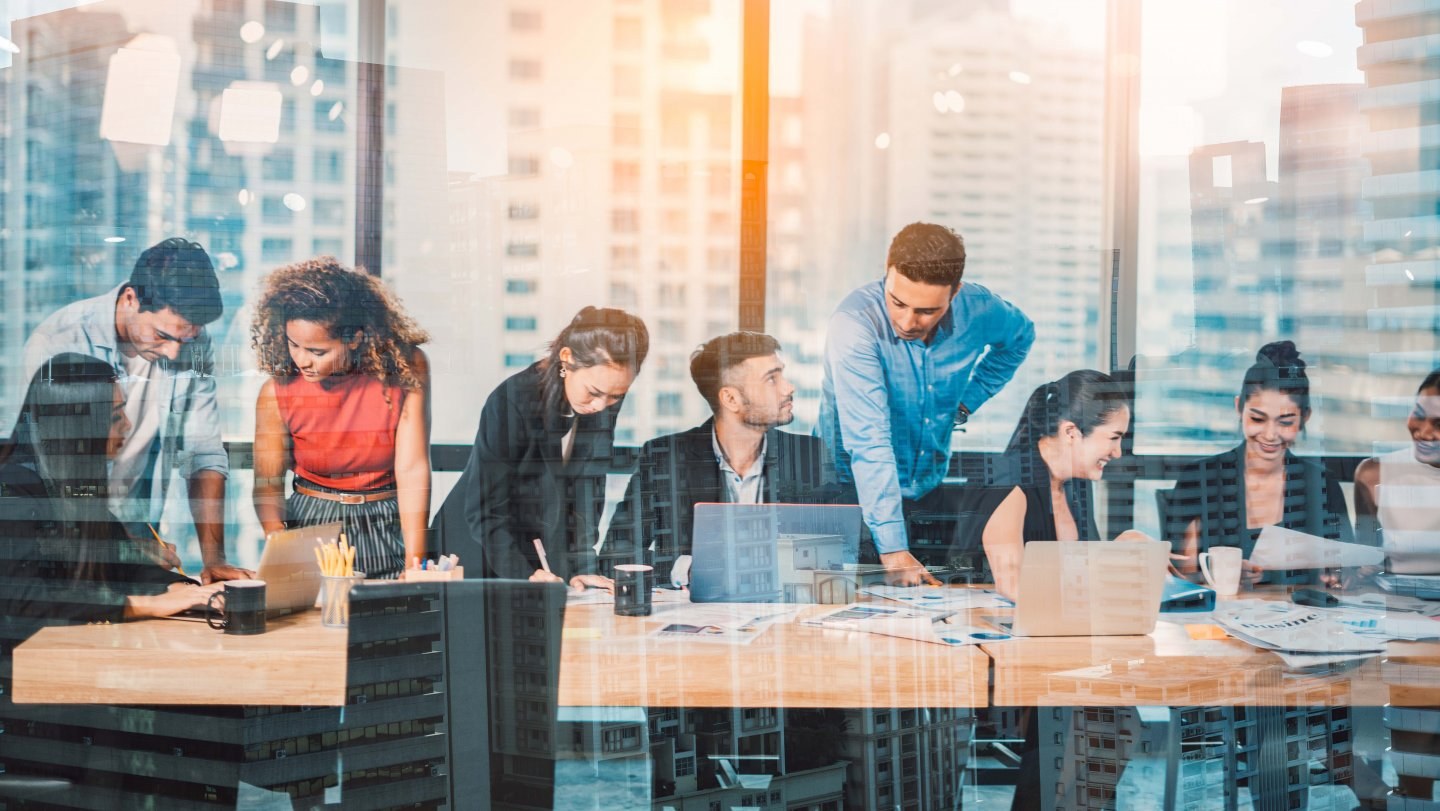 As an owner of a manufacturing business, you may already be familiar with the challenges in retaining top skilled workers and managers. In a tight and competitive labor market, other manufacturers, larger corporations, or distribution centers are working to address the issue by increasing their efforts to attract talent, often luring away workers from your small to mid-sized business.
Those increased efforts—including higher pay and benefits packages—are putting pressure on smaller manufacturing companies to follow suit. And many have. In a 2022 Center for Manufacturing Research report, 89.5% of manufacturing companies said they have increased wages, salary, and benefits to be more competitive.
If your manufacturing company is looking to reevaluate pay and benefits, now's the time. As the job market fluctuates and employees' needs vary, what the market is paying and offering also changes. And competing with larger companies to recruit and retain top talent starts with evaluating whether your wages, salary, and benefits are competitive within the manufacturing industry.
The case for more competitive pay
Wages are on the rise across the manufacturing industry. Overall, the average hourly rate of production and nonsupervisory employees rose 5.5% in a one-year period ending March 2022. While increasing wages and salaries for open job positions can help you attract skilled workers, extending those pay increases to your current employers is equally important. It sends them the message that you value their hard work and dedication, and it will ultimately have a positive impact on retention efforts.
"Taking care of your employees and paying them a competitive wage makes them feel cared for and appreciated," says Susan Crowder, manager of G&A Partners strategic HR advisory services. "As a result, your employees are likely to have higher engagement at work. Competitive pay and high employee engagement are both key to a successful employee retention strategy."
Taking a proactive approach to retaining your employees can also help you avoid the high costs of employee turnover. Eleesha Martin, G&A Partners' RPO manager, estimates that the cost of replacing one employee ranges from one-third to two times the employee's annual salary. That doesn't include the hidden or soft-dollar costs of turnover—those expenses that may not show up on a balance sheet. Lower productivity and morale, lost knowledge, and the added stress your remaining team members may feel as they pick up extra work are all examples of turnover's hidden and soft costs.
Taking steps now to ensure your current employees feel valued and appreciated can help you keep staff on board. If you're unsure where to start when it comes to analyzing your current workforce's pay, G&A Partners can help.
Our HR experts understand the demands of the current job market. That knowledge—coupled with their extensive HR experience—can help you evaluate current wages and salaries and develop an employee retention strategy that will help you keep your top talent.

Guide
The Manufacturing Business Owner's Guide to Retaining Top Talent
In the guide, you will find information on how to:

Find and hire the right candidates
Engage employees from day one with dynamic onboarding
Build a competitive compensation and benefits package
Develop, implement, and utilize employee surveys
Meet your employees' professional growth needs
Strengthen your culture and diversity efforts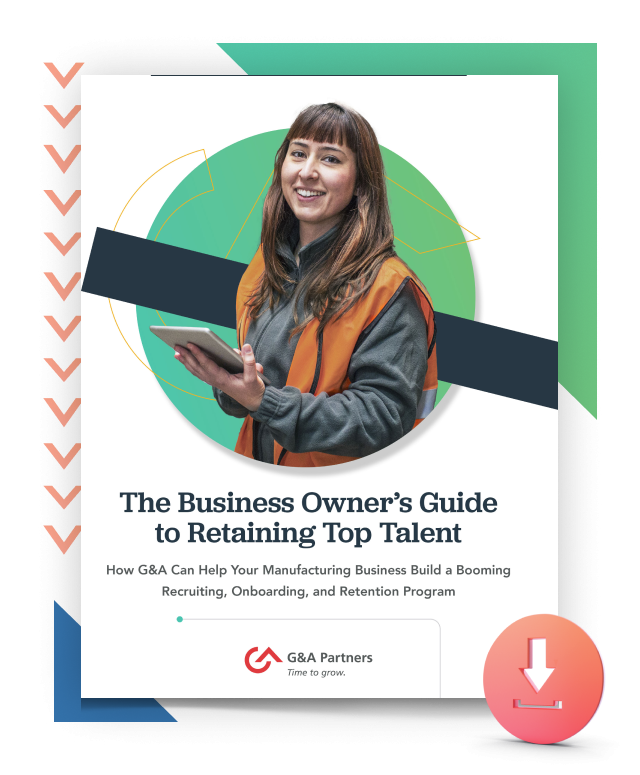 How robust benefits also boost employee retention
Benefits matter to employees, too. In a 2022 survey by the Pew Research Center, 43 percent of workers who quit a job in 2021 said that, "not having good benefits such as health insurance and paid time off" was the reason they left. To cut down on avoidable turnover, consider reevaluating your current benefits offerings, and if needed, offer a more robust package. And if you don't currently offer benefits, look at building an offering that will help you compete.
Today's workforce represents up to five different generations, so it makes sense that the more options you can provide, the more likely your benefits package will appeal to their diverse needs. For example, Baby Boomers may be seeking low-deductible medical options and a retirement plan, while Gen Z workers may be more interested in lower-premium medical plan options, flexibility at work, or career development.
43 percent of workers who quit a job in 2021 said that, "not having good benefits such as health insurance and paid time off" was the reason they left.
But shopping for benefits on the open market can be challenging, particularly when you're shopping for a small or mid-sized company. Benefits that larger companies are able to offer are often far more expensive for small manufacturers. That's why more manufacturing companies are outsourcing their HR with G&A Partners, a professional employer organization (PEO).
As a PEO, we negotiate for 2,000-plus clients, giving us the same buying power as Fortune 500 companies . The result is high-quality, affordable plans and plan options you wouldn't otherwise be able to access.
When you partner with G&A, you gain access to these benefits options and more:
Several medical plan offerings
Dental insurance
Telehealth services
Vision coverage
Life insurance
Short-term disability / Long-term disability
Employee Assistance Programs (EAPs)
Tuition Reimbursement
Legal services
G&A will also handle the administration of your benefits—including educating your employees about your benefits offerings before open enrollment, so they understand what's available.
Retaining your best employees is critical to the long-term health success of your organization. With G&A's help, you can ensure you're meeting or exceeding the demands of the current job market while providing your employees with competitive pay and a robust, affordable benefits package.
How G&A Can Help
G&A Partners offers access to HR experts with years of experience helping businesses develop their employees, improve their workplace cultures, implement new HR processes and procedures, and more. Schedule a consultation with one of our trusted business advisors to learn more.