Is Your Business Prepared For An Emergency?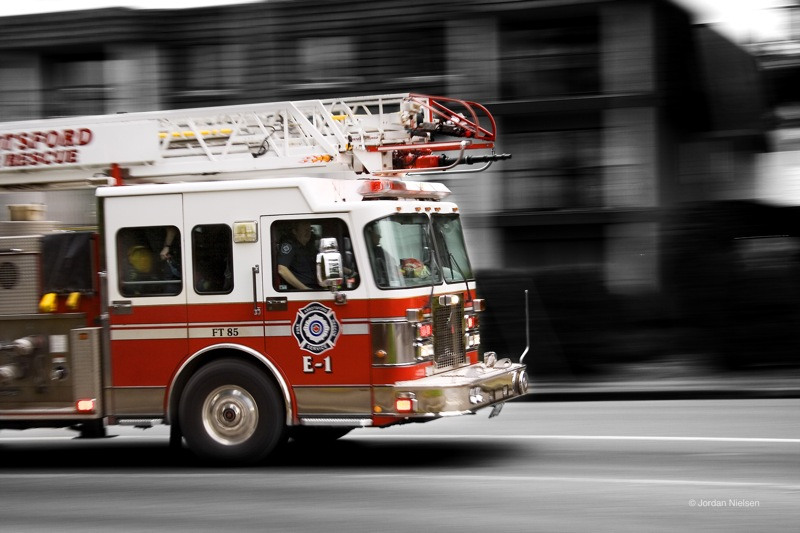 Almost 40 percent of businesses affected by a natural or man-made disaster never reopen, according to Ready.gov, a national PSA campaign that aims to educate Americans on how to respond to and prepare for emergencies. That's why thousands of organizations across the company have teamed up to promote September as National Preparedness Month, which is designed to promote disaster and emergency preparedness for home and business. As we near the end of September, we want to know: Is your business prepared for an emergency?
Take a moment to think about what you would do if you woke up to an earthquake, a fire, a flood, or even a tornado. Hopefully, you've thought about this before and have a plan in place. The first step in your plan is most likely to get yourself and your family to safety. Your next step is likely to get help. But what about your business? Do you know how your business will respond to an earthquake, fire, flood or tornado?
Even though your business may be coping with an emergency, your clients or customers don't know that. They're still expecting you to deliver the services or products your business normally provides. If you don't have a plan in place outlining how your company responds to disasters, you're leaving your clients and customers hanging out to dry, even if your business is literally underwater.
Yet many businesses don't have an emergency policy in place. Whether your region is prone to hurricanes, floods, tornadoes, wildfires or earthquakes, there are several steps you can take to prepare and protect your business in the event of an emergency:
Create a preparedness team.
A great place to start when creating an emergency preparedness program is to create an emergency response team. If, for some reason, your office was inaccessible, who are the people you'd need on hand to ensure your doors remained open? These key employees will make up your emergency response team, and will be involved in all steps of the preparedness policy including development, implementation and assessment.
Identify your weaknesses.
The best way to identify your business' weaknesses is to assess them. Conduct a risk assessment to see identify any potential hazards and what could happen in the event of each hazard. Once you've identified your risks, analyze the possible ramifications a hazard would have on your business using a business impact analysis (BIA).
Create a plan.
There are several different plans your business may want to develop:
Emergency Response Plan: This document will outline the steps your business will take in the immediate aftermath of a disaster.
Crisis Communications Plan: There are likely several key groups you will need to contact after your business has started the disaster response process. This document will list how you will contact your employees, customers, vendors and any other groups that are affected.
Business Continuity Plan: Every day your business is disrupted equals lost revenue. This document will outline how your company will operate until it has fully recovered.
IT Disaster Recovery Plan: How would your business survive losing all of its computers?
Have emergency drills.
Practice makes perfect. Review the emergency policy with your employees on at least an annual basis, and have regular emergency drills.
Your business may never be the victim of a natural disaster or emergency, or your business may flood tomorrow. Emergencies and disasters are, by nature, unpredictable. The best way you can protect your company is by planning for every contingency now. With the right emergency response, communications and continuity plans in place, your business will be able to weather almost any storm.
G&A Partners helps our clients prepare for all kinds of potential risk and safety concerns by developing sound HR policies and procedures. Don't leave your business unprotected – contact G&A Partners today to learn how we can help you minimize cost, increase productivity and reduce risk.