Effectively Managing Leadership Transitions
Best practices for managing leadership transitions within your organization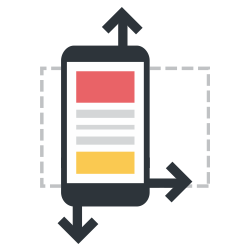 Transitions of power occur every day in the business world, ranging from small changes in department leadership to bringing in a new member of the executive team to multi-billion-dollar acquisitions.

Every type of leadership transition presents its own challenges and risks, but the goal of each is the same: to maintain the stability of the organization and avoid disrupting workforce productivity levels.
Anu Mannathikuzhiyil, an experienced human resources professional and HR Generalist in G&A Partners' Houston office, recently shared the following tips on how employers can avoid the turmoil that sometimes follows leadership transitions or organizational structure, and instead facilitate successful transitions of power in a guest article for the Houston Business Journal. (Click here to read the original article.)
Key factors affecting organizational change and leadership transitions
There are four key factors that determine how difficult a transition of power will be to facilitate: scale, timing, frequency and familiarity.
Scale: Not all transitions are created equally. Major changes to the organizational structure, such as is the case in a merger or acquisition, require significantly more time and planning to facilitate smoothly, compared with a change in personnel.
Timing: By the same token, transitions that occur suddenly have the potential to cause more turmoil than transitions for which an organization has ample time to prepare — particularly in the case of a change in executive management, such as the unexpected death of an owner.
Familiarity: Unsurprisingly, people tend to be more accepting of changes in leadership that take place entirely internally, when the new leader is someone with whom the affected employees are more-or-less familiar. Transitions that bring in a completely new person tend to be much trickier, and the process is often met with both more resistance and trepidation.
Frequency: Frequent leadership turnover, also known as leadership churn, can have a significant and lasting negative impact on a workforce. The feeling of instability at the top eventually permeates the entire organization, leaving employees with very little confidence in senior leadership and more likely to leave, themselves.
Facilitating smooth leadership transitions
So, what can organizations do to ensure leadership transitions, either at the very top or elsewhere within the organization, go as smoothly as possible?
Be transparent: No matter how hard the owners or executives of a business try to keep a lid on a potential transition, word will almost always get out to employees. In fact, the harder management tries to prevent word from getting out, the more likely employees are to pick up on the fact that something is happening. For this reason, it's best to communicate with employees as soon as possible, and to be as transparent as possible throughout the entire process. This way they can at least have some control of the conversation.
Formulate a team: The President isn't the only one that can benefit from having a transition team. A transition team composed of key stakeholders from across the organization can be a huge asset to the organization, especially for companies going through a merger or acquisition.
Slow and steady wins the race: Management should aim to ease into transition whenever possible, and encourage incoming leaders to act similarly once the transition is complete. Too much change too fast can alienate workers or simply backfire if new leaders don't take the time to earn employees' trust prior to acting.
The role of HR in facilitating smooth transitions of power.
Transitions of ownership or leadership are always difficult. That's why it's important to have an expert HR support system to help your organization make transitions of power go as smoothly as possible.
G&A Partners' dedicated HR support experts have years of experience delivering the kind of HR support businesses need to minimize overhead costs and maximize workforce productivity in every situation. Every day our teams help business owners navigate all kinds of complex and potentially difficult workforce management issues, including transitions of leadership and ownership.
Want to know more about how G&A Partners can help businesses effectively manage ownership and leadership transitions?
To read more about how G&A Partners' expert HR outsourcing services help businesses facilitate transitions of power, check out our case study that highlights how G&A's expert HR outsourcing services helped one rural health system smoothly facilitate its break from a large regional health care system.