How Can Manufacturing Companies Benefit From Partnering With A PEO?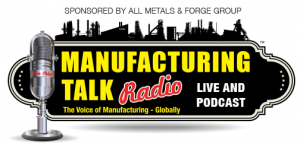 Tips for making sure your business' performance review process is actually effective
Andrew Scott, G&A Partners' director of risk management, recently shared his thoughts on how outsourcing human resources to a professional employer organization (PEO) can benefit manufacturing companies as a guest on Manufacturing Talk Radio, which is hosted by Lew Weiss and Tim Grady.
How can manufacturing companies benefit from partnering with a PEO?
Lew and Tim first wanted to know about the benefits manufacturing companies can experience by hiring a PEO, specifically with regard to cost savings.
According to Andrew, there are two main areas of cost savings PEO client companies experience:
PEOs provide a service in the areas of HR, payroll, benefits administration and safety, and typically provide that service at a cost that would be cheaper than for an employer to hire somebody to take on that role themselves. And even if an employer did try to hire a person to take on that role, the employer is asking one person to wear a lot of hats. When companies partner with a PEO, however, they get access to a lot of expertise in each one of those areas, so the beyond the cost savings of not hiring that one person to wear all of the aforementioned hats, an employer is getting the services of a number of people who are experienced in each of those areas (HR, payroll, benefits and safety).
PEOs have thousands of co-employees, and are able to leverage all of these employees to "buy in bulk" when it comes to health insurance, workers' compensation coverage, HR technology, etc., allowing the PEO to provide those low rates that a small employer would not be able to get on its own.
The conversation then turned to how much PEO services cost. Andrew talked about the different models for PEO pricing and how the industry recently began to move to a flat, per-employee rate (along with any employment taxes, insurance premiums, etc. that the PEO processes on behalf of the client) as part of its efforts to provide more transparency to clients.
Lew and Tim then wanted to know what companies are best suited to partnering with a PEO. Andrew explained that while PEO clients range from startups to large corporations, the PEO model really delivers the most value to companies with at least 10 or 20 employees. This is the threshold at which businesses are just starting to experience the HR headaches managing a workforce can bring, but don't usually have the HR infrastructure in place to deal with those issues.
With regard to the manufacturing industry, specifically, one of these companies' biggest concerns is risk management. Andrew explained that manufacturing companies actually offer the biggest opportunity when it comes to the impact a PEO's workplace safety programs can have. This is because a manufacturing facility is typically a permanent, singular worksite, and therefore employees aren't constantly having to navigate different worksites, as is the case in the construction industry. This allows a PEO's safety staff to design and help implement highly specific accident plans and safety programs that target the unique hazards of that facility. And if a client does happen to become the subject of an OSHA inspection, the PEO will typically be well-prepared to assist in every step of that process.
Listen to the full conversation!
If you want to listen to the Andrew's conversation with Manufacturing Talk Radio hosts Lew Weiss and Tim Grady, click here! (NOTE: The interview with Andrew starts at 39:50.)