Manufacturing Companies Face Increasing Wage Pressures
Tight labor market increases competition, wages for manufacturing companies
Russ Simatic, regional sales manager of G&A Partners' Minneapolis office, recently shared his insight on how the tight manufacturing labor market is putting pressure on Minnesota manufacturing companies to compete for top talent with Dee DePass of the Star Tribune.
Wage pressures starting to hit Minnesota companies
Minnesota is a hotbed for the trend, which comes after years of stagnation.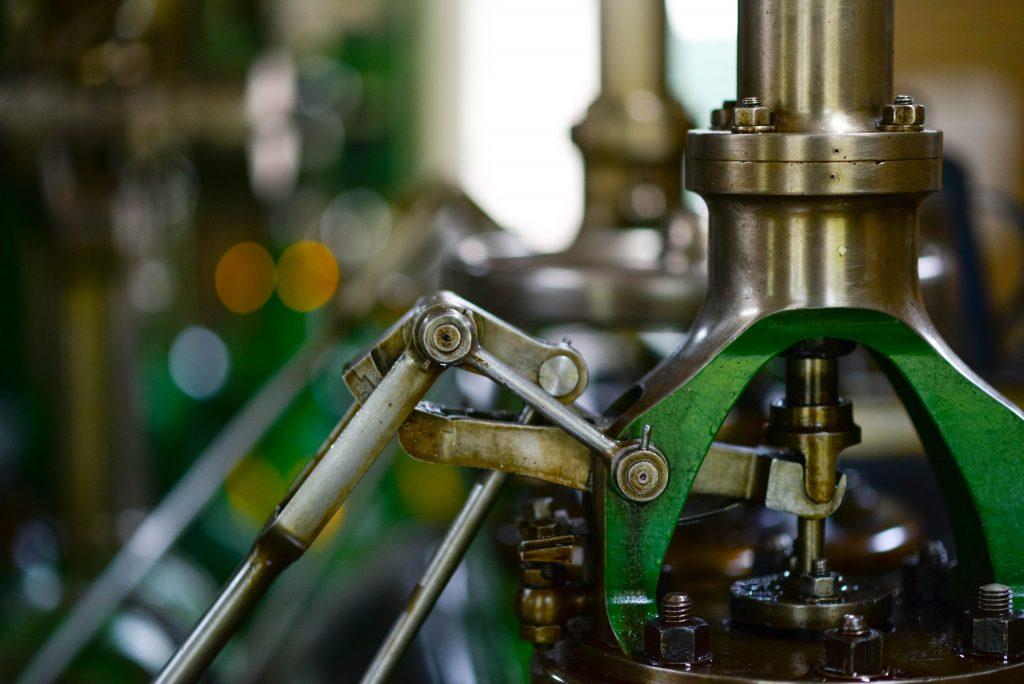 The tight labor market and greater confidence in the economy in Minnesota are resulting in wage growth, an indicator that had stubbornly stayed neutral in the recovery until now.
"Yes there is wage inflation and some pressures related to that. We are seeing that in Minnesota," said John Way, chief financial officer of Proto Labs. "You won't see it in our numbers for 2016. But for 2017, we are starting to see the effects of it and putting increases in place to make sure we are market competitive."
The Maple Plain-based quick-turn maker of prototypes has plants in Minnesota, North Carolina, the United Kingdom, Germany and Japan. Wages are stable in all but Minnesota, where the company is growing and needs more workers in Maple Plain, Plymouth and Rosemount.
Proto Labs and other longtime companies are competing for new hires against Amazon, Shutterfly, Datacard and Emerson, all of which opened massive new facilities in Minnesota in recent years.
"It's been a bumpy ride for Minnesota [wage growth] since the Great Recession. But now, the trend is definitely upward in Minnesota. And it's a pretty strong, upward movement in hourly wages," said Ernie Goss, director of Creighton University's Economic Forecasting Group, which tracks the manufacturing economy in Minnesota and eight other central states.
Creighton University's January survey of factory leaders found that 30 percent of supply managers "reported [that] finding and hiring qualified workers was their biggest obstacle," and that's pushing wages up, Goss said.
Wages for America's 12.3 million factory workers crept up 3.2 percent during the last 12 months after years of stagnation, according to the National Association of Manufacturers (NAM). A recent survey by Enterprise Minnesota found that 60 percent of factory leaders planned to raise salaries this year.
Minnesota factory paychecks jumped 7.2 percent to $26.60 an hour from fourth-quarter 2015 to fourth-quarter 2016, according to the Bureau of Labor Statistics. To compare, wages rose 2.2 percent from fourth-quarter 2013 to 2014 then fell 0.6 percent from 2014 to 2015.
The Creighton report found a similar increase for the fourth quarter of 2016 in its survey of manufacturers.
Other states, such as Kansas, Oklahoma, Nebraska and South Dakota, are not seeing that kind of increase.
Higher wage inflation in states like Minnesota, Missouri and North Dakota is prevalent because the economies are more diversified, Goss said. The labor market is tighter in those states as well, and they have more companies making more technically advanced products such as medical devices, electrical equipment and auto components.
Russ Simatic, regional manager for the human resources services firm G&A Partners in Edina, said he is hearing about wage pressures from manufacturing clients from Brainerd and Bloomington.

"Even outstate, we are seeing the exact same issues so it's not just the metro," he said.

Simatic was in Owatonna last week working with a client whose company makes floor refinishing machines. The company had given workers incremental cost of living increases, but now the owner said he thinks he needs to pay 10 to 15 percent over "the going rate in town." A few weeks ago, one of his machinists gave him a wage number and said if he didn't get it, he'd take an offer of more money from a company down the street in the office park.

"So wages are increasing," Simatic said. "For a long time, they were flat and they needed to increase. Now that kind of situation is occurring."
Dennis Von Ruden, owner of another Owatonna firm, General Equipment Company, now pays $17 to $30 an hour to ensure he can attract and keep workers. He competes for workers with factories in Rochester and the Twin Cities.
Lately, "we've seen a lot of job hopping for pay and benefits," especially among workers without advanced skills or degrees, Von Ruden said. "They stay at a place for six to eight months and then they jump. You are lucky if you can get a year out of them and 18 months would be phenomenal. This is a Catch-22 for employers."
Chad Moutray, chief economist for the National Association of Manufacturers, said wages are now rising at the same time more people are being hired.
In January, U.S. manufacturing employment rose for the second consecutive month, with an additional 5,000 workers on top of 11,000 added in December.
The survey of association members found wage growth of 3.2 percent over the past year.
"We hope this is a sign that manufacturers are starting to accelerate their hiring in light of a stronger demand and production outlook," Moutray said, "and [that] it stands in contrast to the more cautious approach throughout much of the past year … as global headwinds and economic uncertainties continued to take their toll on manufacturing activity."
This article was originally published on February 11, 2017, by the Star Tribune. Click here to view the article on the Star Tribune website.