How to Make State & Federal Leave Laws Work for You
Webinar Recap
Navigating state and local paid family medical leave (PFML) and sick leave (EPSL) laws – and their intersection with the federal Family and Medical Leave Act (FMLA) – can be challenging, particularly if you have employees in more than one jurisdiction. "It can get complicated," said Dave Berndt, J.D., HR Project and Training Manager for G&A Partners, during our latest webinar, How to Make State & Federal Leave Laws Work for You. "Employers should be familiar with the requirements of each jurisdiction in which they operate and make sure they comply with all of them to make sure they don't unintentionally do something that comes back to bite them."
The U.S. is the only developed country that does not have a national paid leave policy. (Federal law (FMLA) allows employees of covered employers up to 12 weeks of unpaid, job-protected leave for specified family and medical reasons and up to 26 weeks to care for a covered servicemember with a serious injury or illness.) Because of this, a growing number of states (plus the District of Columbia) have implemented – or are considering implementing – paid sick leave and family leave laws to fill the gap, said Berndt. Sick pay is usually reserved for short, health-related absences or staying home to care for a sick child while family and medical leave allows workers to take longer leaves to recover from a more serious personal injury or illness, to care for a loved one, or for the birth or adoption of a child. In addition, the U.S. Congress is discussing a national paid medical leave law that would serve as an umbrella policy for the entire country.
There are a lot of moving parts. "Employers should regularly review their policies to make sure they are at least as generous as what law requires," Berndt said. "You should also consistently communicate with employees about how much paid sick and leave time they are allowed and how you are tracking it."
Berndt shared updated information about the state of paid leave laws and policies (FMLA, ADA, paid sick leave, PTO, worker's compensation, jury duty, etc.) in the U.S. and what employers can expect in the future. In this webinar, you can:
Learn about current and proposed leave laws in the U.S. and how federal, state, and local laws apply to your business.
Discover differences between existing state laws, including reasons for leave, lengths of leave, benefit amounts, covered family members, eligibility triggers, and portability.
Gain access to a detailed map that depicts which states have leave laws and what each requires.
Find out the latest thinking on whether employers should continue to offer short-term disability benefits in states with paid leave laws.
Uncover the latest trends and best practices regarding paid time off (PTO).
Find out how a professional employer organization (PEO) can help you administer your PTO program, track employees' leave, and maintain compliance with intersecting leave laws.
You can access the full webinar recording above and download the slides. It has been pre-certified by the Human Resources Certification Institute (HRCI) and The Society for Human Resource Management (SHRM) for one hour of HR general recertification credit. To earn HRCI recertification credit, you must watch the video above in its entirety and follow the instructions to request your credit. Also, check out G&A's When it Comes to Paid Leave Policies, Consider Your Options article for additional information about the state of paid leave laws in America today.
If you have additional questions after viewing the presentation or need help tackling your HR needs, let's talk soon. For other resources, go to G&A Partner's website and submit questions to info@gnapartners.com.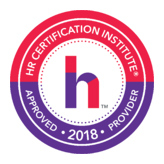 HR Certification Institute's® (HRCI.org) official seal confirms that G&A Partners meets the criteria for pre-approved recertification credit(s) for any of HRCI's eight credentials, including SPHR® and PHR®. For more information about certification or recertification, please visit hrci.org.

G&A Partners is recognized by SHRM to offer Professional Development Credits (PDCs) for the SHRM-CP® or SHRM-SCP®. For more information about certification or recertification, please visit shrmcertification.org.
The use of this logo is not an endorsement by the HR Certification Institute of the quality of the program. It means that this program has met the HR Certification Institute's criteria to be pre-approved for recertification credit.
ABOUT US
G&A Partners is a leading professional employer organization that offers world-class HR services and a team of experts who can help you navigate employment issues and initiatives such as recruiting and retention. Please schedule a consultation with one of our knowledgeable business advisors to learn more.