11 Tips for Employee Retention in '11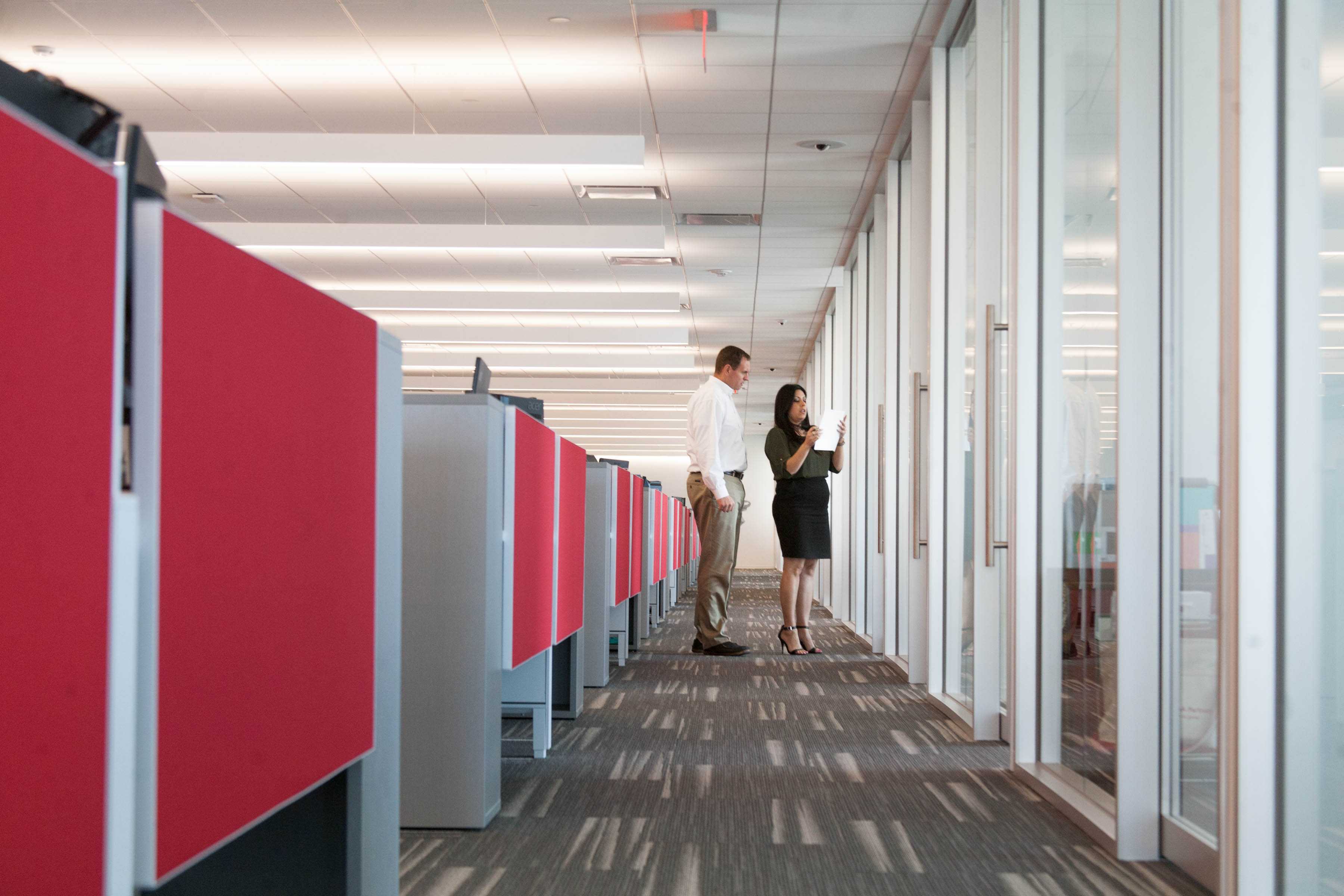 As the economy improves and attractive job offers begin to pop up, loyal employees may start to develop a wandering eye this year. You don't want to lose the talented and dedicated people you've invested in, or the smart new guy you just hired. To keep the worst from happening to you, we have 11 tips for keeping your best people around in 2011.
Train. You can hire the smartest people in the world, but the world is always changing. If you invest in the people you hire, they will be prepared to face new challenges in the industry and to take on new responsibilities within the company. Training can make the difference between going to work for a paycheck and going to work for a career.
... Then knowledge share. Your best leaders don't want to keep everything they learn to themselves. They want to share what they know with the rest of their team. Give your employees lots of regular opportunities to share what they've learned during formal training, or even off the job. This is a win/win for the company and the employee. Maybe you can't afford to send your entire staff to an annual conference, but employees that are used to knowledge-sharing can bring back what they learned to share with their co-workers. Make it an obligation, but make it fun.
Set measurable goals. Engage and motivate your employees to reach the goals you set by making them concrete and visible. Set a sales goal for the quarter, then write it up on a whiteboard where all your salespeople will see it everyday. Personal goals are even better. Challenge your employees to outdo last year's performance, rack up more training hours, or take on a new project. Make the goals tangible and employee motivation will increase.
... Then follow up. If you set goals without rewards or repercussions, you might as well not set goals at all. Your employees will get the message that you are invested in their personal and professional growth if you take the time to follow up on their goal progress and to analyze what is working and what isn't with them. Be willing to make changes to enable them to overcome their fear to reach new goals. You have to...
Be flexible. New hires won't all move up through the company over time in a linear fashion. Pay attention to everyone's strengths and weaknesses, and allow them to move horizontally within the company if there is a better fit for them somewhere else and it makes sense. When you play to the strengths of your team members, you'll have a much happier and loyal team.
Respect everyone. Innovation and leadership come from within the company, and your greenest employees may have the best ideas. Make it easy for them to speak up and implement them by respecting each employee, regardless of age or tenure. In Tribes, Seth Godin encourages each of his readers to become leaders within their organizations. The people you want to keep around are not content if they're not being innovative, and they will heed this advice.
Say thank you. A personal thank you from the boss can make an employee's day, and he won't forget about it anytime soon. It will be what he talks about when someone asks how his day was or how work is going, and he will be your biggest fan.
Give credit publicly. Managers may tend to take all the credit for their team's work, but that creates resentment from their team members. It's a two-way street, but a boss should be an evangelist for her employees. Saying a personal thank you in private is also important, but public recognition makes sure that your employees are proud of their work and let them know that you are too.
Establish openness. Managers can often be too busy to notice that their employees need something. If an employee feels comfortable asking for the tools she needs to do her job, or offering suggestions to improve a process that isn't effective, that's OK. Encourage your employees to be open and honest with each other and with management, and they'll feel more invested in your organization than ever before.
Promote friendships at work. It's proven that people who have a "best friend at work" are more dedicated, happier, and harder-working than people who don't. Encourage friendships at work by having regular get-togethers (happy hours, volunteer events, Christmas parties, whatever!) for your employees to socialize outside of work. But don't leave it there -- encourage your employees to feel comfortable being themselves on the job, and friendships will develop organically.
Hire the right people in the first place. This seems like a no-brainer, but many employers ignore red flags on a job applicant's resume. How long have they stayed at previous jobs? Why didn't previous jobs work out? Are they ready to buy in to your company's mission and vision? Think hard about these questions before you hire, and good employee retention should come easily.