Many U.S. industries and businesses today are experiencing a dramatic increase in employee turnover, while also being faced with a significant labor shortage. This perfect storm—often referred to as the "turnover tsunami"—could have long-lasting impacts on the workplace as we know it.
So, why is this happening?
Only 30% of American workers are engaged in their job, according to a Gallup world poll. More than half of respondents surveyed for Achievers Workforce Institute's Workforce Institute 2021 Engagement and Retention Report say they will job hunt in 2021, up from 35% in 2020. Based on these statistics, it's not surprising that a record 4 million people quit their jobs in April 2021, launching the "Great Resignation"—a term coined by Dr. Anthony Klotz, Associate Professor of Management at Mays Business School at Texas A&M University—to describe workers across several industries quitting their jobs after holding on to them through the worst of the pandemic.
"This is a conglomerate of circumstances all happening at the same time; the perfect recipe for a tidal wave of turnovers that may find employers rightfully worried," says Eleesha Martin, Manager of Recruitment Process Outsourcing (RPO) for G&A Partners. "I encourage business owners to be proactive and start planning now."
These trends may be concerning, but the forecast is hopeful for business owners who can pivot quickly and counteract challenging labor conditions by embracing evolving employee expectations.
When you understand what the Turnover Tsunami is, why it's happening, and how to stabilize its effects, you will be better equipped to proactively strengthen your bonds with your employees and shelter your company culture from the storm.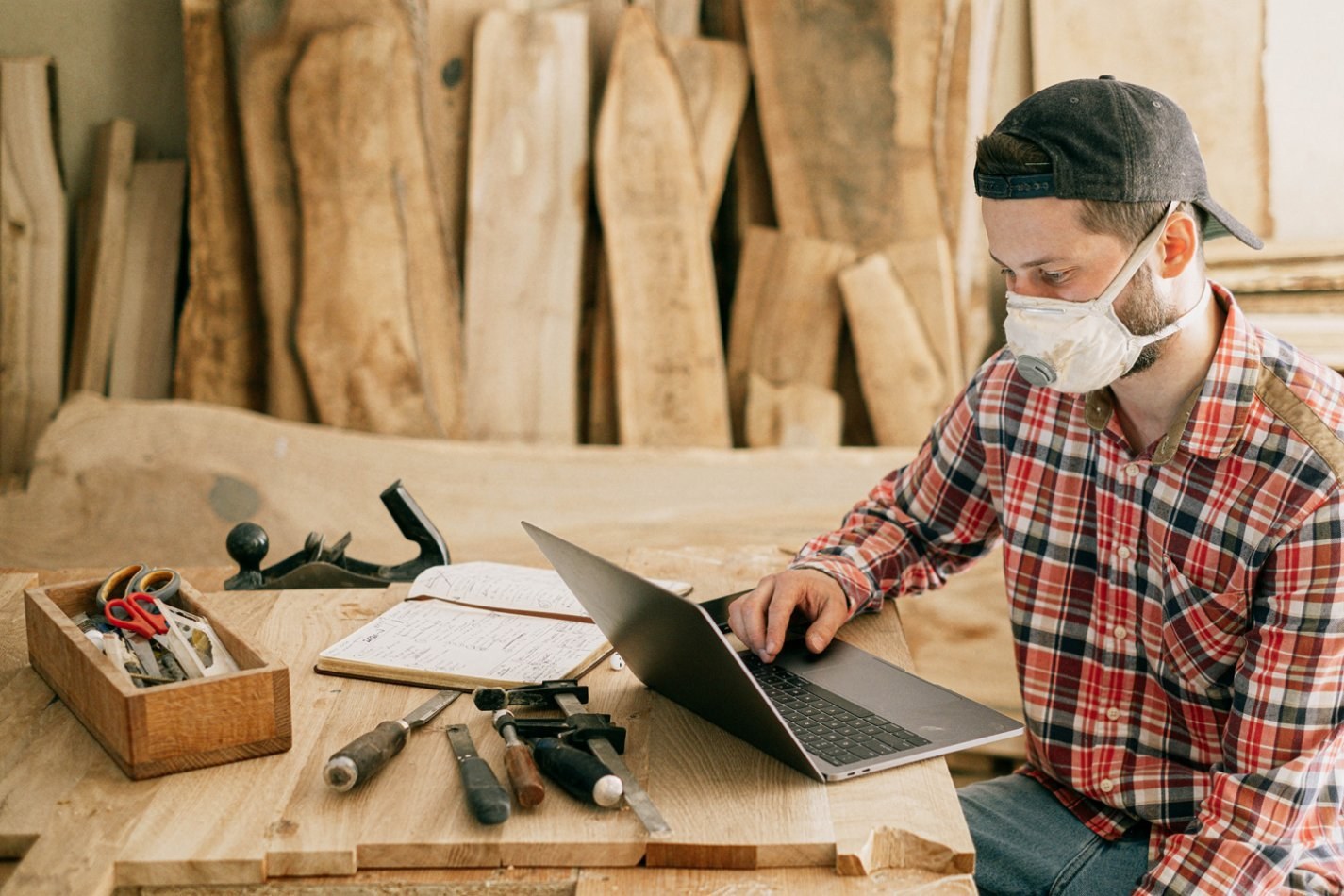 Elements at Play: Contributing Factors to the Turnover Tsunami
The COVID-19 pandemic may have triggered the destructive tidal wave of turnover, but the underlying forces that led to it have been many years—decades even—in the making. Some are natural (and even predictable) job-market evolutionary forces. Others are the result of pent-up frustrations that reached a boiling point in 2020-21.
Imagine this scenario: Workers filing into the office, punching time clocks by 8 a.m. sharp, and making their way to rows of desks situated in a large room under the watchful eye of management. Bathroom breaks require permission and are timed, as are morning, lunch, and afternoon breaks. Fraternization among co-workers is frowned upon, vacation days are few, and overtime generally goes unpaid.
That's a snapshot of the American office in the 1960s. It sounds rigid by today's standards. Our workplace has changed significantly in the past six decades. But employees' expectations of their employers continue to evolve beyond what is commonplace today, and friction builds when expectations exceed reality.
These are five contributing factors to the underlying friction that experts claim led us to the current-day Turnover Tsunami:
1. Disengagement and Burnout
Many employees feel disconnected from their peers, company culture, and values, particularly if they are working from home during the pandemic. Some also say they don't believe their employers are genuinely concerned about their well-being, apart from how it impacts their work performance.
2. Inadequate Compensation and Benefits Packages
According to the Workforce Institute Report, the search for higher pay and comprehensive benefits packages is one of the top reasons employees say they want to leave their current job. As a result, employees are increasingly pushing employers to adjust job-salary ranges to reflect cost-of-living expenses and inflation, and bolster bedrock benefits with offerings that holistically address their mental, physical, and financial wellbeing.
3. Struggling Manager-Employee Relationships
Employees unhappy at work cite a lack of trust or respect for their manager as a leading factor in their desire to search for new employment. Pandemic pressures have further strained some employee-manager relationships as remote employees struggle to work under managers unfamiliar with leading teams in a virtual environment. To combat the issue, a June 2021 SHRM article suggests that "HR can help by training managers to communicate clearly, following through on commitments and being honest about issues that impact employees."
4. Lack of Flexibility
Employees have been requesting increased workplace flexibility for years. However, the COVID-19 pandemic propelled hybrid work into hyperdrive, with many companies surviving its ill effects by instituting remote-work arrangements. Now, many employees are pushing to keep these more flexible work options in place. In fact, nearly half of employees say they would likely leave their jobs after the pandemic if their employers don't offer a hybrid work model, according to results from an Envoy survey. And this is not limited to office workers—61% of healthcare employers, 41% of construction / manufacturing workers, and 34% of retail and hospitality workers also would prefer to work under a hybrid model.
5. Insufficient Growth Opportunities
Employees want to feel that their work is appreciated and that their employers care about their future. If they feel locked into a position without clear pathways for growth—or support from upper management—they may search for opportunities elsewhere.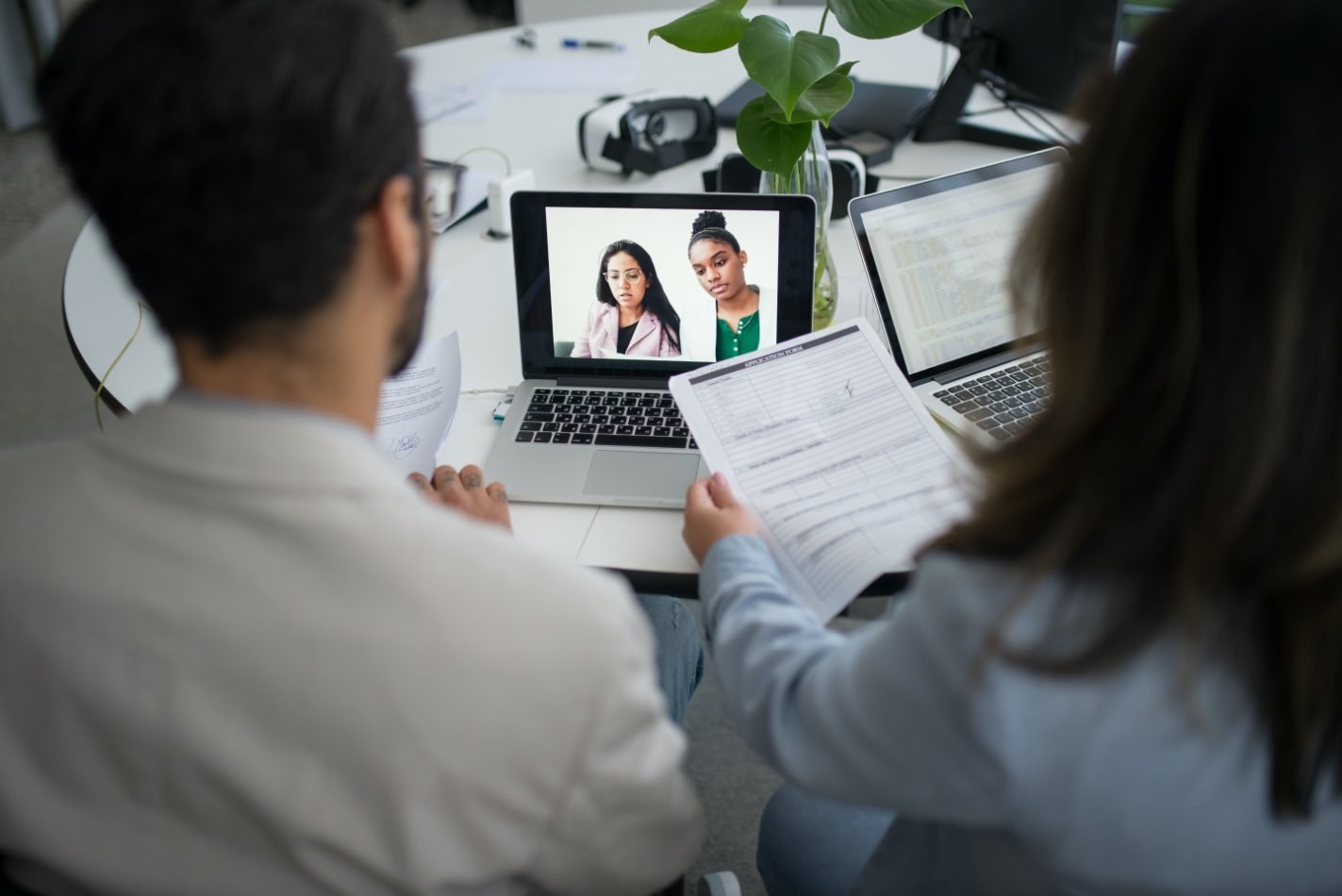 Watershed Moment: The Pandemic's Role in Disrupting the American Workplace
Tsunamis are triggered by a significant disruption under the ocean—like an earthquake or volcanic activity. The COVID-19 pandemic was the earthquake that rattled the labor market in 2020, causing the Turnover Tsunami in 2021.

During the pandemic's early days, millions of workers were furloughed or laid off, and the U.S. unemployment rate reached a high of 14.8% in April 2020. Job scarcity and high unemployment created an employer's market—for a minute. The leisure and hospitality industries, for example, were dramatically impacted by temporary shutdowns, resulting in millions out of work and a stunning 40% unemployment rate in spring 2020.
Then a unique convergence of factors came into play. The U.S. government passed the Coronavirus Aid, Relief, and Economic Security (CARES) Act of 2020, and the Coronavirus Response and Consolidated Appropriations Act of 2021, which provided fast and direct economic assistance for American workers, families, small businesses, and industries. Americans were thrown a temporary life preserver that allowed them to make ends meet until the economy rebounded.
What came to pass was that many people—unemployed, furloughed, working remotely, or working on the front lines—started to reassess their priorities and their choice of employment.
"The result is a massive number of people asking big questions about life, vocation, and why they do the job they do," says William Vanderbloemen in his January 13, 2021 Forbes article, "Prepare For The Great Covid Job Churn—Why 2021 Will Be A Year Of Massive Job Turnover."
"People who hadn't considered leaving their jobs or seeking new opportunities have had a long break from their regular routines and are starting to think about what's next," he adds. "They're not just considering pay or job title, but why they work."
Later in 2020, when businesses started reopening and many jobs were restored, many employees did not return to work. The U.S. Bureau of Labor Statistics reported 10.9 million unfilled job openings at the end of July 2021—the highest recorded since it started tracking job openings in December 2000. With 2 million-plus more unfilled jobs than the number of unemployed, we are now experiencing an "employee's market."

Occupational Hazards: How the Turnover Tsunami Could Impact Your Business
The greatest threat the Turnover Tsunami poses to business owners is the high cost of employee turnover.
During G&A Partners' "Recruitment and Retention in a Pandemic—The Rules Have Changed" webinar, Martin says that "the cost of replacing an individual employee could range from one-half to two times the employee's annual salary." That includes recruiting (advertising, interviewing, candidate screening), onboarding and training, and lost productivity costs. Your company also suffers the loss of a valuable employee who takes their on-the-job experience and institutional knowledge with them.
"There's also a cultural impact when someone leaves," Martin says. "Other employees wonder what went wrong and may start looking for internal problems. Then you may have higher turnover rates that could lead to reduced productivity and engagement among remaining employees."
Johnny C. Taylor Jr., President and Chief Executive Officer of the Society for Human Resource Management (SHRM), says businesses need to have people strategies that are every bit as sophisticated and complex as those they have for technology, sales and marketing, finance, and so on. Your people strategy is what ensures that the organization not only survives but also thrives long term.
Proactive Preparedness: How to Shore Up Your Business and Ride Out the Storm
Your best defense against the effects of the Turnover Tsunami is a good offense. First, embrace the idea that your company culture, business strategy, and workforce planning efforts need to evolve to keep pace with—and exceed—employees' expectations.
If you are a small or mid-sized business owner, you may feel you can't compete for talent with Fortune 500 companies, but sometimes the opposite is true. Your size allows you to flex more quickly and to get creative with recruitment and retention strategies. You may be able to offer important perks and opportunities that transcend traditional compensation packages. For example, you could offer promising recruits flexible work schedules, clear pathways for career advancement, and valuable professional development opportunities—things a larger company might not be able to provide without wading through mountains of red tape.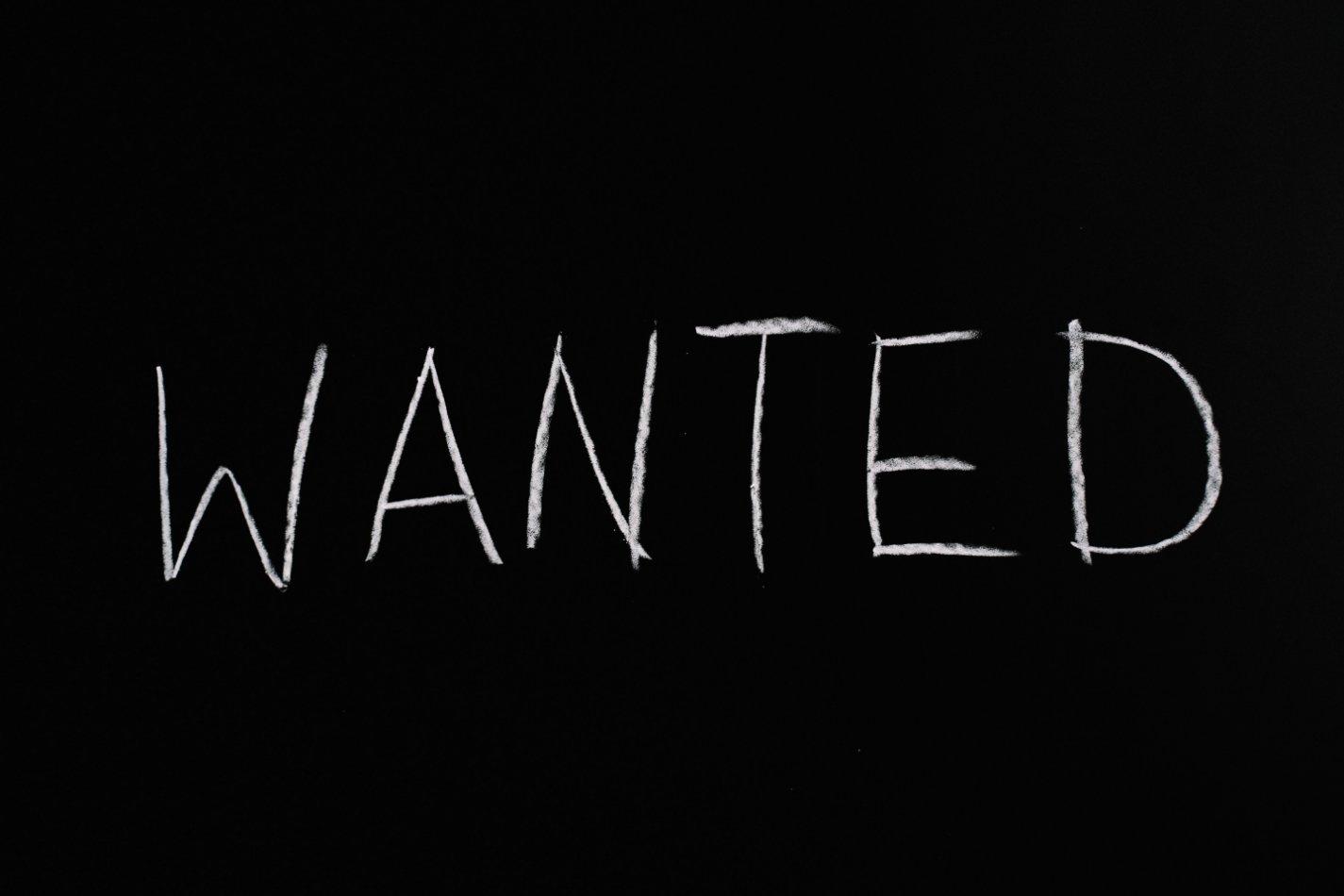 Here are some additional strategies to bolster your recruiting program:
Identify the talent, skills, and roles your company needs to succeed and build your recruiting program on that foundation.
Stay on top of market trends and compare your company's compensation packages to that of your competitors.
Develop and implement a solid and competitive recruiting process. An RPO partner can act as an extension of your company's HR team and can tailor a program to your company's hiring needs.
Brainstorm and discover new ways to be more creative, flexible, and accommodating to the needs of potential new hires. Advertise job openings on social media platforms such as LinkedIn, Facebook, Instagram, and TikTok.
Make competitive job offers that include a degree of flexibility.
Dominating the Turnover Tsunami means you also need to focus on employee retention efforts. Your workers want to be engaged, informed, and supported. They want to feel that their work is appreciated and that their employers care about their well-being. And they want an employer who offers flexibility, so they can create an environment where their work revolves around their life and not the other way around.
"Consider new pay raises, bonuses, expanded benefits, and flexibility as incentives to stay," Martin says. "Ask your current employees what's important to them—communicate with them. If you don't do it, employees—and job candidates—will find a company that will."
Finally, consider partnering with a professional employer organization (PEO) such as G&A Partners to grow and strengthen your recruiting and retention programs and to manage your day-to-day HR functions like employee benefits and payroll more effectively and efficiently. According to the National Association of Professional Employer Organizations (NAPEO), businesses that hire PEOs have a 23% to 32% lower employee turnover rate and are 15% more satisfied with the quality of new hires.
About Us
G&A Partners is a leading professional employer organization that offers world-class HR services and a team of experts who can help you navigate the Turnover Tsunami. To learn more, schedule a consultation with one of our knowledgeable business advisors.