Employers, Take Note: DOL Sets (Tentative) Timetable For Final OT Rules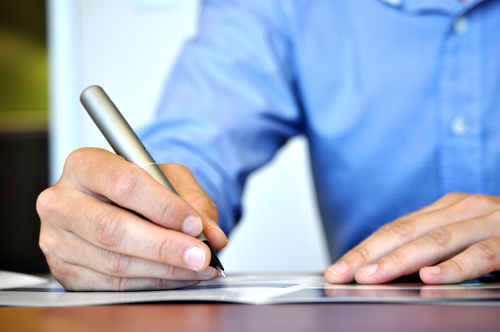 Late last month, the US Department of Labor (DOL) released its expected timeline for the publication of the finalized changes to the Fair Labor Standards Act's (FLSA) overtime rules.
While some speculated that the DOL might wait to publish the final rules until after the upcoming Presidential election, it has instead targeted July 2016 as its expected release date. Although many in the business community are likely disappointed that the rules might be released sooner than they hoped, the estimated deadline is significantly later than many experts originally expected - many believed the changes would come as early as January 1.
The proposed changes
While we won't know for sure exactly what changes the new rules will bring until they're published, the proposed rule changes released in July give us an idea of the changes the DOL is aiming to make:
Increasing the minimum salary threshold employees must meet in order to be considered exempt from $23,669/year to $50,440/year;
Increasing the total annual compensation threshold used to exempt highly compensated employees from $100,000 to $122,148;
Implementing a mechanism that would automatically update the salary and compensation thresholds; and
Reviewing and (perhaps) modifying the job duties tests used to determine whether an employee qualifies for one of the five "white-collar exemptions."
If the final rule exactly mirrored the proposed rule changes above, the White House estimates that as many as 4.68 million Americans would become eligible for overtime pay.
Recommendations for employers
If the expected changes outlined above were implemented, it would have a considerable affect on American employers who are subject to the provisions of the FLSA. Impacted employers would need to reevaluate the exempt status of their current workforce, revise any overtime policies to be compliant with the new rules, ensure their current systems are capable of tracking the hours worked and any applicable overtime pay for all employees covered under the new rules, and be tasked with informing employees whose exemption status has changed.
Below are some concrete steps employers can take to prepare their organizations as they await the final rules:
Find out how many salary/exempt employees currently make less than the proposed new salary threshold ($50,440/year). Employees who make more than $50,440 will still be exempt.
Review the job descriptions of exempt employees in order to verify that they all comply with the current duties tests.
Review any policies regarding "off the clock" or "after hours" work to ensure it is properly addressed.
Determine whether or not your business needs to invest in a time and attendance system capable of tracking employee hours and calculating overtime pay.
While it's difficult to develop a strategy to cope with any changes before they've been released, employers should begin looking at how the proposed changes might impact their workforces and businesses sooner, rather than later. Although the delayed timetable does provide employers some temporary relief, employers would be well advised to take advantage of the additional time to begin making preparations to deal with the updated rules as quickly as possible after they go into effect. Experts are estimating that the window within which employers will be required to comply with any changes will likely be very short, possibly just 60 days.

As a licensed provider of outsourced human resources solutions, G&A Partners acts as an invaluable resource and ally for businesses caught in the confusing web of regulatory compliance. G&A Partners' experienced human resources professionals understand the nuances of federal and state labor laws, including the FLSA, and can help companies expertly plan and execute procedural tasks surrounding government compliance. With G&A Partners managing your human resources and related functions, you can rest assured that not only are your employees are afforded the protection of federal laws, but also that your business is protected from the risks of human resources noncompliance.
Learn how G&A Partners can help you protect your business and employees through HR labor law and compliance services by contacting us by phone at 1-866-634-6713 to speak with an expert or schedule your free business consultation.
This article is not intended to be exhaustive nor should any discussion or opinions be construed as legal advice. Readers should contact legal counsel for legal advice.