This fall, many businesses will begin to bring workers back to the office (if they haven't already done so). It seems like a natural progression—returning to the 9-to-5 routine—but the pandemic triggered a seismic shift in the workplace and employees have been profoundly affected. Whether serving on the front lines, keeping the wheels turning, or working remotely during the pandemic, many workers have done it all while experiencing fear, loss, anxiety, financial struggles, food insecurity, and various other challenges.
Still, the time has come for companies to transition from short-term strategies and processes forced on them by COVID-19 closures to an updated "business as usual" mode. For your organization, that may entail bringing employees back to the office.
Amy Turner, Manager of Strategic HR Advisory Services for G&A Partners, said employers have the right to require employees to return to work in person, whether full-time or according to a hybrid schedule. She recommends using gradual and flexible strategies to help ease them back into office life.
"There was an adjustment period when employees started working from home during the pandemic, and there will be an adjustment when they return to the office, whether for a few days a week or more," Turner says during G&A's Promoting a Positive Culture in a Hybridized Workplace webinar. "Your employees have experienced a lot in the past 18 months. They need to reconnect with each other and with your company vision, mission, and values."
If you're evaluating ways to ease your employees into the workplace, consider infusing your re-entry plan with the flexibility, innovation, empathy, structured routine, and communication your employees will need to minimize any "back-to-work" blues.
1. FLEXIBILITY:
Be Open to a Hybrid Workplace if it Works for your Business
Workplace flexibility. Remote work. The hybrid workplace. Since millions of workers were sent home to work during the pandemic, these buzzwords have become commonplace. But weaving flexibility into your workplace re-entry plan is about more than adopting a one-size-fits-all hybrid workplace model; it's about looking at the range of options available to your company and finding the right fit for your unique workforce.
Remote work isn't for everyone, and not every job is suited for a flexible work schedule. However, if it is an option for some—or all—of your workforce, it's a good idea to consider it. Why? Statistics indicate that many employees who worked from home during the pandemic want to continue to have that option at least a few days a week.
Best Practices Institute surveyed 3,300-plus employees from a wide range of industries and found that only 10% of respondents want to go back to a fully in-office culture, and 64% prefer to have a remote-friendly environment where they have the option to work from home part of the time. However, the survey also found that more than 83% of CEOs want their employees back in the office.
This disparity could indicate a growing interoffice storm on the horizon. But business owners who approach the situation with a willingness to weigh all options and consider their employees' preferences will likely fare better when it's time to communicate scheduling decisions to their workforces.

want to go back to a fully in-office culture
prefer to have a remote-friendly environment where they have the option to work from home part of the time
of CEOs want their employees back in the office
"For many employees, working from home during the pandemic has given them the flexibility to devote more time to family, exercise, self-care, hobbies, even side hustles," reports Paul Keegan in his April 13, 2021, Newsweek article, "Employees Balk at End to Remote Work: 'Going Back to the Office Is Stupid.'" "On the other hand, too much solitude or family togetherness has made some employees eager to spend at least part of the week back at the office. Younger workers especially seem to crave some on-the-premises time to absorb the company culture and benefit from mentorship."
When evaluating flexible scheduling options for your workforce, consider taking the following steps:

Select representatives from different departments to serve on a committee that evaluates and discusses workplace scheduling options.
Survey ALL employees to get ideas and feedback about their hybrid workplace preferences, including employees whose positions do not allow them to work remotely.
Develop and compare flexible scheduling scenarios, including a fully remote workplace, a hybrid workplace with some employees working remotely and some in the office, and a fully in-office workplace. Present them to your committee and encourage them to gather feedback from their colleagues.
If you are considering a fully remote or hybrid work model, address challenges from the start. For example, how will you build connections between in-office and remote workers? How will you support employees who manage remote and in-person workers? What resources does your company need to train, integrate, and support all employees?
After careful analysis from all angles—and discussion with committee members—make your decision. Then, communicate the reasons you came to that conclusion to employees and encourage questions and feedback.
Remain flexible and adapt to your business and employees' changing needs.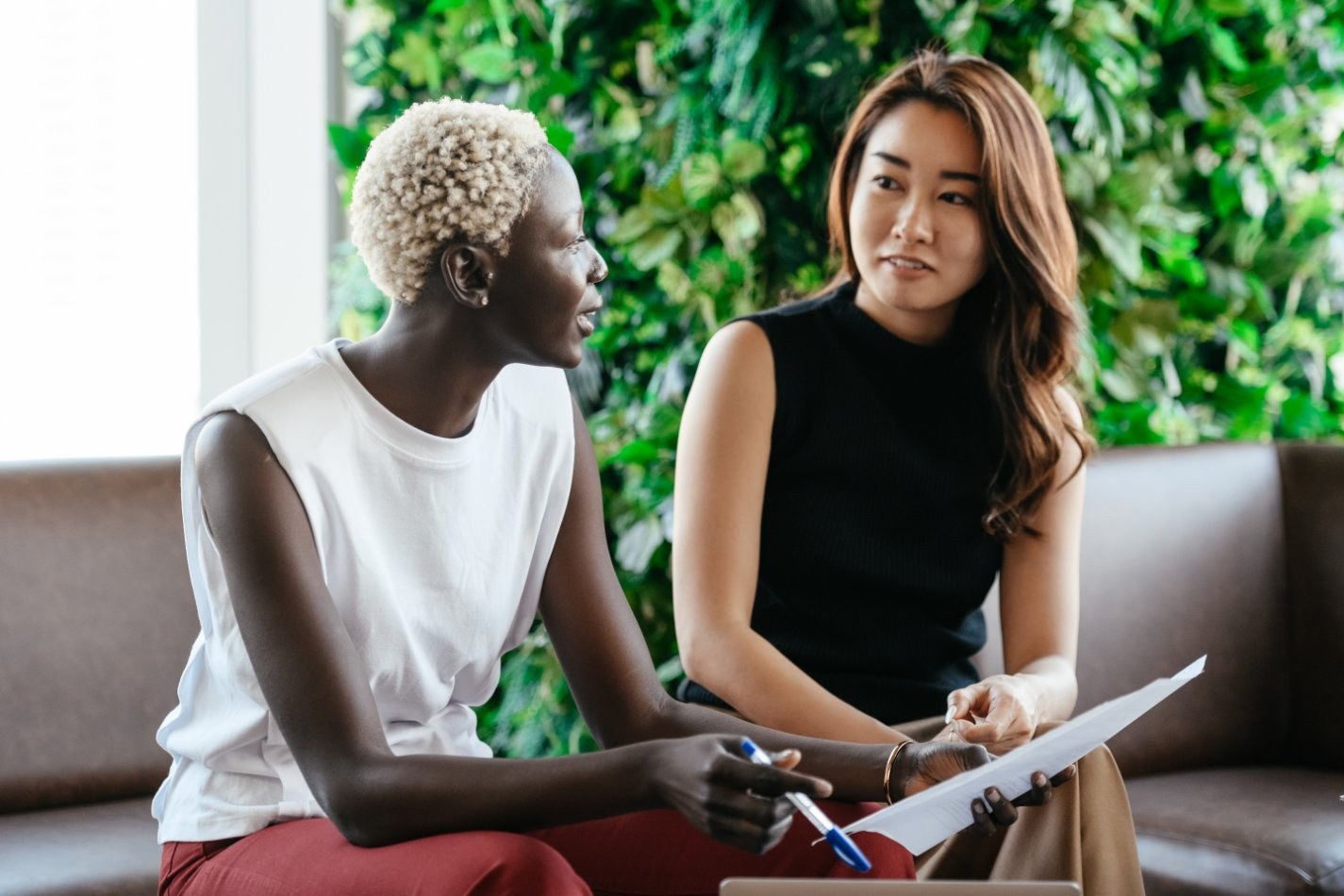 2. EMPATHY:
View Your Employees' Re-Entry Through Their Eyes and Take it Slow
The pandemic took a toll on the mental and physical health and wellbeing of many American workers. If you construct your employee re-entry plan on a foundation of empathy and compassion, you can help alleviate some of the anxiety they feel about returning to work after months spent at home.
"Employee engagement and morale have taken a hit during the pandemic," Turner says. "It is crucial to reach out to your employees individually to find out what challenges they have experienced and what they need from you to be successful moving forward."
Start slow and remember that your employees were thrown into remote work for health and safety reasons. They most likely grew into the role and adjusted their lives accordingly. Though balancing home and work life in a remote work setting has its challenges, many became accustomed to not having to commute to work, dressing comfortably, and tackling personal tasks and errands on their own schedule. Now that they are being asked to readjust, it is natural that some may feel uncomfortable and cautious.

It is crucial to reach out to your employees individually to find out what challenges they have experienced and what they need from you to be successful moving forward.
— Amy Turner, Manager of Strategic HR Advisory Services for G&A Partners
The Harvard Business Review's June 24, 2020, article, "Help Your Employees Manage Their Reentry Anxiety" by Sarah Jensen Clayton and Anthea Hoyle recommends that you make your employees' wellbeing your top priority and supplement your external or third-party mental health and wellness programs to help them cope with stress, anxiety, and uncertainty.
Also, train leaders and managers how to support employees to ensure a smooth return to the workplace. "This includes familiarizing themselves with the warning signs of emotional distress, factoring more time into their days for checking in with staff, helping team members understand what is and isn't within their control, and learning how to triage real-time issues while other resources are called upon to help," Clayton and Hoyle explain.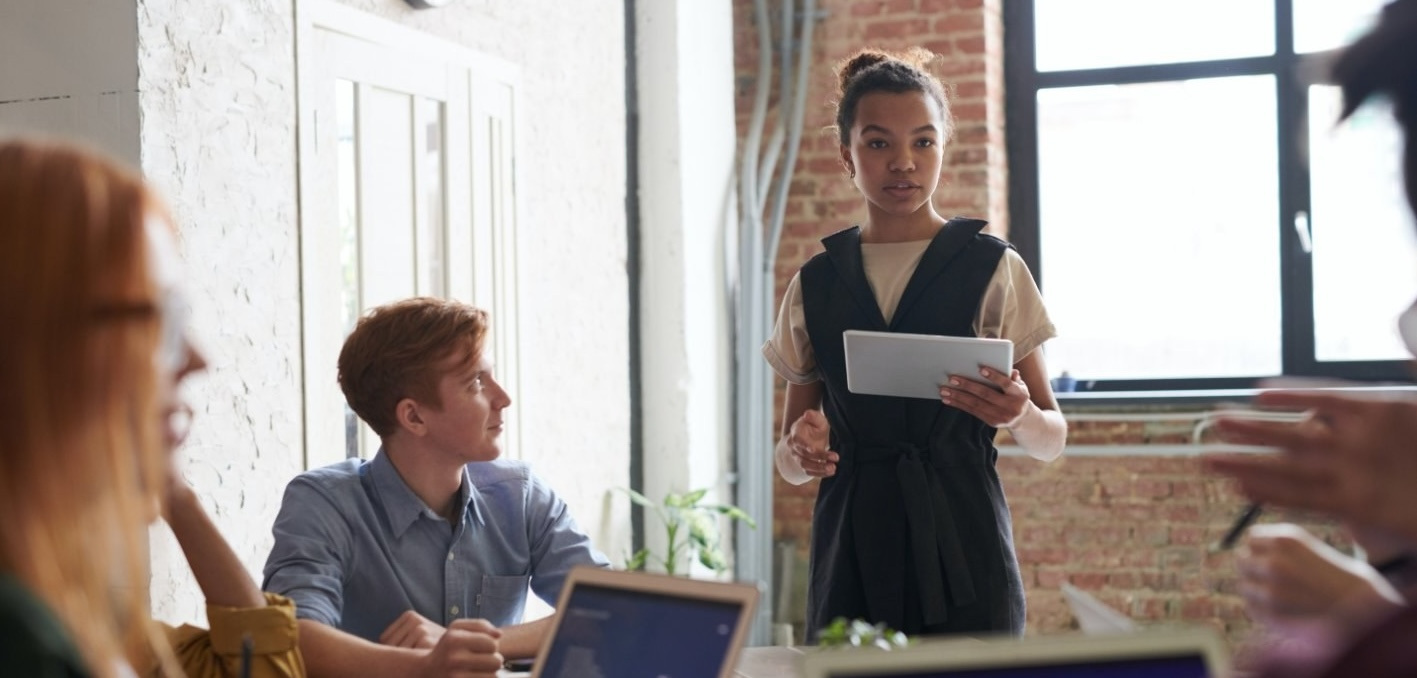 3. INNOVATION:
Re-entry Doesn't Have to Mean a Return to the Status Quo
Approach your employees' re-entry as an opportunity to start fresh. Launch an Innovation Movement designed to spur new ideas, fresh perspectives, proactive change, and dialogue across your organization. You have a chance to remodel your culture as needed, analyze lessons learned, and adopt best practices gleaned during the pandemic. Involve your employees in the process, so they gain a new sense of ownership and excitement about your company's future.
You can take your movement in many directions. For example, if you found new ways to deliver services to stay afloat during the pandemic, survey your employees about what worked, what didn't, and what deserves a permanent spot in your business model. Then discuss new opportunities available to employees—remote or in-office—and the role each plays in making your business successful in a post-pandemic market.
Now is also an excellent time to assess how your company's culture responded to the crisis. Revisit your "Day One" mission, vision, and goals to determine if they still serve your business well. If you wandered away from your organization's ideals and goals during the pandemic, navigate your way back or revisit them to reflect a new day and age.
Re-entry into the workplace doesn't have to mean returning to the status quo. Check here for additional ideas about how to unleash your employees' potential when they come back to the office.

If you wandered away from your organization's ideals and goals during the pandemic, navigate your way back or revisit them to reflect a new day and age.
4. STRUCTURED ROUTINE:
Provide a Knowledge Base for Employees Through Coordination and Documentation
Re-entry to the workplace can introduce many changes to your business, particularly in the wake of the pandemic and its various health and safety challenges. To ease the transition for employees, add a structured routine to help them feel safe and secure and to ensure everyone is on the same page.
Start with an internal assessment of your policies, protocols, and procedures to accommodate revisions and adaptations you made during your employees' time away from the office. Document every new policy you implement, whether it's a work-from-home policy, a return-to-work policy, safety protocol for the office or workplace, etc. Before implementation, ensure all policies and procedures are compliant with federal, state, and local laws and guidelines. It's also a good idea to update your employee handbook (if you have one) and provide copies to employees. G&A's team of HR experts can help you coordinate and navigate these processes, so you are better able to guide and protect your team.
Once changes are implemented, be sure to reiterate them to your employees through one-on-one exchanges, virtual and in-person meetings, email communications, and relevant training programs—whether they will work in-person, virtually, or a combination of both.
Encourage employees to speak with Human Resources or other management-level employees about legitimate, individual concerns for returning to in-person work.
Remind employees of all company policies and protocols that may not have been pertinent while working from home, such as your company dress code.
Establish and communicate procedures for employees to return company property that was used during remote work upon returning to in-office work.
If an employee requests a reasonable accommodation for a physical or mental disability under the Americans with Disabilities Act (ADA), engage in the interactive process with the employee to determine whether a reasonable accommodation can be made without undue hardship.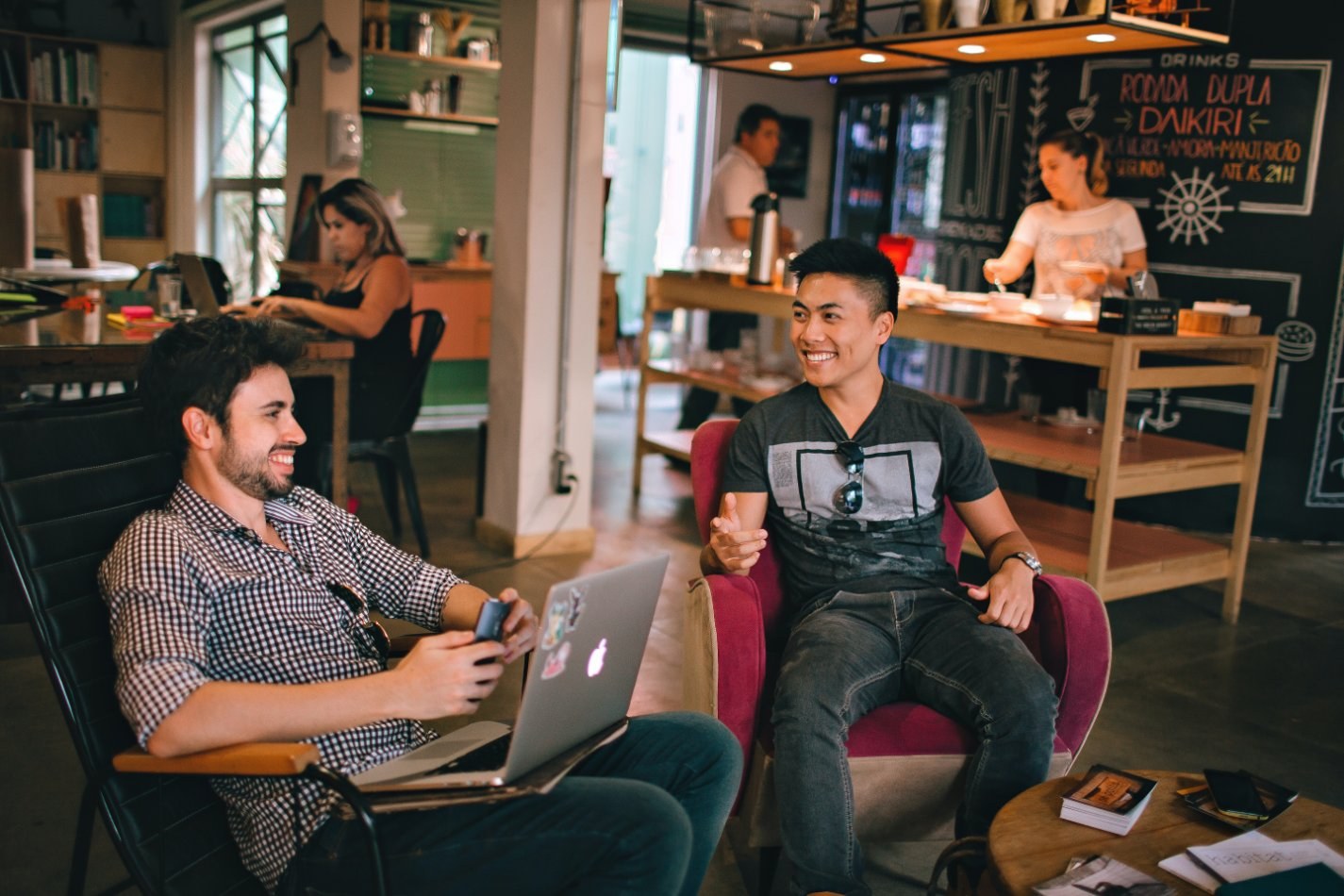 5. COMMUNICATION:
Reach Out and Seek Feedback Openly and Often
Accurate, timely, and consistent communications with employees is critical, particularly when changing workplace settings. When creating your re-entry plan, be sure to include a robust communications plan that details how and when your business plans to bring employees back to the office, how you will share information with employees, how you will receive feedback, and the resources that will be available to assist employees as the re-entry plan rolls out.
Emphasize the positive aspects of coming back together, such as:
Reconnecting with co-workers and meeting new ones
Enhanced collaboration opportunities
New strategies your company is trying out
Share details about what you are doing to make their transition more manageable and encourage your employees to share their concerns with managers. In addition, make sure your team knows about new safety measures you are implementing to protect their health in the workplace.
"Even if you don't have all the answers, communication is key," writes Rebecca Lea Ray in her May 13, 2021, Forbes article, "Three Ways Managers Can Calm Employees' Fears About Returning To Work."
"Letting employees know that there will be no last-minute surprises can be important," she says. "Reassure them you will provide ample time to plan for a return to the office and that their safety concerns will be top of mind. To address these concerns, however, you must find out what they are."
After you return to the office, give your employees a few days—or even a week or two—to settle into their new work routine, and then consider holding a companywide communications rally. The agenda for this meeting should feature weighty subjects such as new and revised policies and procedures, goals, and flexible scheduling plans, but it should approach them from a positive point of view. Acknowledge the challenges your company faced during the pandemic and seek feedback from employees about how your company can move positively into the future.
How G&A Can Help
If you need help creating your employee re-entry plan, transitioning to a hybrid workplace, and working through culture changes, the experts at G&A can help. For more information about all the services G&A provides, please schedule a consultation with one of our trusted business advisors.