PART 1: Weighing Location-Based Pay vs. Job-Based Pay for Remote Workers
The hybrid work model yields many benefits for both employees and employers alike, including (but not limited to) flexibility, improved work-life balance, and higher employee retention rates. But, as more and more companies adopt the increasingly popular remote work business model, they're finding there are some strings attached.
More than 80% of companies adopted a remote work model during the pandemic, and 94% of those said employees sustained productivity while working from home offices, according to Salary.com's "2021 Remote Work & Compensation Pulse Survey" of 743 U.S. organizations.

Now, more than half of employers surveyed say they have—or will—require employees to return to the workplace but will give them the option to work remotely part of the week.

More than 80% of companies adopted a remote work model during the pandemic.
of those same companies said employees sustained productivity while working from home offices.
Some remote workers are capitalizing on the newfound flexibility of their position—choosing to move away from their "home office" in search of hometowns that offer lower living expenses, a better quality of life, or the opportunity to be closer to family in other cities or states.
"People are moving all over the country, and there is some wonderful flexibility to this arrangement if it works for your company and the job's requirements," says Alexis Knapp, Employment Law Attorney for Littler Houston. "But employers need to be clear about the issues with 'wandering workers,' such as wage and hour implications, state income tax issues, workers' compensation laws, and state and local leave obligations."
If your company has adopted a hybrid workplace model—or if you are considering one—it makes sense to examine and revise policies and procedures to incorporate tax implications and state, local (and potentially even international) regulations you must comply with if you employ remote workers. There are also steps you can take to develop a unique strategy that accounts for your employees' needs, your company culture, and any compliance requirements.
This 3-part hybrid workplace series from G&A will cover:
Part 1: Weighing Location-Based Pay vs. Job-Based Pay for Remote Workers
Commensurate Compensation: Weighing Location-Based Pay vs. Job-Based Pay for Remote Workers

The remote work revolution has made it possible for more workers to relocate from cities with a higher cost-of-living—where their job or industry is headquartered—to those that have a lower cost-of-living.
United Van Lines' 45th annual report on customers' migration patterns states that in 2021, most Americans moved to smaller, midsized towns and cities in the South—and Vermont—and that the COVID-19 pandemic was a primary driver in moving decisions. States with the highest outbound move rates included New Jersey, Illinois, New York, Connecticut, and California.
Many of these moves were made possible because of the increasing availability of remote work arrangements. For example, an employee who takes a remote work assignment for a company in New York City may find it more lucrative to live in Austin, Texas, and bear the cost of commuting to the northeast for occasional in-person meetings.
As this "wandering worker" movement trends upward, some employers are weighing whether to pay employees based on the cost-of-living expenses associated with their home base or to assess pay based on the job's requirements.
WorldatWork's 2021 "Geographic Pay Policies Study" found that 67% of workers surveyed expect their compensation to reflect their location. Also, 44% of organizations with existing geographic pay policies (also referred to as localized compensation) are considering modifying—or have recently changed their policies—by expanding (38%) or consolidating (20%) the pay differential application by geographic area.

"Work is no longer a place. With remote working requests continuing to emerge and surprise leaders, companies are reevaluating how to create cohesive, consistent, and fair geographic pay policies as employees push to straddle multiple geographies,"

— said Scott Cawood, CEO, in WorldatWork's "Remote Work Raises Geographic Pay Policy Questions."
"Work is no longer a place. With remote working requests continuing to emerge and surprise leaders, companies are reevaluating how to create cohesive, consistent, and fair geographic pay policies as employees push to straddle multiple geographies," said Scott Cawood, CEO, in WorldatWork's "Remote Work Raises Geographic Pay Policy Questions." "What used to only be an occasional issue is now a frequent request and savvy employers will need to respond with fair, transparent and attractive geographic pay policies for distributed workforces if they wish to remain competitive."
Despite these survey results, asking an employee to take a pay cut might be risky in a competitive labor market and you should consider all factors involved. Therefore, your organization should carefully weigh location-based and job-based pay strategies and determine what's best for your workforce and business.

Location-Based Pay
"Location-based pay is wages given to an employee based on the standard market rate for the employee's location, such as his or her city, state, or even country—in addition to the company's own pay philosophy and other factors, such as the employee's experience level and expertise," according to Glassdoor's "How Remote Workers Are Paid: Location-Based and Job-Based Pay."
This pay-philosophy works both ways. For example, a graphic designer might command a $70,000 annual salary in Chicago, Illinois, but in a city with a lower cost-of-living, like Charlotte, North Carolina, that same employee might bring in approximately $55,000 per year. If the employee moved from Chicago to Charlotte, they would take a pay cut. If the move were reversed, they would receive a pay raise.
The pros and cons of this pay strategy include:
PRO: Workers are paid wages commensurate with where they live and can expect to cover state and local taxes, housing, and other expenses associated with that location.
PRO: A company can save on wage costs, mainly if remote workers live in more affordable markets.
CON: Employees who live in less expensive housing markets make less for the same work done by co-workers in locations with a higher cost of living.
CON: Companies may experience higher turnover rates if they impose a pay cut policy that penalizes employees who move to smaller, more rural locations.
Job-Based Pay
Job-based pay establishes wages primarily through a position's title or responsibilities—and is not based on where the work is performed. For example, a civil engineer employed by a San Francisco-based company—who lives and works remotely in Tempe, Arizona—would be paid the same as colleague civil engineers who live in San Francisco or other locations.
Some organizations are shifting from location-based pay to job-based pay to attract and retain quality candidates in a competitive labor market. On the surface, it sends a message to top recruits that they can live anywhere they want and receive top pay, but there are other factors to consider.
The pros and cons of this pay strategy include:
PRO: Employees who live in a lower-cost area can opt for a larger home and more expensive "extras" and save more than if they choose to live in a city with a higher cost-of-living.
PRO: A job-based compensation structure can be more straightforward to administer because it focuses on allocating pay systematically and not on where employees live, which may shift over time.
CON: Employees with specialized skills and expertise who live in more expensive geographic markets may not be compensated as generously as those who work for competitors with location-based pay policies. This can diminish a company's recruiting competitive edge.
CON: Employees who move to locations with increased legislative and regulatory requirements can create increased operational costs for employers as they comply with new laws in the new location.
CON: Job-based pay structures can increase a company's wage (operating) costs.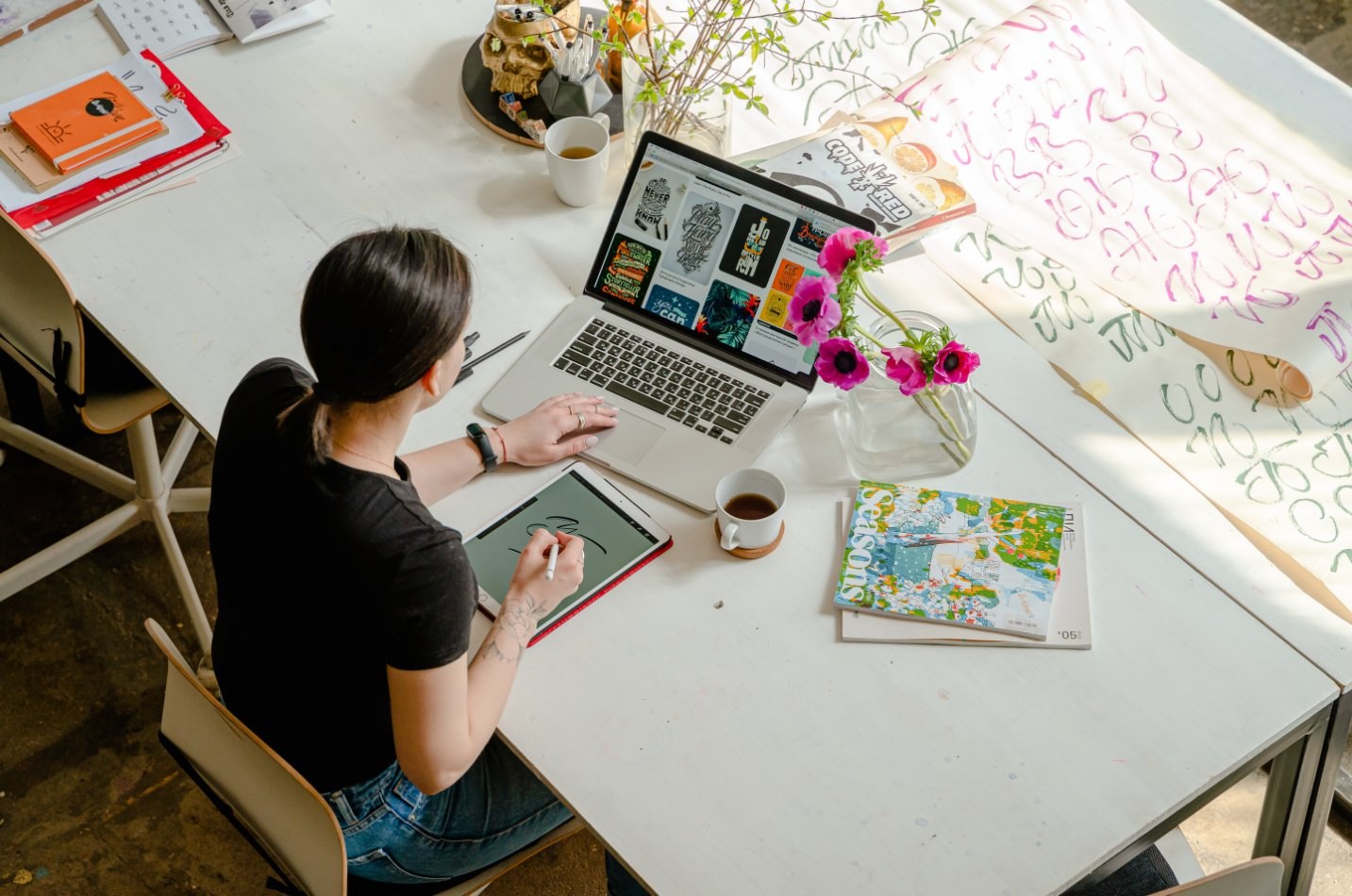 Best Practices: How to Refine Your Compensation Strategy
A compensation strategy and accompanying policy are essential for employers seeking to recruit top talent and remain compliant with federal, state, and local regulations. Part of that strategy should focus on how you compensate remote workers, particularly those based in other geographic regions.
Best practices to consider when developing your company's compensation strategy:
Define Compensation
It sounds simple, but it's crucial to clarify your company's definition of "total compensation" for hourly and salaried employees. A total compensation package is essentially everything an employer provides to an employee in exchange for their work. Included in the calculation of an employee's total compensation are:
Base salary (either paid at an hourly wage rate plus overtime for non-exempt employees or as an annual salary for exempt employees)
Employee health benefits
Raises, bonuses, and other forms of variable pay
401(k) contributions and other retirement plan contributions
Employee perks (gym membership reimbursements, on-site childcare, etc.)
It's also important to remember to review the employment requirements in an employees' home base location. Employees who choose to move to locations with a high level of employment controls can increase your company costs as you take measures to meet the additional requirements. Understanding all that goes into employee compensation may impact the type of offer you make to an employee, including increased wage and/or salary thresholds, required time off (some states have mandatory PTO laws), and other costs related to work (California requires employers to reimburse employees for all expenses made on behalf of their jobs, including cell phone minutes even if they're included in the plan.)
Analyze Job Duties
When evaluating the appropriate compensation structure for a given position, it's best to start by analyzing the duties and qualifications required to perform the job. This information should be included in the job description. If a job description isn't available for the position, stop this process and create the job description.
Compare Data
Conduct research to determine the average compensation for employees in similar positions at companies in the same industry and geographic market. You can gather this data by conducting a salary survey, which draws compensation data from external sources and analyzes how your proposed compensation package for designated positions compares with that offered by other companies. Online cost-of-living calculators can help you make these estimates.
Determine Pay Strategy
Once you have established local industry averages for a given position(s), it's vital to determine if you will adopt a location-based or job-based compensation methodology. If you opt for location-based wages, include in your policy the factors that go into calculating total compensation based on remote workers' location, your company's process for enacting wage increases or decreases, and resources for employees who have questions or need additional information about your policy and procedures. If you opt for job-based wages, detail how you determine compensation for various position levels.
Consideration in this area does not have to be all-or-nothing. As an employer, you can choose to open hybrid opportunities up to a segment of your workforce, such as exempt-level professionals, or executive management. Just because every role is not available for a hybrid option does not mean that the excluded roles cannot also have remote work opportunities.
Additionally, consider developing an exit strategy in the event the rollout and adoption of the plan doesn't yield the intended results. Ensuring that the desired result is well defined at the outset will help you to effectively implement change.
Communicate Information
After thoroughly analyzing data, organizing your strategy, and making tough decisions, publish your compensation policy and communicate the details through various mediums and formats to your employees. Invite feedback and revise as needed.
Track Results
Once you implement your pay strategy, actively monitor your workforce performance to see if it directly—or indirectly—leads to changes in productivity, innovation, morale, and engagement. And, if your company experiences an uptick in employee turnover, survey employees to see if your compensation policy plays a role. If yes, it may be time to revisit and revise your strategy.
How G&A Can Help
G&A Partners offers access to HR experts with years of experience helping businesses develop their employees, improve their workplace cultures, implement new HR processes and procedures, and more. Schedule a consultation with one of our trusted business advisors to learn more.