G&A Earns Spot on Utah Business Fast 50 for Fourth Year
G&A Partners made the Utah Business Fast 50 list for the fourth year in a row in 2021. Utah Business' annual Fast 50 recognition program highlights the top 50 fastest-growing companies in the state based on their total earnings and growth over the past five years. Utah itself has seen remarkable growth in the past year—it was ranked the No. 1 state for gross domestic product (GDP) by Forbes in August 2021.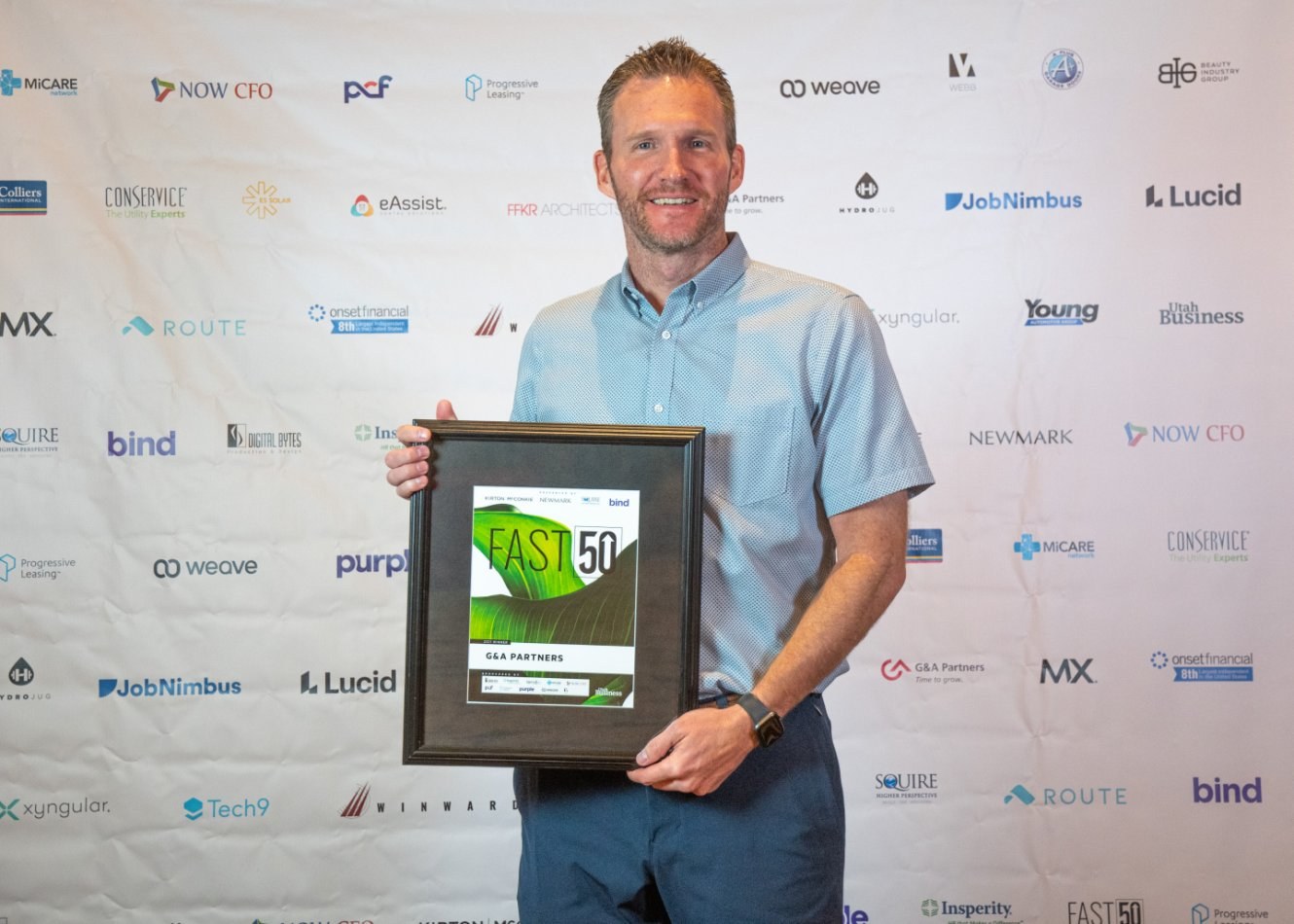 Aaron Call, Chief Operating Officer for G&A, accepted the award on behalf of the firm at the Fast 50 celebration. He credited the company's growth in the state to his enterprising staff in the Intermountain West region.

"It is an honor to be on the Fast 50 list again," Call said. "Small businesses are the lifeblood of our economy in Utah and it is exciting to see all the growth companies experienced in the past year, despite the pandemic.
"Utah is booming, and the market is almost more competitive now than it was prior to COVID-19. G&A's team of professionals have embraced our Living, Breathing Values and are creating phenomenal experiences for our clients every day—that's what continues to set us apart from the competition and why we continue to grow our business in Utah and across the country."
Now sitting at the No. 41 spot on the list, G&A previously ranked No. 7 in 2020, No. 13 in 2019, and No. 16 in 2018.