G&A Earns Spot on Utah Business Fast 50 for Fifth Year
G&A Partners made the 2022 Utah Business Fast 50 list, marking its fifth straight year to receive the honor. Utah Business' annual Fast 50 recognition program highlights the top 50 fastest-growing companies in the state based on their total earnings and growth over the past five years.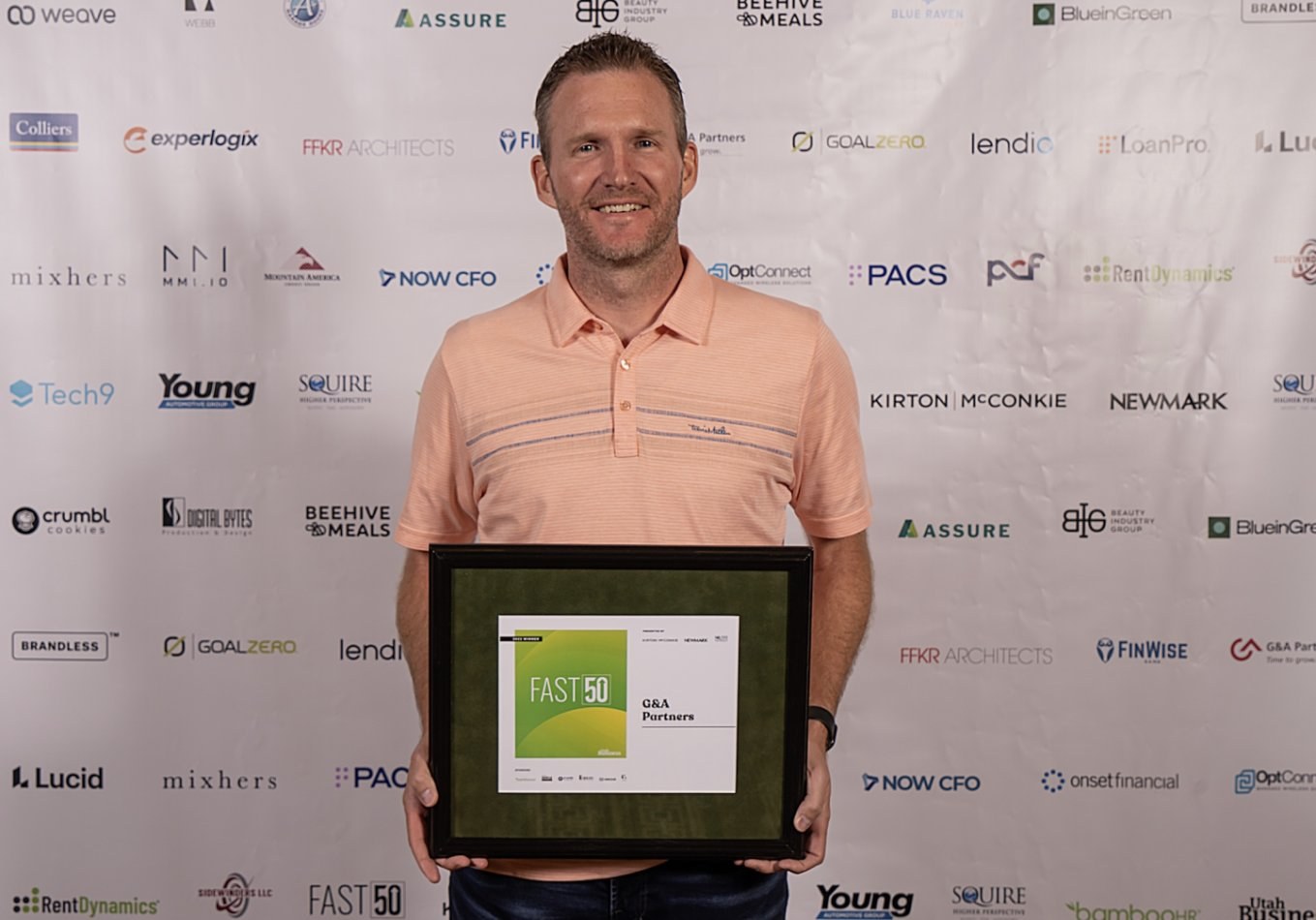 Aaron Call, G&A's Chief Operating Officer, accepted the award on behalf of the firm at the Fast 50 celebration. He credited the company's growth in the state to G&A's employees, its organic growth, and becoming inquisitive in new markets.

"Being recognized by Utah Business as one of Utah's fastest-growing companies once again is such an honor," Call said. "We are humbled by the good work of our wonderful team members as well as the contributions our clients make to the thriving business community here in Utah.
"We are working hard every day to provide exceptional value to our clients as they navigate the post-COVID economy. We believe our deliberate decisions around client experience are reflected in our world-class NPS score. That experience is what truly sets us apart from our competition."

Now sitting at the No. 43 spot on the list, G&A previously ranked No. 41 in 2021, No. 7 in 2020, No. 13 in 2019, and No. 16 in 2018.