Is your company strong enough to survive a recession?
What employers can do today to prepare their organization for a future recession.
The eventuality of a recession should prompt small businesses to act now, says G&A Partners HR expert Michelle Beck-Howard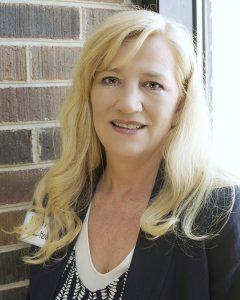 The word "recession" is getting used a lot in the news right now. While opinions are mixed about whether fears of a recession in the near future are warranted, business owners can (and should) take this opportunity to determine how prepared their companies are to not only survive an economic downturn but come out stronger.
In an article for Upsize Magazine, Michelle Beck-Howard, an HR advisor and client advocate in G&A Partners' Minneapolis office, shares how employers can evaluate their current organizational structure and human resources needs to assess how well their businesses might do in the event of a recession.

Adopt a proactive people management strategy now
It's all about making the most of the workforce you have now, according to Beck-Howard. Below are a few questions business owners should consider:
Are the right people leading your company? Take the time to really evaluate the people who are leading your company. Not just the executives, but the influencers, the people who contribute more to the company than just their day-to-day tasks. Are these the people you want to have in place should the industry take a turn, and if not, can you coach them to get there?
Curious how partnering with a PEO like G&A Partners can help your company survive a recession? Check out the fast-facts in our infographic: "Benefits Of PEO In An Economic Downturn."
How can you create a stronger, more agile, and loyal workforce?
Loyal employees are one of the most important things you can have if your business does experience some difficulty. How you treat your employees when times are good will determine how loyal they are when times are tough.

"It's those kinds of things that really start to connect employees to work for your organization," Beck-Howard said. "Being connected then, in that deeper sense, really helps people stay committed and work even harder to make the organization successful during the downturn."
Is the staff aware of and do they work toward the overall goals of the company?
Hopefully, you have a strong mission statement, solid KPIs, and defined short-term and long-term goals for your business. But have you communicated these to your employees effectively? And are they doing their work with these goals in mind?

If your company is starting to struggle, your people will definitely have picked up on it. But that doesn't mean everyone is going to jump ship. In fact, your employees might just be your best source of ideas on how to improve processes and cut costs.
And if you have to layoff employees…
As Beck-Howard points out, business reputations were hurt during the last recession due to their methods for handling layoffs. That kind of bad PR can seriously damage an employer's chances of recruiting talent when things do eventually pick back up.
Before you reach the point of considering layoffs, make sure you've considered other aspects of your business where you can make adjustments:
Be vigilant in collecting debts.
Test out more cost-efficient products and processes.
Look at what processes can be automated.
Consider temporary salary cuts instead of a workforce reduction.
Consider outsourcing elements of your business that don't need to be handled in-house.
For more insights on downsizing, check out this article from Tony Grijalva, G&A Partners' chairman and CEO: "Considering Downsizing? Proceed With Caution.."
If you do get to a point when layoffs become necessary, Beck-Howard emphasized that messaging is key.
"You want to be transparent in your reasoning for doing it because you need to get to a certain sustainable bottom line. Focus on sustainable, not just staying profitable. That kind of message can be disheartening."