Partner with a PEO committed to helping you and your employees succeed.
You understand the benefits of working with a PEO. But if you're here, you're likely considering switching your HR outsourcing provider. That means something isn't working. Whether you're seeking a higher level of client service, more comprehensive expertise, a team who knows your needs and your name, or all of the above—you've come to the right place. G&A provides customized, scalable HR solutions, and we're focused on helping you and your team grow and succeed.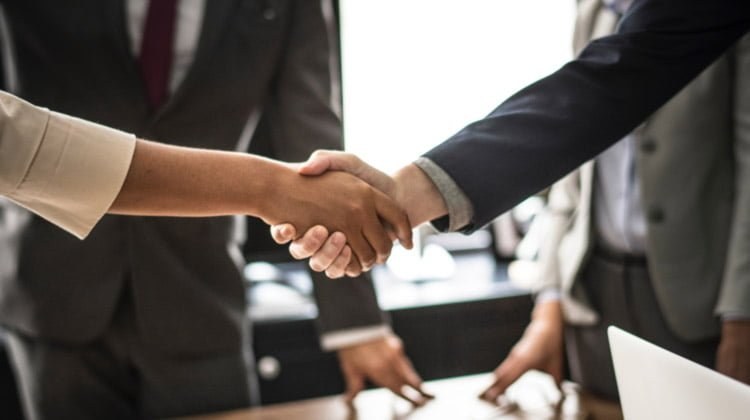 The HR solutions you need. The personalized service you deserve.
Your HR needs are as unique as your business and the people who help you make it succeed. At G&A, we understand the importance of relationships and shared goals, and our commitment to best-in-class service is one of the main reasons so many companies, just like yours, choose to switch to G&A. From dedicated client advocates to comprehensive HR solutions, we provide you and your team with personalized day-to-day support, integrated, user-friendly technology, and proactive expertise, so you can get back to growing your business.
Consistently ranked "world class" customer service.
We're committed to providing our clients with a level of service that sets us apart from other HR outsourcing providers. That commitment isn't just something we do. It's who we are. From the people we hire to the extensive training we provide, and the ongoing and honest dialogue we have with our clients—we are always working to improve and enhance the customer experience. As a result, the Net Promoter Score® (NPS) survey—a measure of customer experience—consistently ranks G&A, on average, 35 times higher than that of the HR outsourcing industry, and we have reached the benchmark for "world class" customer service.
In-house HR expertise—at your fingertips.
As a business owner or a decision-maker in your organization, you understand the importance of staying on top of HR regulations and responsibilities, and you rely on your PEO to provide this expertise. What you don't need is time wasted waiting on answers. With G&A, your client advocate is ready to assist at any time, and because we have extensive in-house HR expertise, we can connect you to the information you need, when and how you need it.
We make switching PEOs a painless process.
If you're not getting what you need from your current HR outsourcing provider, but the process of switching to a new PEO seems daunting—we can help ease those concerns.
G&A makes the process of switching and onboarding as simple and streamlined as possible. In fact, we assign each new client a dedicated Onboarding Team Lead, who will walk you through each step of the onboarding process, answer any questions along the way, and ensure the entire experience—for you and your employees—is smooth and painless transition.
The G&A Difference
When you switch to G&A for HR solutions and support, you gain access to a dedicated provider who serves as an extension of your own team—giving you the resources to take care of your employees and build a more resilient business.
The G&A difference includes:
Customized, scalable HR solutions, including payroll, recruiting, training, workplace safety, and more
Access to affordable, Fortune 500-level benefits
The HR infrastructure and expertise to provide full-service HR support or guidance in key areas
Extensive HR expertise to help reduce your company's exposure to risk and resolve standard and complex business challenges
Innovative, user-friendly, and fully integrated HR management software
G&A Client Stories and Testimonials