Big Picture Benefits
As with any new year, 2012 has brought the expected trappings: Times Square ball drop, ad nauseum repetition of weight loss commercials, and of course… the lists. For most people, I'm referring to lists like "Top Ten Stocks to Watch in 2012" or perhaps "Top 50 Brangelina Breakups". However, HR nerds like me have rung in 2012 with a noticeable influx of lists suggesting the top ten programs we should immediately roll out to increase employee retention, engagement and satisfaction.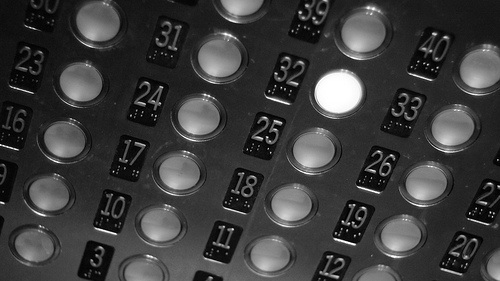 Would you buy insurance before shopping for a new car? Or push a random button on the elevator instead of the one that leads to your apartment? Of course not; so why do business owners waste time and money on employee programs that don't help accomplish the goals of their business plans?
Let's say for example, that your company is struggling to overcome sluggish effects of the recession. Perhaps you must continue to cut costs in order to remain competitive because you can no longer rely solely on sales growth . You've identified productivity increase as the key to gaining momentum in the current economic climate. An HR plan that is designed to help your company achieve its goals could prove to be your saving grace.
In this situation, your HR team could periodically measure productivity and create a system which maximizes benefits to your company's business plan. Perhaps productivity is suffering due to untapped potential within your employees, or because you need a motivational tool such as an incentive program. Furthermore, your current high performers may not feel challenged or engaged. Statistics show that engaged employees alone contribute up to 88% of a company's productivity. That is why serious, intentional HR plans are so important; in today's business environment; you cannot afford to waste any untapped potential in your organization.
Remember, a first-class HR strategy can't be achieved with just a fancy new organizational chart or a great compensation package. It takes so much more than that. You must make a conscious effort to determine what your HR strategy needs so your organization can achieve its goals. Developing a superior strategy is an ongoing process; it's a well- monitored balance of aligning, designing, implementing, tracking, and finally adjusting the right strategy that aligns with (and ideally helps to drive) your business plan.
So, let me spare you the monotony of reading yet another "Top Ten" list and give you just one recommendation that will be invaluable to your company. Take a look at your HR plan and decide how much of its strategy is directly related to driving or at least contributing indirectly to your business plan.
If it comes up short, you may want to consider bringing in some HR experts to take a look at your alignment. If not, dial Geico and tell them your thinking of buying a car…
Rebecca Regard,
HR Advisor, G&A Partners
Photo: https://www.flickr.com/photos/smaedli/3425741574/sizes/m/in/photostream/