Following is a look at current trends in employee benefits that may outlast the pandemic, or at the very least, will continue until vaccinations that protect us from the COVID-19 virus reduce everyday health risks and enable more people to return to the workplace.
Telehealth Services are Surging
At the beginning of the pandemic, rapidly rising infection rates combined with stay-at-home orders brought telemedicine services to the forefront. Physicians and practitioners turned to video-conferencing and other digital tools to deliver healthcare services to patients, and as the year progressed, telehealth services moved from a novelty to the norm.
In fact, less than midway through 2020, McKinsey & Co.'s Covid-19 Consumer Survey (April 2020), found that consumer adoption of telehealth services skyrocketed from 11 percent in 2019 to 46 percent a year later. Providers are seeing 50 to 175 times the number of patients via telehealth than they did before. And prior to the pandemic, 88% of employers had telehealth services in place as part of their employee benefits package, according to the Employee Benefits in a COVID-19 World: Survey Report survey report. Since then, an additional 10% of employers have implemented or are considering implementing telehealth. In addition, half of employers (49%) have reduced or eliminated cost-sharing for telehealth due to the pandemic.
---
From 2019 to Mid-2020, Consumer Adoption of Telehealth Services Grew From
11-46%
---
Small and mid-sized businesses looking to offer their employees access to telehealth services have options. As an HR outsourcing provider, for example, G&A provides clients access to a number of telehealth providers, which offer the following services:
Confer with doctors about non-emergency medical issues via email, phone, or video
Utilize a 24x7 hotline to access fully licensed and board-certified physicians
Take advantage of personalized wellness coaching & tools
Find the lowest prescription costs in your area
Personalized second opinions from leading physicians and specialists
Virtual consultations via web or phone
An assigned Care Team Nurse
Recommendations and referrals for in-network physicians
Healthcare Costs: What to Expect
Although the healthcare industry was poised for higher claims due to the pandemic, costs were actually down throughout 2020 due to the utilization of telehealth services and the deferment of preventative and elective care. Costs are expected to rise again, however, once preventative care and elective treatments resume.

What this means for employers—particularly those that are experiencing a business downturn—is that they may eventually face increasing healthcare plan costs that exert pressure on their budgets. If you find yourself in a position where you are forced to increase healthcare plan costs or switch to a less expensive provider, it's important to communicate frequently and thoroughly with your employees about their options.

"Open and transparent communication about the impact of the pandemic on the business can help set the stage for communicating about increased costs, reduced choice and new requirements," Kelly Conlin, a principal with benefits consulting firm Buck in Philadelphia said in the July 2020 SHRM article: Planning 2021 Benefits Changes for the COVID-19 Era.
Mental Health and Wellness Programs Gain Status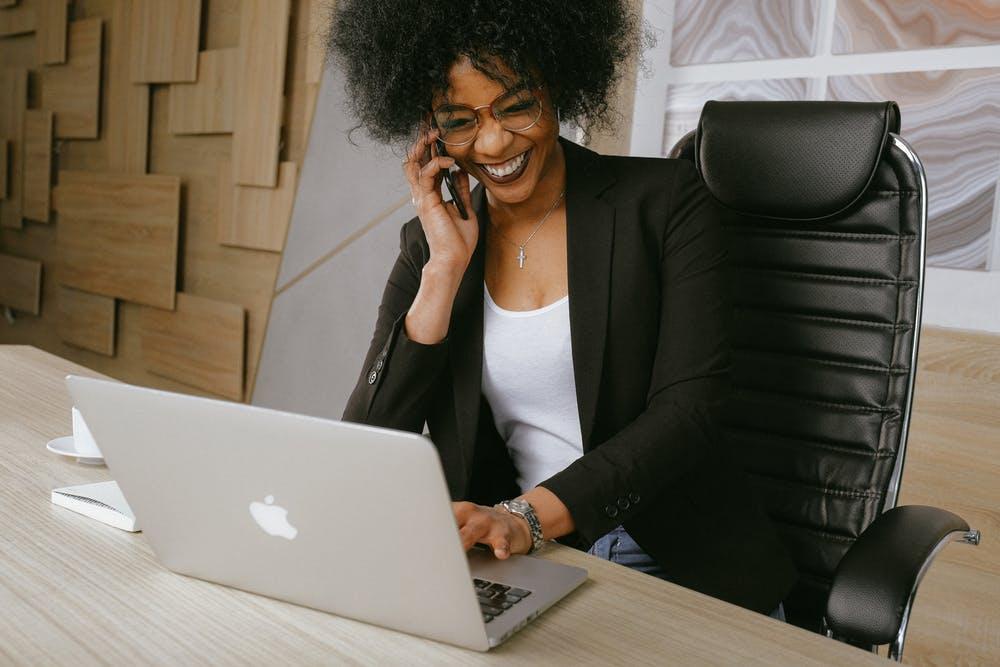 The long term and continued impact of COVID-19 has resulted in a mental health crisis that is impacting employees (and the businesses they support) across the nation. In response, many employers are providing their team members with access to mental health and well-being resources.
It's no surprise, then, that many employers are noticing a surge in the use of their employee assistance programs (EAP)—which offer confidential assessments, short-term counseling, referrals, and follow-up services to employees experiencing a variety of personal or work-related issues. In fact, more than 66 percent of companies that participated in a June 2020 survey conducted by Mercer, a benefits consulting firm, reported an increase in employees' use of their behavioral health programs (including EAPs).
In addition, health and wellness initiatives offered through EAPs are adapting to remote workforce needs with some employers offering virtual fitness and/or meditation classes, virtual fun runs and biking competitions, and even collaborative social events, such as virtual movie watching, and online gaming, bingo and board games.
Financial literacy programs that cover a range of topics, including retirement planning, budgeting, and managing debt are also helping employees cope with economic-induced stressors. According to SHRM, these financial wellness programs improve employee focus, productivity and understanding of their overall benefits packages.
---
66%
Of Companies Surveyed Reported an Increase in Employees' Use of Behavioral Health Programs
---
"It's important for employees to know what resources they have at their disposal to support them," said Olivia Curtis, Wellness Specialist for G&A Partners. "Communicate information about how and when to use company benefits such as employee assistance programs, telemedicine services and health and financial coaching."
Organizations that invest in their employees' health and well-being see mutually beneficial results, including reduced absenteeism, higher productivity, and lower healthcare costs. However, not all businesses have the resources to afford an EAP. A study published by the National Small Business Administration found that 93% of business owners believe that their employees' health and welfare is vital to their company's bottom line, but more than 60% reported that they had not implemented an employee wellness program due to the anticipated high costs and burdens associated with program management.
For businesses looking to provide affordable, Fortune 500-level benefits to employees, G&A's tailored wellness program offers a comprehensive suite of employee wellness services for small and mid-sized businesses that includes:
A dedicated wellness coordinator
A customized incentive points program
An online wellness platform and mobile app
Company-wide and personal health challenges
An annual employee health risk assessment
Annual reporting and analysis
An online educational wellness library that teaches healthy practices, including a smoking-cessation course
Anticipated costs deter program implementation
Retirement Plans Provide Relief
Pandemic-related stressors such as job loss and medical expenses have left many individuals and families in financial straits—particularly those without an adequate emergency fund or savings. Defined contributions retirement plans—such as 401(k)s—can, and have, played a role in helping employees address financial challenges during the pandemic. In most cases, financial experts strongly recommend that these accounts be left untouched until employees reach retirement age to avoid penalty fees and ensure an adequate nest egg. But in certain, extraordinary situations, such as the COVID-19 pandemic, the benefits of temporarily pulling out funds to address immediate needs can, for some, outweigh the costs.

The CARES Act and Retirement Account Distributions
To help ease the financial burden facing many Americans, a provision of the Coronavirus Aid, Relief and Economic Security (CARES) Act enabled employers to make distributions to employees from their retirement accounts without imposing the standard 10% early distribution penalty. The maximum amount allowed is $100,000, and the employee can repay the contribution to his or her plan within three years without triggering the maximum contribution limit.
The CARES Act also allowed companies to temporarily (ended Sept. 23, 2020) increase the limit on plan loans to qualified employees for (the lesser of) $100,000, or 100% of their vested account balance. Also, loan repayments due between March 27 and Dec. 31, 2020 were delayed for one year.

On the flip side, companies that are suffering during the pandemic face a financial dilemma when it comes to making matching and discretionary retirement plan contributions. Some may be forced to decrease or delay their contributions to employees' accounts for 2021 to keep their business afloat.
Survey: CARES Act Retirement Account Options
Many employers have taken advantage of CARES Act retirement account options to help employees during the pandemic. The Employee Benefits in a COVID-19 World: April 2020 Survey conducted by The International Foundation of Employee Benefits Plans (IFEBP) reports that:
60% of companies surveyed were permitting "coronavirus distributions;"
57% were allowing employees to pay back coronavirus distributions over the permitted three-year period;
45% temporarily increased the loan amount on plan loans; and,
57% agreed to extend plan loan repayment dates.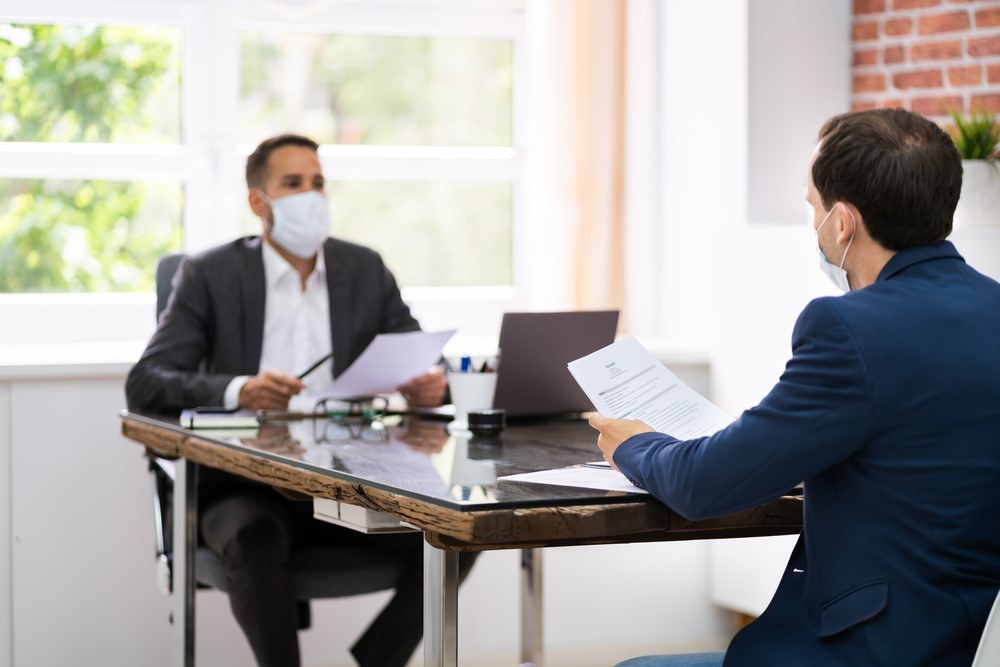 Voluntary Benefits Expand Options

Due to the prevailing climate of uncertainty and anxiety, employees have expressed interest in voluntary benefits available to them through employers, such as life, voluntary disability, and accident and critical illness insurance plans. These offerings provide employees and their families additional sources of financial protection in the event of a sudden injury, accident or death; or a medical emergency that results in extensive medical treatment and/or an extended hospital stay.
As a result of this growing interest, some employers are considering the addition or expansion of a voluntary benefits program. Before you add voluntary benefits programs, however, it's recommended that you take the time to understand the products, how the benefits are structured, and how they can help your employees meet their insurance coverage needs, according to SHRM. For example, if an employee procures critical illness insurance, it is important for he/she to understand that it does not cover every illness and the same level of coverage may not extend to family members.
For small to mid-sized businesses, the additional costs associated with voluntary benefits often make them too expensive to carry on their own, but they can access comprehensive insurance plans at competitive rates by partnering with a professional employer organization (PEO).
Employee Benefits Are Worth the Cost
As an employer, you understand the importance of investing in your team, and offering a comprehensive benefits package is a proven way to attract and retain experienced, inspired and loyal employees. But insurance and benefits plans can be cost prohibitive for companies that run smaller operations and/or do not have a large workforce.
G&A Partners offers small- and mid-sized companies access to top-quality benefits options by leveraging the buying power of thousands of client companies when negotiating with providers. We also keep your employer insurance premium costs in check so that your company has protection without placing undue stress on your budget. To learn more, schedule a consultation with one of our knowledgeable business advisors.