Workplace safety protocols adopted since the global COVID-19 pandemic was announced in March 2020 have varied by business sector, as have employees' mental and physical challenges while on the job.
Doctors, nurses, EMTs, and healthcare workers are true heroes of the pandemic, but the physical and mental toll COVID-19 has taken on them has been profound. The same can be said for most frontline workers such as those in the transportation, manufacturing, logistics, and foodservice industries, who have also had to work long hours under stressful conditions to deliver uninterrupted essential goods and services.
Many employees in the hospitality industry and those who worked in restaurants and personal-services businesses were laid off or furloughed for an extended period, but as they were recalled to work, they faced a heightened risk of exposure to the virus.
Even office workers, many of whom were sent home to work remotely, have struggled to make a smooth transition from office life to a more isolated work-from-home existence, and have had to cope with their new routines by learning how to manage stress and maintain boundaries for a better balance between work and home life.
As a business owner, you've built your workplace safety plan on best practices, industry guidelines, and governmental regulations—with the intrinsic goal of protecting your employees' mental and physical wellbeing. As the U.S. now transitions to a post-pandemic world, you have a unique opportunity to evaluate lessons learned within your industry and incorporate them as needed into your long-term safety plan.
According to McKinsey & Co.'s The future of work after COVID-19, "In a post-COVID world, organizations must develop policies rooted in evidenced-based solutions that foster a safer workplace and drive cost savings. They must integrate these COVID-19 protocols into broader, ongoing health and safety initiatives."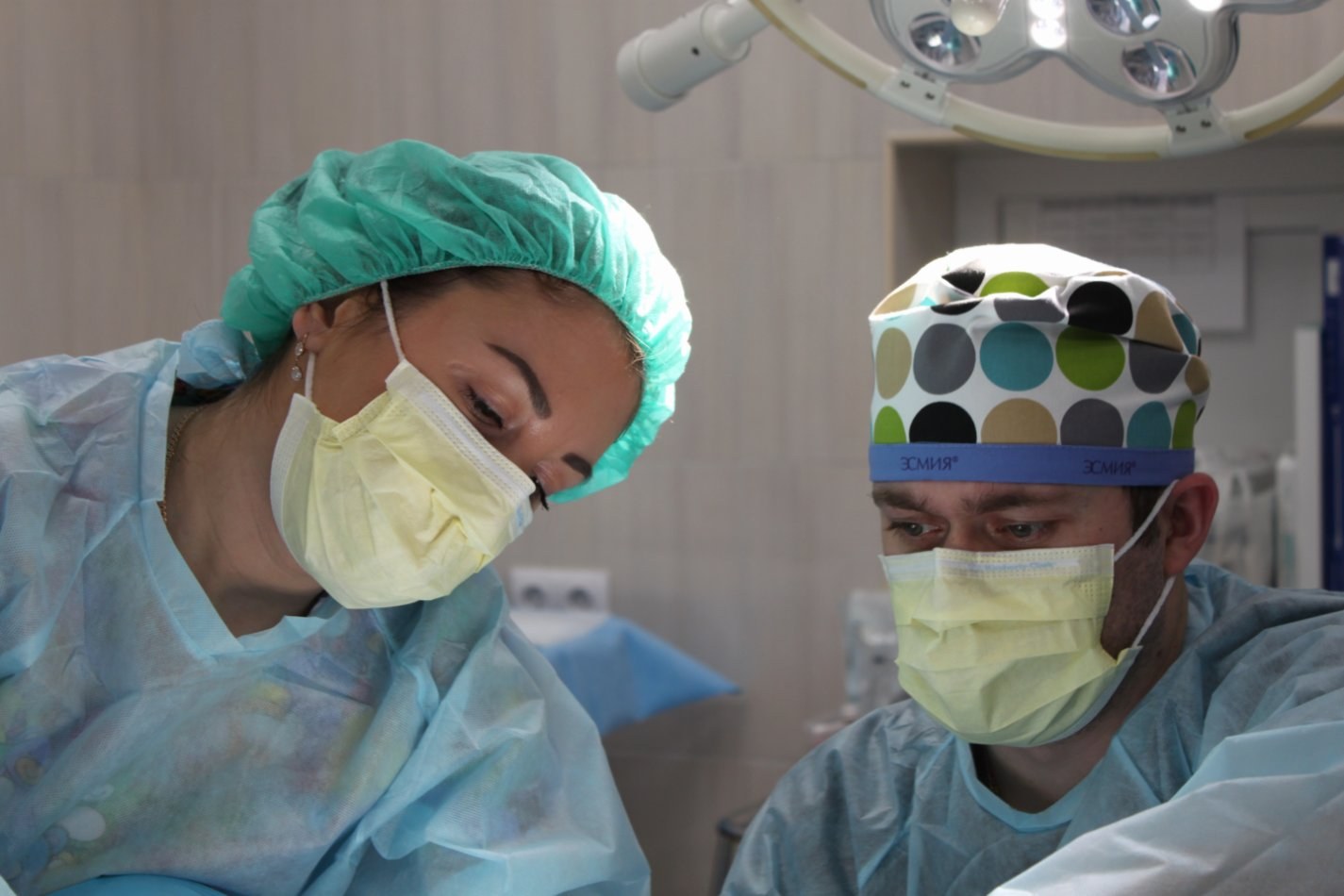 Lessons Learned: Healthcare Workers Faced Heightened Safety Risks
During the pandemic, healthcare providers and employees experienced widespread safety challenges.
No one has endured the past year unscathed, but America's health-care workers have witnessed the worst of it while trying to keep the rest of us healthy and safe. They've fought for PPE, and with patients and visitors who refuse to wear masks. They've watched their patients give birth alone, suffer alone, die alone. Hundreds of thousands got sick themselves, and many more lived with the daily worry of bringing the virus home to their loved ones.
— Excerpt from The Atlantic's "The COVID-19 crisis is nearing its end. But the nurses and home health aides who saw us through it may never recover". (April 16, 2021)
Top Safety Concerns for Healthcare Workers
Healthcare workers cited virus exposure exacerbated by PPE shortages, physical exhaustion due to working long hours in understaffed environments, and mental health strain as the top workplace hazards experienced during the pandemic. If left unchecked, these factors could have a dramatic impact on the profession. Three in 10 frontline healthcare workers say they are considering leaving the profession because of health risks they faced during the pandemic, according to the Kaiser Family Foundation (KFF) and The Washington Post's Frontline Health Care Workers Survey.

frontline healthcare workers considering leaving the profession because of health risks they faced during the pandemic
Safety Recommendations for Healthcare Businesses
If you are a healthcare provider, consider the following as you reassess your workplace safety plan:
Evaluate the performance of your PPE equipment and resources during the pandemic. If needed, evaluate new PPE supply sources, and establish a backstock and resilient supply chain. Consult OHSA's PPE standards for recommendations on appropriate PPE to protect workers from hazards.
Consider incorporating telehealth delivery options into your healthcare business plan to limit your employees' exposure to illness and expand patients' access to healthcare services.
Educate your employees about mental health and wellness resources available to them. If your company doesn't have access to a program, learn about affordable options.
Review the Centers for Disease Control and Prevention (CDC) safety recommendations for healthcare workers.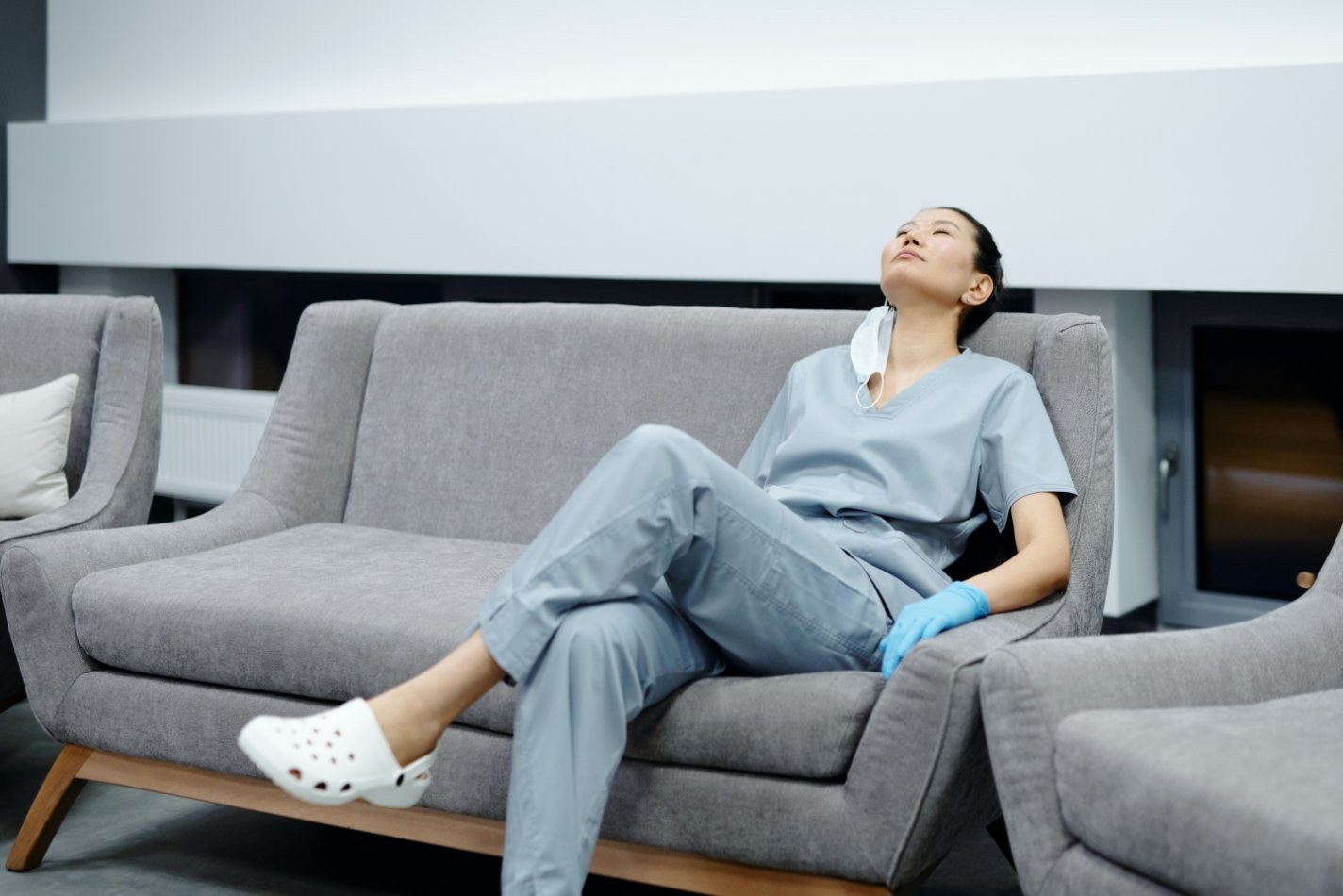 Lessons Learned: Essential Workers Suffered Burnout and Risked Injury
The nation's manufacturing, transportation, grocery, and logistics industries witnessed a surge in demand for their services during the pandemic. These companies produced, sourced, and delivered the goods and services that Americans needed to shelter in place to slow the virus' spread.
Top Safety Concerns for Essential Workers
Essential employees' jobs can be physically taxing in a "normal" climate. When pandemic-related factors put pressure on essential industries to produce, workers experienced increasing workloads and mounting stressors. As a result, top safety concerns were fatigue, burnout, and a heightened risk for on-the-job injuries.
"Frontline employees are still working long, stressful hours," states the Occupational Health & Safety Magazine's Three Tips for Keeping Frontline Workers Safe on the Job (March 16, 2021). "And after roughly a year of living with the threat of COVID-19, fatigue is bound to set in and increase the risk of burnout—or worse, injury. Injured workers may have a difficult time at work—if they are able to continue working at all while recovering—and endure all of the physical and emotional challenges that come with an injury."
Safety Recommendations for Essential Businesses
If you employ or manage essential workers, consider the following as you reassess your workplace safety plan:
Evaluate your workplace training program to make improvements based on lessons learned during the pandemic. Involve your employees in the process as they were on the frontlines and can provide valuable feedback.
Continually educate your employees about everyday hazards and significant threats to maintain constant awareness and develop workplace safety habits that become second nature.
Update your workplace safety policies, protocols, and procedures as needed and communicate revisions—and impacts—to employees on an ongoing basis.
Consider rewarding your employees' hard work and dedication by giving them "wellness days" or revamp your time-off policies to include additional sick leave so that employees can rest and recharge.
Review the CDC's industry-specific safety recommendations for guidance.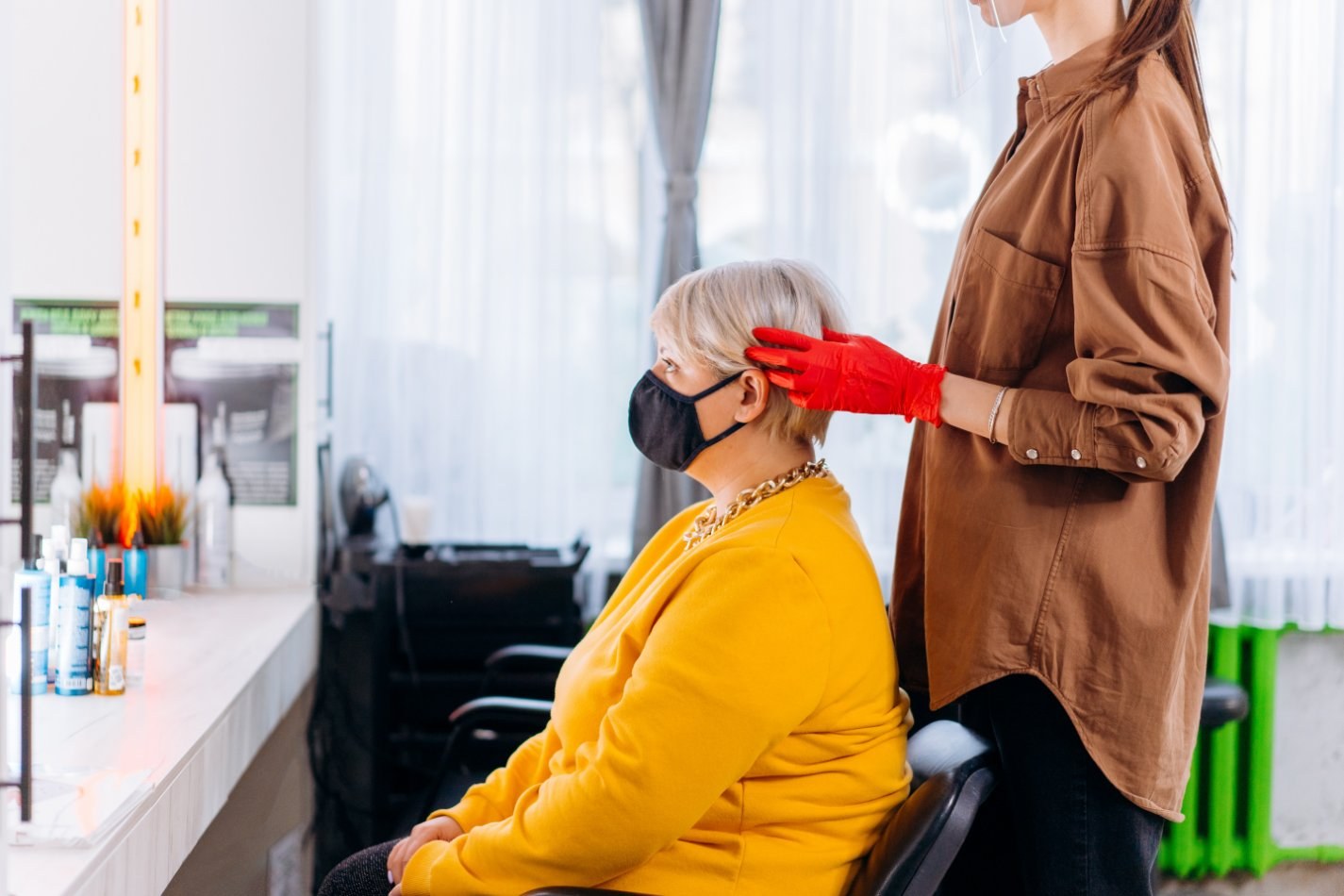 Lessons Learned: Nonessential Employees Need Support and Relief
Many industries deemed "nonessential" suffered when forced to scale back operations—or close—for several months due to government mandates during the pandemic. These included businesses in the leisure and hospitality, restaurant, retail, and personal-services industries.
Top Safety Concerns for Hospitality, Restaurant, and Personal-Services Workers
According to the American Hotel & Lodging Association, the leisure and hospitality industry lost 3.1 million jobs during the pandemic. Many of those employees have not returned to work for various reasons. Many restaurants and personal services companies are also struggling to recover revenues lost so they can continue to keep their doors open.
Employee shortages place a heavy burden on existing employees, who often work overtime and additional shifts, which can lead to job-related fatigue and burnout. Businesses in these industries are typically public-facing, so employees continue to risk exposure to COVID-19, particularly if they have not been vaccinated. Perhaps most concerning are the risks employees face when confronted by customers who refuse to follow preventive measures that may still be required by their employers, such as facemasks, even though local governments have lifted those restrictions.

leisure and hospitality jobs lost during the pandemic
Safety Recommendations for Hospitality, Restaurant, and Personal-Services Workers
If you manage or own a business that provides recreational goods and services, consider the following as you reassess your workplace safety plan:
Create onboarding programs for new employees and ongoing training programs for all employees to help them navigate safety and customer-service challenges they may encounter on the job.
Determine which pandemic-related safety protocols you plan to adopt permanently to protect your employees, and then update your employee handbook to reflect those changes.
Working with customers can be stressful, so educate your employees about available mental health and wellness resources and encourage them to seek help when they feel overwhelmed.
Review the CDC's industry-specific safety recommendations for additional guidance on how your business can protect employees and customers. Make sure you comply with the latest local and state health safety laws, rules, and regulations.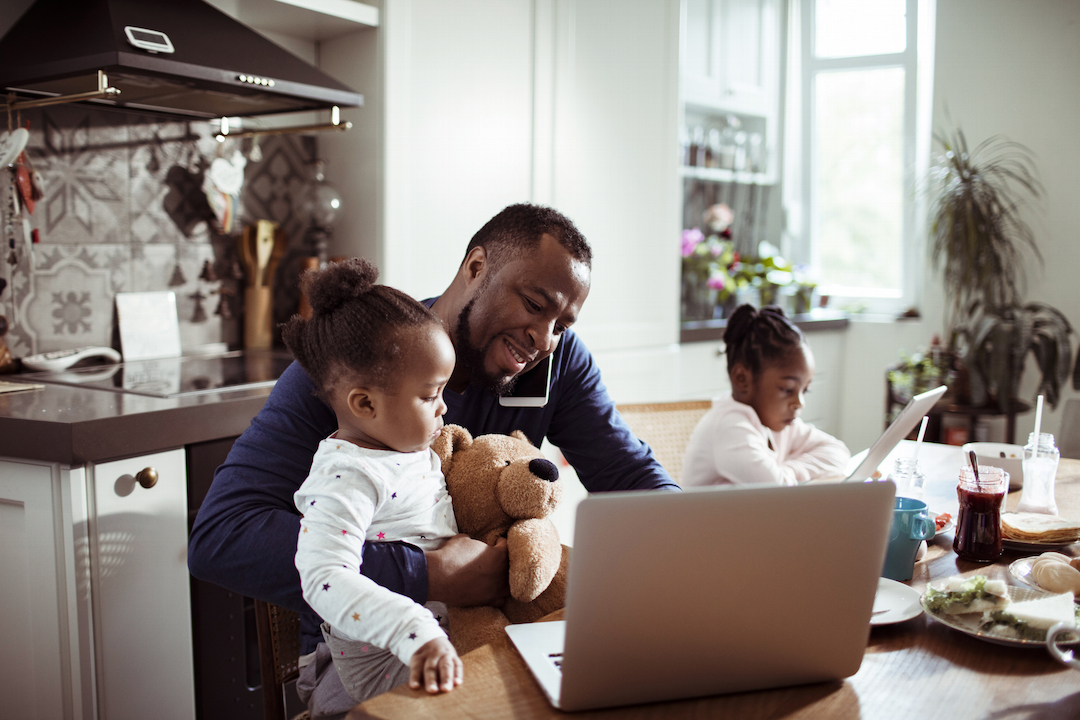 Lessons Learned: Office Workers Could Benefit from Wellness Programs
Office-based employees who worked remotely during the pandemic did not face the same work-related stressors as frontline and essential workers, but they did face challenges, nonetheless. Because they were primarily home-based, many workers juggled added job duties on top of multiple responsibilities in the home such as teaching children who were learning virtually, caring for family members who were ill but not hospital-bound, and performing additional household chores.
Top Safety Concerns for Office-Based Workers
Office-based workers who worked remotely during the pandemic often blurred the lines between work and home, which contributed to an upswing in reports of overeating, anxiety, depression, and substance use in the past year. If left unchecked, these factors could negatively affect your employees' physical and mental health and your business' bottom line. Employees returning to the office are also concerned about their employer's commitment to maintaining a clean and healthy environment during and beyond the pandemic's last days.
Safety Recommendations for Office-Based Businesses
If you manage or own an office-based business, consider the following as you reassess your workplace safety plan:
Launch a wellness initiative that educates your employees about benefits and resources available to them, including employee assistance programs (EAPs), mental health programs, stress-management courses, online exercise class memberships, and employee support groups.
Provide employees mental health wellness days and encourage them to use their available vacation days.
Communicate clearly to employees and supervisors your plans to maintain a clean and hygienic workplace.
Review the CDC's return-to-work guidelines.
As the pandemic wanes, your employees are likely to be more in tune with their physical and mental health than ever before. Use this opportunity to gather their feedback. Combined with industry lessons learned, make improvements to your workplace safety plan. If you need assistance, the experts at G&A Partners can help you design a tailored workplace safety program.
About Us
G&A Partners is a leading professional employer organization that offers world-class HR services and a team of experts who can help you navigate employment issues, safety initiatives, and more—during (and after) the pandemic. To learn more, schedule a consultation with one of our knowledgeable business advisors.