Save Time & Frustration by Taking Benefits Enrollment Online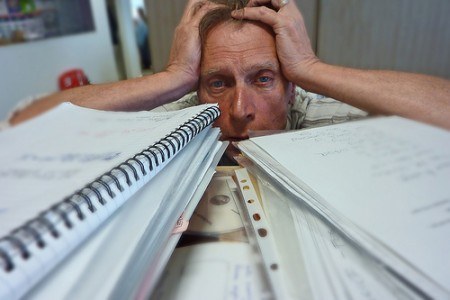 For many human resources professionals, just hearing the term "open enrollment period" is enough to give them a headache or send chills down their back. For a few weeks each year, the HR department grinds to a halt in order to help employees enroll or re-enroll in the company's many benefits programs. And the open enrollment period isn't the only time HR professionals are spending time on benefits enrollment. Every time a new employee is hired or experiences a qualifying life event (gets married, has a baby, etc.), the whole process starts again.
So what's the solution? If benefits enrollment and processing is taking up so much time, how can business owners and managers help alleviate this burden? Like so many problems these days, the solution is new technology.
Switching from a paper-based benefits enrollment process to an online enrollment process comes with a wide array of advantages. Not only does an online enrollment process save time, but it also gives employees the time and independence to make their own elections, and helps reduce costly mistakes and errors.
Save Time
After setting up company-wide trainings, individual meetings, sending out reminder emails and then painstakingly entering each employee's benefit elections, there's not enough time in the day for the HR team to do anything else. An online benefits enrollment system helps reduce the time spent on each employee's enrollment process. Employees make their own elections by logging into the system, and that information is sent directly to the benefit vendor for processing. And the online system can even send customizable electronic reports to benefits administrators that allow them to track their employees' benefit status and elections.
Employee Empowerment
With a tradition benefits enrollment period, employees need to meet one-on-one with the benefits administrator or member of the HR team in order to make their benefits elections. Beyond the time that goes in to scheduling one, face-to-face meetings cut in to the time an employee spends performing their job duties. Moving to an online system, however, gives employees the opportunity to peruse their options at a time that is convenient for them, as opposed to a time that disrupts their workday. An online system can also display the employee-specific costs with each option, and help employees calculate exactly how much each plan will cost them each pay period. In addition, online enrollment systems come with employee communication tools like web links, FAQ sheets, additional documents and even a glossary. This makes the information accessible for all everyone, and allows each employee to make an informed decision based on his or her individual needs.
Avoid Mistakes
As any HR professional would tell you, it's all too easy to make a mistake when you've been entering benefit elections for hours. An online benefits enrollment system is designed to be intelligent and follow all applicable rules, greatly reducing the mistakes made due to simple "human error." And because employees have plenty of time to review their benefit choices and elections, and even make changes if necessary, mistakes are minimal.
If you haven't taken your benefits enrollment online yet, this is one bandwagon you need to jump on. Online enrollment can save time, empowers employees to understand their benefits program, and can help benefits administrators avoid costly mistakes.
Are you ready to go digital with online benefits enrollment? G&A Partners can help. G&A Partners is a leading professional employer organization (PEO) and human resources outsourcing (HRO) service provider. Schedule a free business consultation with one of our business advisors to find out how G&A can help your business grow by taking on all, or some, of your administrative HR burdens.