As a business owner, you're no stranger to change. In fact, navigating the many ups and downs of a global pandemic filled with consecutive years of change and challenges has likely made you a master at "rolling with the flow." But even with excellent rebound skills, it's easy to feel overwhelmed.
At this time last year, many organizations looked forward to a return to business as usual and a robust economic recovery. Business did boom for many in 2021. However, new obstacles emerged during the pandemic's second year. One that affected companies of all sizes and industries was the significant shift in employee expectations, primarily triggered by the COVID-19 pandemic. Today, many of America's workers are reassessing their priorities and choice of employment. They have collectively drawn a line in the sand regarding what they need and expect from employers.
Millions of workers quit their jobs in 2021—putting tremendous pressure on companies that have borne the brunt of what is now referred to as "The Great Resignation." As business owners patiently wait for the labor market to "right" itself, it's become clear that this extended employment crisis has and will continue to spur substantial workplace transformation.
So, how do you implement changes that will help you retain and attract good employees when you're struggling to keep up with daily business demands? How do you offer higher wages and better employee benefits while maintaining your company's profitability? How do you coach, train, and reward employees while you're struggling to fill job openings?
There's no magic potion that will protect your organization from employee turnover. But there is ample opportunity to demonstrate your long-term commitment to your workforce.

Following is an overview of how labor market uncertainty affects both employers and employees, and the steps you can take to create an environment that encourages empathy and loyalty and, in turn, workplace sustainability.
Ironic Recovery: Post-2020 Business Resurgence is Shook by Labor Shortage
Industries and businesses have been pivoting since the pandemic was announced in mid-March 2020 when the U.S. government declared a national emergency. From reinventing business models and adapting to remote work, to managing disruptions in supply chains and much more—it's been a struggle, to say the least. When businesses reopened—or recovered—many were impacted by the nation's dramatic increase in employee turnover and unexpected, sizeable labor shortage.
A Society for Human Resource Management (SHRM) survey of 1,200 employers illustrates these impacts, with findings that show:
Almost 90% said they were struggling to fill open positions
Approximately 73% said they see a decrease in applications for hard-to-fill positions
About half said they're seeing an increase in the number of applicants failing to reply to a request for an interview
Most find it challenging to fill hourly, entry-level, and mid-level nonmanagerial positions
Similarly, Fisher Phillips LLP's Flash Survey results indicate that most industries experienced moderate to severe difficulty finding and retaining workers in late 2021. Those industries include:
Hospitality: 98% (experienced moderate to severe difficulty)
Manufacturing: 93%
Health Care: 92%
Retail: 91%
Finance and Insurance: 91%
Automotive: 87%
Construction: 84%
Employers in the education and professional services industries reported only mild difficulty attracting and retaining employees.
"The results of this survey provide an eye-opening glimpse into the tenuous situation that the nation's employers find themselves in, many nervous about whether 2022 will bring about a much-needed rebound toward normalcy—or whether an Omicron-driven descent [will bring them] further into the workforce shortage doldrums," reports Richard R. Meneghello and Emily N. Litzinger in the Fisher Phillips article, "FP Flash Survey Reveals: Half of Employers Face 'Severe' Workforce Shortage Crisis, But Family Care Solutions Could Be the Key to Recovery."
Employee turnover is a part of doing business. Still, high levels of employee turnover—and continued difficulty filling open positions—can significantly impact company culture, workplace productivity, customer-service quality, and business profitability, according to G&A Partners' Client Advocate Lucy Garcia.
"A high turnover rate can also hurt employee morale," she says. "Employees are overwhelmed because they are asked to do much more with less. As a result, they may become frustrated and feel unappreciated. And in our current climate, they may decide to leave your company to pursue other opportunities rather than stay."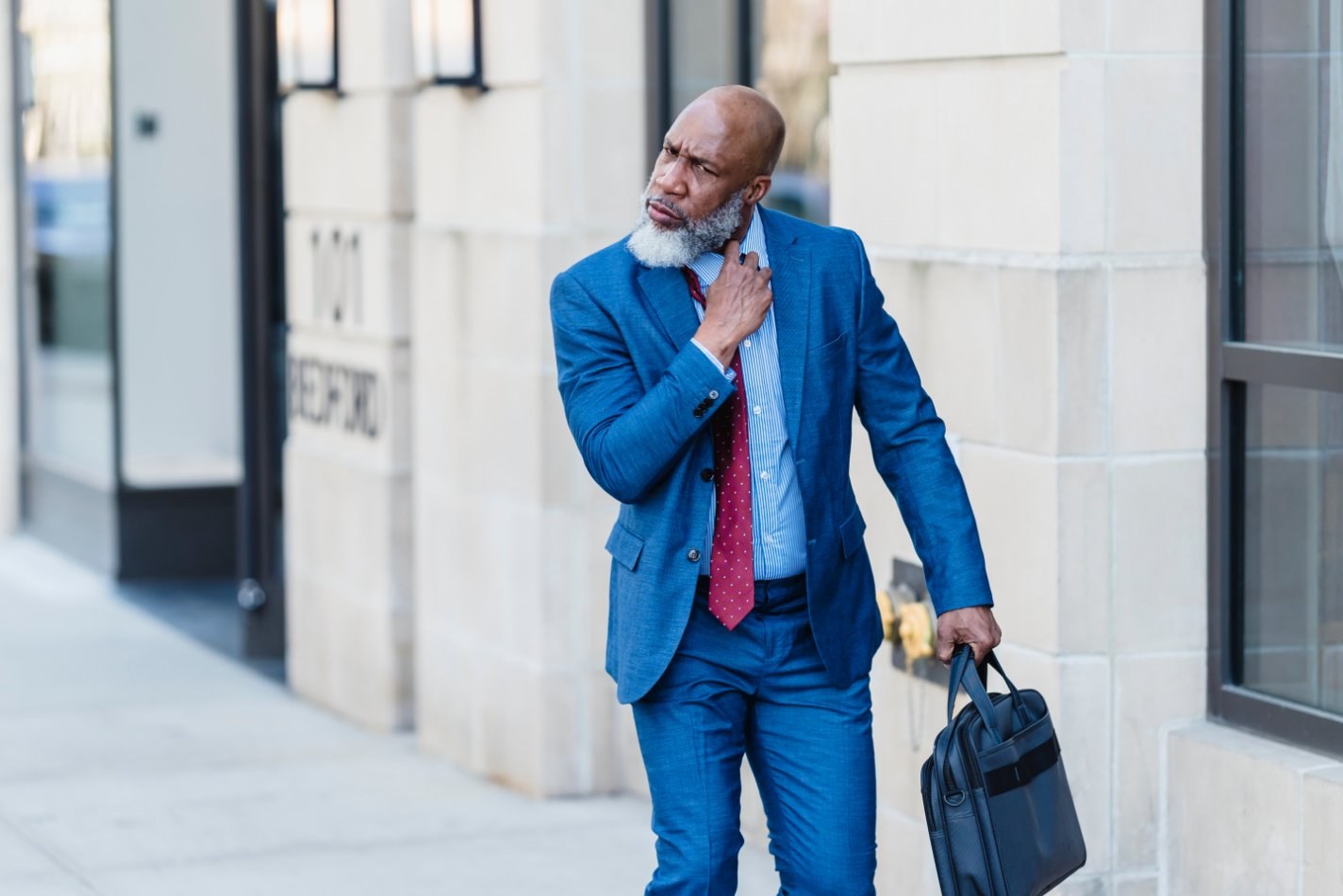 Seeking Insight: What Workers Want and Why They Might Leave If They Don't Get It

Employers acknowledge several reasons for the high number of resignations, which topped 34 million workers in the first 10 months of 2021. Many believe employees primarily leave for better pay and benefits or because they had access to expanded COVID-19 relief unemployment benefits (until September 2021). They are only partially correct.
Employee insights paint a different picture, indicating a disconnect in the present-day employee/employer relationship. To find out why employees are quitting in large numbers—and to dispel myths and misinformation—it's essential to go to the source and review the results of recent employee surveys.
The search for work flexibility, job security, additional time off, and a better company culture were top reasons people said they were looking for new employment in Bankrate's August 2021 Job Seeker Survey, which polled more than 2,500 employees and job-seekers. Survey participants did not cite the availability of COVID-19 unemployment benefits as a reason for quitting. And only 11% of 1,000 unemployed Americans polled by SHRM in 2021 said the expanded unemployment benefits factored into their search for a new job.

Pandemic-inspired changes, including the ability to work remotely and/or from home, have transformed mindsets and expectations for many workers."
— Mark Hamrick, Bankrate senior economic analyst and Washington bureau chief
"After spending the last year or more stuck in their homes, a good number of American workers now expect to be on the move, searching for new employment," says Mark Hamrick, Bankrate senior economic analyst and Washington bureau chief. "Pandemic-inspired changes, including the ability to work remotely and/or from home, have transformed mindsets and expectations for many workers."
American workers are also suffering from increased job stress and burnout. As a result, they are looking to their employers to offer various types of assistance and relief—additional time off, mental health and wellness benefits, empathetic leadership, and more. Employees who don't get those things from the companies they work for will potentially look for it somewhere else.
As an employer, you can't eradicate employee turnover or single-handedly take on the complicated issues that underlie this nationwide workforce movement. But you can focus on improving your company's workplace conditions and turnover rate.
The key to keeping your employees from quitting may be more straightforward—and less expensive—than you think. Find out what they value and what they need from you and join forces to develop solutions that work for your workforce and your business.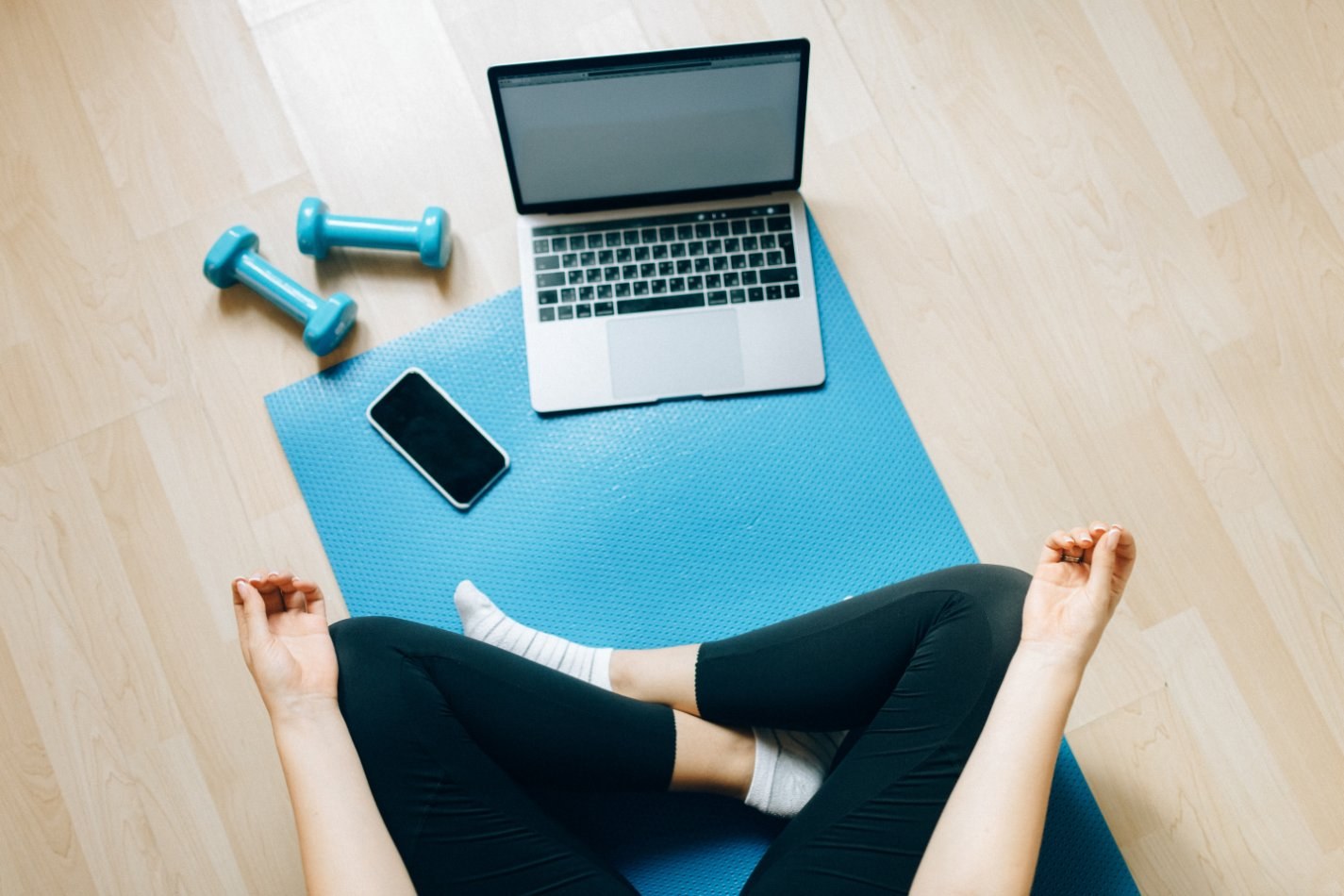 Businesses Are Doing Little Things to Make a Big Difference
News of widespread worker quit rates is hard to ignore when it dominates news feeds and trends on Twitter. However, amidst the headlines are examples of companies working diligently to communicate with their employees, understand their changing expectations, and experiment with programs, policies, and practices that meet their needs and help improve hiring and retention rates.
Here are two examples of employers taking bold and proactive steps to meet employees where they are in the changing workplace:
Mr. Cooper Adopts a Home-centric Work Model

Mortgage company Mr. Cooper took the bold step of transitioning from an office-based workplace to a home-centric model during the pandemic. Under this new model, employees regularly work from home but intentionally schedule time in the office for onsite training, collaboration, special projects, and celebrations.
"We started seeing our productivity measures really increase and [have been] getting great feedback from our teams, and it became very clear that home-centric was the right approach for us," says Angela Greenfeather, Mr. Cooper's executive vice president and chief human resources officer in Human Resource Executive's "Heard of a 'home-centric' workforce? Why it's working for one company" by Jen Colletta. "Our Great Place to Work survey showed year over year the importance of fairness, credibility and respect [to employees], and that's how we moved through the pandemic—prioritizing the health and wellbeing of every team member."
The company had a strong culture going into the pandemic, and they continued to connect with employees about what was and was not working, and what adjustments were needed to improve employee morale, strengthen remote teams, and maintain productivity—which remained at high levels, say Greenfeather.
They sought employee feedback through listening sessions, pulse surveys, and the annual Great Place to Work survey. Employees participated in discussions to establish team norms. Topics included:
Remote meeting etiquette
Core working hours
In-person collaboration schedules
Time off
Training and technology needs
Wellbeing initiatives, which were already in place, focused on wellness challenges, promoting exercise and activity, and having conversations around mindfulness and burnout.
G&A Partners Prioritizes the Wellbeing of Employees, Clients
In 2021, the Utah Worksite Wellness Council (UWWC) recognized G&A Partners for exemplary work in worksite wellness and its commitment to improving employees' health and wellbeing.
The UWWC's Platinum Award was given to G&A for efforts to forge new ground by linking health promotion objectives to business outcomes through results-oriented worksite wellness programming.
The firm's Evolve™ wellness program encourages healthy lifestyle practices through employee competitions, initiatives, and educational tools for G&A employees and its more than 55,000 client worksite employees.
"We have had to get creative this year when it comes to maintaining our healthy culture while most of our employees work remotely," said Michelle Mikesell, vice president of Corporate Human Resources for G&A Partners. "Our Employee Experience Council hosts weekly yoga, high-intensity interval training (HIIT), and Zumba sessions via Zoom to ensure our employees take some time to get moving and engage with their colleagues. We also provided employees with an extra eight hours in paid time off to take as a 'wellness day' as a thank you and acknowledgment that despite the global COVID-19 pandemic and various natural disasters they've had to overcome in recent years, they never missed a single payroll."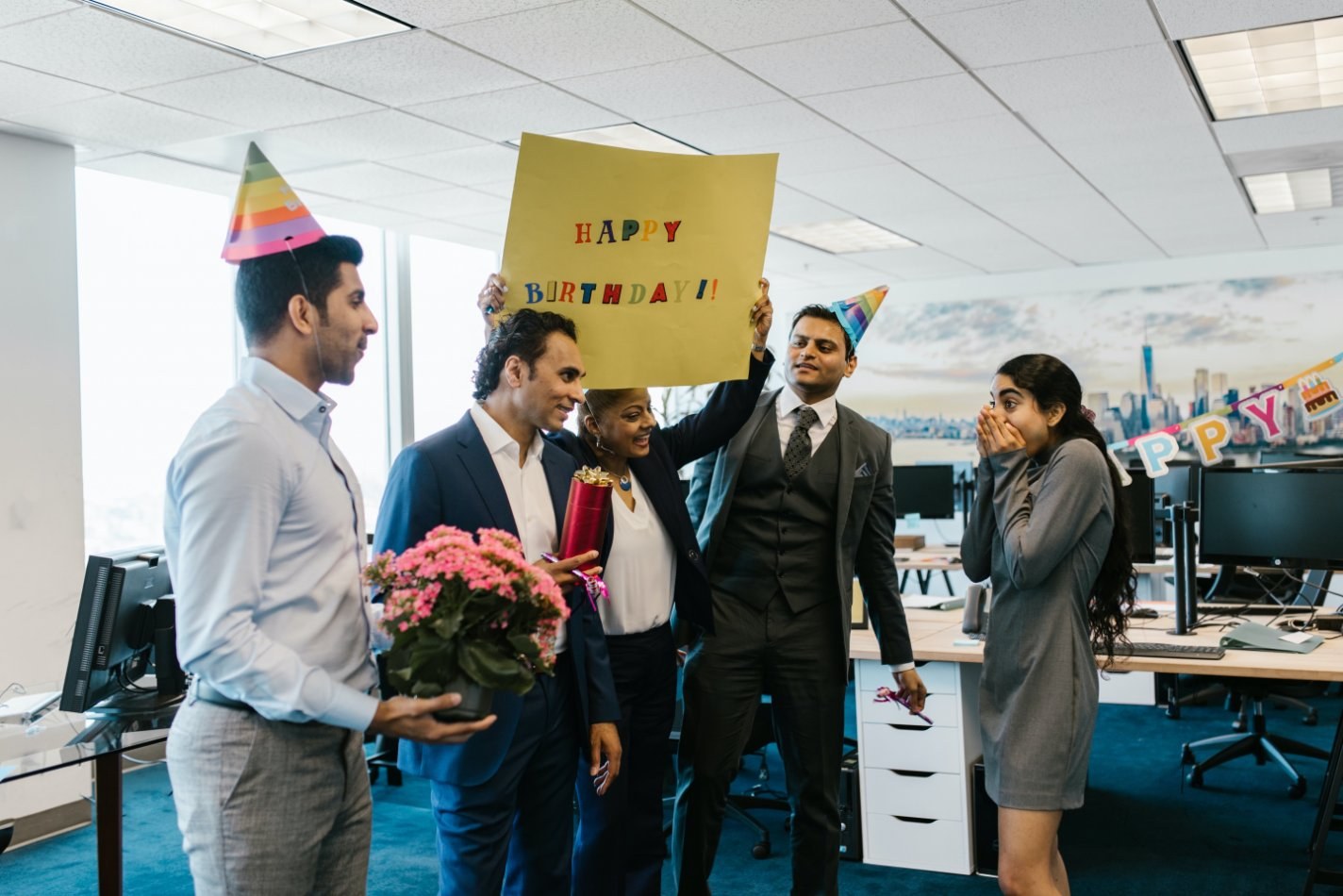 One Big Thing (and 21 Little Things) You Can Do to Exceed Employee Expectations
If you're working overtime trying to figure out how to increase employee morale, decrease burnout, maintain productivity, and demonstrate support for employees' physical and mental health and wellbeing, you are not alone.
But you don't always have to make grand gestures. It's the little things you do that often inspire and motivate employees on a day-to-day basis.
We've compiled a list of practices that companies throughout the U.S. adopted before and during the pandemic to boost employee satisfaction, inspire loyalty and boost camaraderie—all of which can positively impact your recruiting and retention efforts. Some require monetary investment, but most are low-cost and easy to implement.
THE BIG THING: Trust Your Employees
The featured recommendation in our list—and what might be the most important thing you can do—is to demonstrate through your words and actions that you trust your employees.
Build your company culture on a foundation of employee trust, and you will reap the rewards. Debbie Lovich, managing director and senior partner for Boston Consulting Group stresses the importance of trust in her TED Talk, "3 Tips for Leaders to Get the Future of Work Right." Here is an excerpt:
"I have to tell you something amazing happened to work during the tragedy of COVID-19, especially those first weeks and months. If you remember, all the low-value work disappeared. It didn't matter what your job technically was. People just worked together across silos and even companies to get stuff done wherever, whenever, however it was needed. Leaders simply had to trust their people. They didn't have time for endless steering committees or death by PowerPoint. We just needed to trust people to deliver, and they did."
21 Ways to Support, Empower and Recognize Your Employees
1. Offer competitive compensation packages that include fair base pay or hourly wages, holiday and vacation pay, medical insurance, ancillary benefits (dental, vision, life insurance, disability insurance), and retirement or pension contributions.
2. Publicly thank employees who have gone above and beyond at a company meeting or in an email blast.
3. Develop a flexible scheduling or hybrid work plan that works for your business. Develop clear guidelines and distinct employee experiences for those who work remotely, in the office, or a mix of both.
4. Offer employees positive feedback and let them know that their work is appreciated.
5. Survey your employees often about what they feel is—and is not—working in your organization and ask them to provide ideas and suggested improvements. Your employees want to be heard, and surveys give them the chance to share concerns, ideas, and feedback about your company's processes and culture. Just as important? Act on the information and follow up to let employees know what resulted from their input.
6. Communicate proactively and frequently. Keep employees in the loop about what's happening in your organization.
7. Give bonuses, gift cards, extra comp days, or paid time off (PTO) to thank employees for a job well done.
8. Pay employees their hourly rate for a 40-hour workweek even if they don't work 40 hours every week. It demonstrates trust and that you are more committed to the quality of their work than how much time they spend doing it.
9. Schedule regular coaching sessions with each employee. In those sessions, ask open-ended questions to get the conversation going, practice active listening, and ask what your employee needs from you and the company to grow and thrive in their position.
10. Train managers to be empathetic leaders who give employees their full attention in conversations and meetings, acknowledge employees' emotions, demonstrate compassion, and proactively learn about each team members' needs and goals.
11. Recognize and respect employees' lives outside of the office and support measures that help create a healthy work-life balance for your team.
12. Celebrate work anniversaries. This shows that you care about the time your employees have devoted to your organization.
13. Pay for employees' parking or public transportation costs and give gas gift cards to those who commute by car.
14. Show your support for customer-facing employees by intervening in abusive or high-stress situations. Set strict limits and when customers cross the line, calmly ask that they remove themselves from your premises.
15. Throw a party "just because" – it breaks up the work week and creates time for team members to mix and mingle in a relaxed and fun atmosphere.
16. Offer on-site childcare or subsidies for childcare, or partner with various agencies to offer employees pre-screened childcare providers or nanny-share opportunities. Provide paid family leave, if financially feasible.
17. Create a forum for leaders and employees to come together, share ideas, and support each other's efforts.
18. Implement traditional, reverse, and cross-generational mentorship programs.
19. Learn about your employees' career goals and determine what steps are needed to get them there. Provide access to paid professional development and training opportunities, including online or in-person courses and conferences.
20. Host department or company events in-person and virtual, including lunch-and-learns, happy hours, retreats, fitness outings, volunteer days, and formal events.
21. Explore new and creative ways to meet employee expectations. We are all navigating new territory, so experimenting is vital. Just be sure to collect and analyze data—and adjust when and where needed—so that you are not operating in a vacuum.
G&A Partners offers access to HR experts with years of experience helping businesses develop their employees, improve their workplace cultures, implement new HR processes and procedures, and more. Schedule a consultation with one of our trusted business advisors to learn more.