3 Benefits Your Business will Enjoy by Hiring an HR Consultant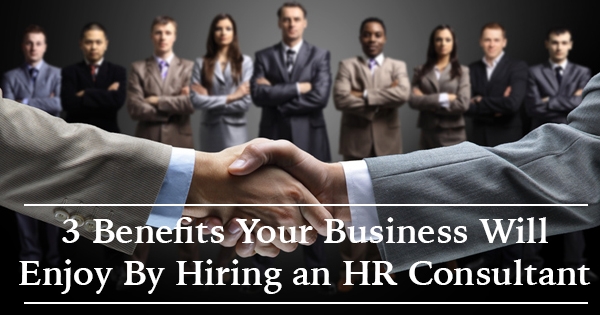 As a business owner, it is very easy to get overwhelmed and feel as if you have to be in charge of everything. Hiring a professional employer organization, or a PEO, is the best way to feel in control without having to focus on every little detail.
There are plenty of advantages that come when a business owner hires a PEO, including gaining access to an outside HR provider. HR firms can bring a lot of structure, order, and professionalism to your business, and here are some reasons why you should invest in this service today.
Provides recruiting services
One of the best benefits of a HR consultant is that they can help recruit talented, qualified people. Considering that a staggering $11 billion is lost every year simply because of employee turnover, it is crucial that employers invest wisely in the people they hire. Sometimes it can be hard to make wise hiring decisions as a business owner, and this is where a professional HR representative can come in.
Creates a customized training schedule
Oftentimes, we forget what it is like to be new on the job and the new employees may not get the training they deserve. An HR firm is able to create a tailored, in-house training service that can take the burden off of you as the business owner. What's even better is that HR consultants don't just focus on new employees, they are professionals in re-educating personnel who have been with the business for a long time.
Gives a fresh perspective
Think of it this way — it is all too easy for a business owner to be involved with the day-to-day operations of their business and not notice some things that need changing across the bigger picture. A human resources support service will be able to come in right away, take a look around your business, and offer an objective view on how you can evolve and change as a company. What's better is that many HR firms have a lot of experience and success stories to share, so you will be able to gain real insider information!
Hiring an HR consultant is the best way for your business to grow and succeed. If you are interested in learning more about the benefits of a HR consultant for your business, please do not hesitate to contact our professionals today.