4 Resume Lessons You Can Learn from the Yahoo Scandal
You may remember Yahoo CEO Scott Thompson, who lied on his resume and was later forced to resign after the scandal caused a media uproar.
So what can you, the average employee, learn from this high-profile story? Below are 4 simple resume lessons which could save your job and your integrity.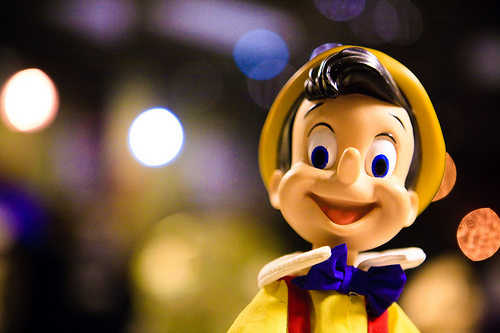 Don't Lie!

Unfortunately, "resume padding" seems to be on the rise, believed by some to be a result of the poor economy. According to FindLaw.com, eight percent of Americans admitted to embellishing their resumes and 27 percent lost their jobs when their lies were discovered.

Don't make the mistake of thinking that you are cleverer than the HR managers at your company. The have powerful resources at their disposal which they can (and will) use to verify the items on your resume. They can also run background checks, contact old employers, run a full Google search on your name, and examine your social media profiles.

Know the difference

Yes, the job market is extremely competitive- if you want that dream job, you will have to stand out against the competition. But there are ways to tailor your resume without adding lies. Specialize your credentials by elaborating on past experiences and describing how they have provided you with the skills to succeed in your next desired job. Tailoring your resume to the position you are applying for is a good strategy; lying on your resume will only get you into trouble.

The higher you go, the bigger the lie

The longevity of your career is dependent on your reputation. If you are applying for an executive level position, you must have your credentials up to date and valid. Scott Thompson was at the top of the corporate ladder as a Fortune 500 CEO; therefore he had farther to fall when he was exposed. Be mindful of this to ensure a successful career.

Take Action

If your resume needs a boost, there is only one solution – do something about it! It is never too late to learn and expand your knowledge. Your options are endless when it comes to gaining more experience. If your current resume isn't cutting it, find an honest way to spruce it up.

In the famous words of Mark Twain, "If you tell the truth, you don't have to remember anything."
For more information: //www.glassdoor.com/blog/4-resume-lessons-learned-yahoo-ceo-scandal/?utm_medium=twitter&utm_source=twitterfeed
Photo: //www.flickr.com/photos/kwl/2963765719/sizes/z/in/photostream/