600lb Man Alleges Discrimination after Being Fired for His Weight
A worker in Sealy, TX, has filed a lawsuit with the EEOC against BAE Systems, alleging that the company fired him in 2009 for being morbidly obese. Ronald Kratz II, who weighed 680 lbs at the time of his termination, insists that his weight did not interfere with his work at the defense contracting plant, which produces military vehicles.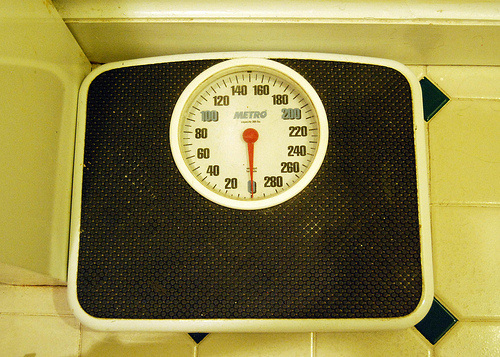 BAE, however, contended that because Kratz had difficulty walking from the parking lot to the building, he must also have difficulty walking around the plant. In the lawsuit, the company stated that Kratz had trouble bending, stooping, and kneeling, although Kratz stated that those tasks were beyond the scope of his job.
Kratz had previously received "very good" performance evaluations and had made only one request for an accommodation to do his job: he asked for a seatbelt extender for the forklift, but never received one. Kratz had been making $21 an hour to support his wife and three children, and has been trying to find a job ever since he was laid off. His unemployment benefits have run out, and his wife has been supporting the family for the past two years.
The EEOC is trying to recover lost wages and benefits for Kratz, as well as compensatory and punitive damages.
Employers may not realize that obesity is considered a disability under the Americans with Disabilities Act, or ADA. The act protects individuals who are morbidly obese where the obesity substantially limits major life activity.
An attorney in Houston for the EEOC, Jim Sacher, stated that he wanted to send a "strong message to employers that they cannot fire disabled employees based on perceptions and prejudice".
BAE said in a written statement that they will "will respond at the appropriate time and manner" to the allegations.
Sources:
EEO Laws & Obesity: www.ehow.com/about_6360736_eeo-laws-obesity.html#ixzz1a0ztqbVf
ABC News: abcnews.go.com/Business/government-sues-bae-systems-firing-600-lb-employee/story?id=14623887&page=2
Fox News: www.foxnews.com/us/2011/09/28/worker-allegedly-fired-for-being-overweight/