Employee Privacy a Concern as "Bring Your Own Device" Trend Emerges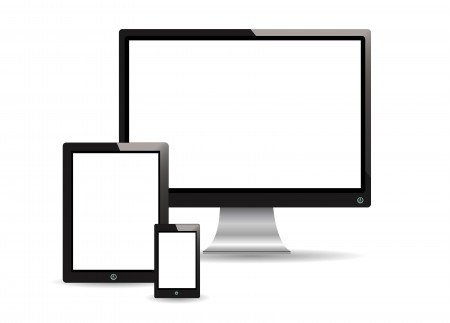 By now, most people are familiar with the many announcements Apple made in its iPhone 6 media event a few weeks ago. Attendees and viewers around the world watched with bated breath as Apple CEO Tim Cook unveiled two new iPhones (the iPhone 6 and the iPhone 6 Plus) as well as the Apple Watch. And while reactions to each of the new devices were mixed, perhaps the most unexpected, and ultimately controversial, revelation of the entire event occurred when Cook and U2 frontman Bono teamed up to announce that every iTunes user would automatically receive U2's new album, "Songs of Innocence," free of charge.
iTunes users who are fans of U2 were thrilled, but users who are decidedly less fond of the band were outraged that the entire album was downloaded into their iTunes libraries without their permission. Countless of these unhappy users took to social media to vent their frustrations, with some users claiming that Apple's "gift" had breached its own privacy policy. In response to the backlash, on Monday, September 15, Apple created an official page to help users delete the album from their accounts.
The Apple/U2 announcement and subsequent backlash got us thinking about workplace privacy concerns. What rights do employers have when it comes to monitoring employees' communication while at work?
While it may be common for employers to monitor employees' business communications and Internet activity on company-owned computers and networks, legal precedents regarding employee privacy rights and the mixing of work and personal communications on employer-issued devices have been confusing and are continuously evolving, adding a higher degree of uncertainty for employers in this area.
To further complicate the matter of employee privacy, as the Indianapolis Business Journal reported in August 2014, a new trend emerging in the workforce finds many employees using or even purchasing their own devices to use at work. This BYOD (bring your own device) trend muddies the waters even more: If an employee is using his or her own device to access company data (email, database, reports, etc.), what rights does the employer have to the information stored on that device? An employer may have a right to retrieve the company data and communications, but if they accidentally view personal data stored on the device without permission, are they invading the employee's privacy?
There is even less guidance from legislators or the courts regarding BYOD privacy concerns. As of now, the best thing employers can do to avoid potentially sticky situations is to create a technology policy that clearly regulates the use of both employer-owned and employee-owned devices to access company data, and ensure that employees are well aware of all policies.
Want to know more about creating human resources policies regarding employee privacy, safety, and more? G&A Partners' experienced team of HR professionals can help you avoid missteps and costly mistakes. We work with you to develop HR policies and tailor procedures to fit your company and promote your vision and values. Learn more.