How to Ease Employees' Worries and Fears during a Layoff or Furlough
Share critical resources to show you care
It's never easy for managers to deliver bad news. But having to layoff or furlough loyal, hardworking employees due to COVID-19 makes this already somber experience even harder.
When it's time to say goodbye, companies should consider putting together a list of resources for their outgoing employees. This is a highly stressful situation for the employees so it's important to be kind, communicate clearly, and answer their questions with patience. You don't want them to leave angry, confused or bitter, especially if they are getting furloughed and you are hoping they will come back.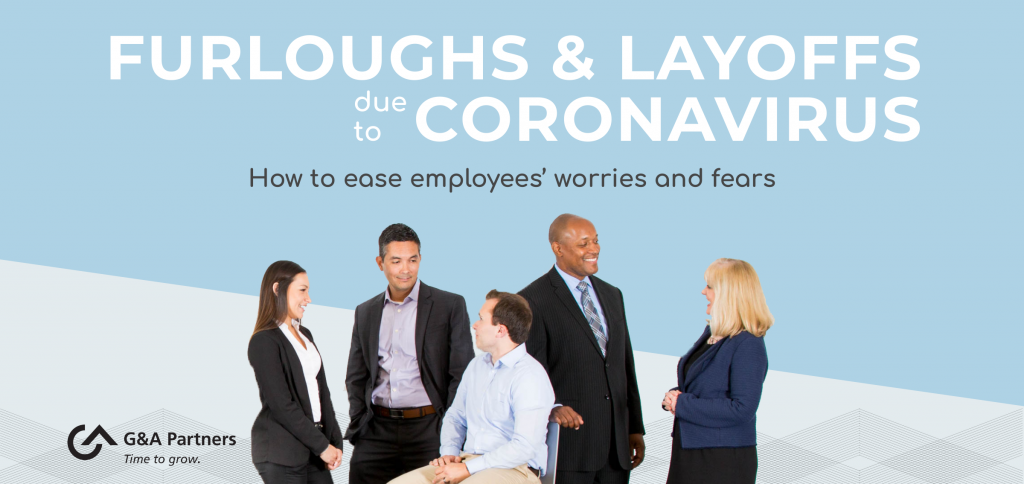 Good will goes a long way
A large international hospitality company had to furlough tens of thousands of its employees after several states and countries shut down and issued stay-at-home orders following an influx of coronavirus illnesses. Employees were understanding, but the process went much smoother because the company provided useful information to help its furloughed employees in the interim.
"I was fortunate to have my hotel already look into the Texas Workforce Solutions (TWC) information and instructions," one Texas-based employee said. "I used that as a guide along with a flyer with information from YourTexasBenefits.com.
"I chose not to look for another job because I calculated that I would be able to survive for the next two months in unemployment with the stimulus check."
File for unemployment right away
Employers should ensure that their laid-off and furloughed employees know to apply for unemployment benefits immediately after losing their jobs to begin receiving benefits sooner rather than later. There are millions of people filing for unemployment and wait times could last for weeks or months.
Tyme Powel, a New York TV production assistant, was laid off following the fallout in her state from COVID-19. She said she and several other people she knows are expecting long wait times for their unemployment to kick in.
"I did file right away for unemployment," she said. "The system told me to expect to wait three to six weeks to get approved."
In the April 4 Forbes article, "How to apply for unemployment due to coronavirus," author Zack Friedman shares useful information regarding unemployment benefits and the CARES Act. He recommends taking this time to review your financial situation and assessing how you can save money.
You can apply for unemployment online, by phone, or in person through your state. While benefit terms vary by state, most states will pay unemployment benefits for 26 weeks. Some states pay for fewer weeks—Idaho pays for 21 weeks, for example—and some states like Montana pay for more, 28 weeks in this case. Patience is key during the application process.
Additional aid is on the way
The Department of Labor is doing what it can to ease the financial burden on individuals affected by business cutbacks and shutdowns. It set up a website, CareerOneStop.org, with a compendium of resources for people unemployed due to the coronavirus. The CARES Act will help further by providing stimulus checks of up to $1,200 per person and $500 per child for millions of taxpayers.
The IRS has set up an Economic Impact Payments website with resources to help you find out whether you qualify for a stimulus check and to confirm whether your bank account is on file and your check has been sent. Non-filers, or those whose gross income was under $12,200, can use the site to enter their payment information into the system to ensure they get a stimulus check.
Friedman warns in his Forbes article, "Memo: Your stimulus check may not arrive until August," that some stimulus checks will be delayed if the IRS doesn't already have your information on file. Check the IRS site, ensure they have your direct deposit or home address information on file, and then hunker down—this is an unprecedented time and while relief is on the way, it's still a long road to recovery.