Keeping Your Employees Engaged Through The Holidays
During a "normal" holiday season, employee productivity can take a hit. But when you combine standard holiday distractions with a year of prolonged and intensified stress, it can result in an exhausted team and real employee engagement (and productivity) problems for your business.
So, what can you do to minimize the impact of this year's holiday slump? It starts with understanding why employees tend to disengage during the holidays. Susan Crowder was recently featured in an InnovatoinMap guest column to offer her insight on this topic.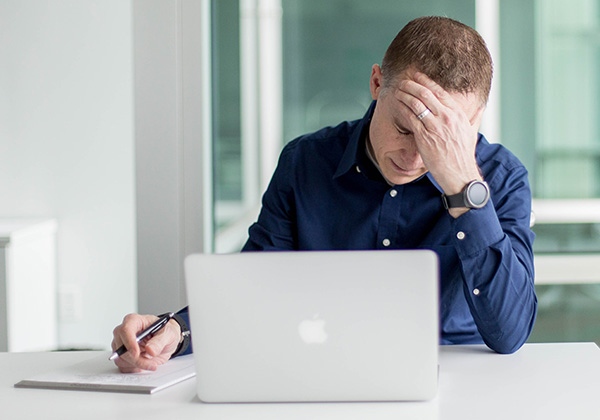 Reasons Your Employees Are Less Engaged Around the Holidays
While employee engagement is something to be focused on throughout the year, the holiday season can be a particularly challenging time—due to a growing list of things (outside of work) that are competing for your team's attention. Pre-pandemic, common distractions included holiday parties, upcoming travel plans, and the pressure to find the perfect gift for friends and loved ones.
This year, travel and large holiday gatherings will likely take a back seat to burnout, pressure to keep family safe, and a different kind of shopping stress (like factoring in delivery times), which could pull employees away from work commitments. But these seasonal (and hopefully once-in-a-lifetime) strains aren't the only culprits behind the engagement slump employers often experience this time of year.
Here are some of the less expected reasons employee engagement and productivity tends to dip during the holidays:
The business gets busier at year-end. While not every business is seasonal, the end of the year tends to be a busier time for many companies, especially for those whose fiscal year matches the calendar. For employees at these companies, the arrival of the holiday season can be an abrupt reminder that they only have a few days left to accomplish the year's goals, meet their annual quotas, or close out requests they've been meaning to get to throughout the year.
On top of concerns about COVID-19, we also have the arrival of flu season. When you combine cold and flu season with a very contagious coronavirus, you can be looking at sidelining even the most dedicated employee for days or even weeks. And, unlike vacations, employers have a much harder time planning for illness.
Wintry weather conditions. While snowstorms might not be a problem for every office, winter weather can cause major issues for those in colder climates, particularly when conditions make it hazardous for employees (who are working in the office) to make it in. Add weather delays on top of already strained supply chains, and Mother Nature can have a pretty significant impact on business.
End of the school session. For employees with children, this school year has been challenging, to say the least. Parents and children alike are worn out by the stresses of remote learning or concerns around keeping their kids safe and engaged in class. Everyone is looking forward to a break from it all. Working parents are looking forward to spending quality time with their family, and prior to time off from work, they may still need to make childcare arrangements during the workday, the cost of which can be particularly burdensome at the holidays.
How To Boost Employee Engagement During the Holidays
Even though the holidays can compound workplace stress, there are effective strategies you can put in place to minimize the impact of any holiday-related slumps in engagement:
Plan ahead. The single most important thing employers can do to prepare for the holiday season is to plan ahead. If you haven't already, make sure you have all PTO requests in. Forecasting for a lighter staff or arranging additional coverage and adjusting timelines for projects during the holidays can help you meet year-end objectives without intensifying the strain on your already stressed team.
Be flexible and understanding. We've all learned to be more flexible this year. During the holidays, your team has more on their minds than ever. It's important to try to be as accommodating as you can (within reason). Between potential illnesses, family responsibilities, and added financial burdens, employees will appreciate a little more flexibility and understanding during the holidays. Allowing employees to adjust their schedules or even work overtime to complete projects can build morale and have a positive impact on your bottom line. If you can't accommodate employees' requests, communicate early, and keep an open dialogue to help them understand why. Loyal employees want the company to succeed as much as you do.
Encourage employees to stay healthy. The well-being of your team is paramount. We've all come to understand that more than ever this year. Keeping any wellness programs in place (online or otherwise) can make a big difference. To help keep your staff healthy, happy, and productive during the holidays, you can:
Host a flu-shot clinic or encourage employees to get one from their healthcare provider
Keep strict safety measures in place to avoid COVID-19 transmission
Provide general tips and education about the importance of getting enough rest
Make sure common areas are cleaned thoroughly for those present in workplace facilities
Embrace the holiday spirit. While it may not be appropriate for every employer to focus on a specific holiday tradition, ignoring the holiday season isn't going to improve engagement. In fact, a little holiday cheer is exactly what most of us need this year. Even if your team is fully remote you can host intentional, inclusive activities to help employees decompress and encourage camaraderie and collaboration.
Show appreciation for your employees. A little extra employee appreciation or recognition is always needed and welcomed. Your team has worked through some very difficult times in 2020. Celebrate their successes with (if possible) an end-of-year bonus, a complimentary meal, a meaningful gift, or simply a kind email or handwritten note. The holiday season is a great opportunity to show your appreciation for all of your team's hard work. It can be a much-needed reset for what we all hope is a much-improved 2021.