The Center for Disease Control's (CDC) COVID Data Tracker shows a steep decline in the number of reported COVID-19 cases in the first half of 2021. This continued downward trend—and steady upward trend in COVID-19 vaccinations—is encouraging business owners (if they haven't already) to bring employees back into their company's physical location, or for those who remained onsite during the pandemic, to revisit safety guidelines and restrictions.
As a business owner, you may have established preventative measures during the early days of the pandemic to help slow the spread of the virus and protect your employees, including mandatory masks, hand sanitizer stations, and social distancing requirements, among others.

Moving forward, you may have questions about what pandemic-related safety protocols you should keep or add to your workplace safety plan and which measures are no longer needed.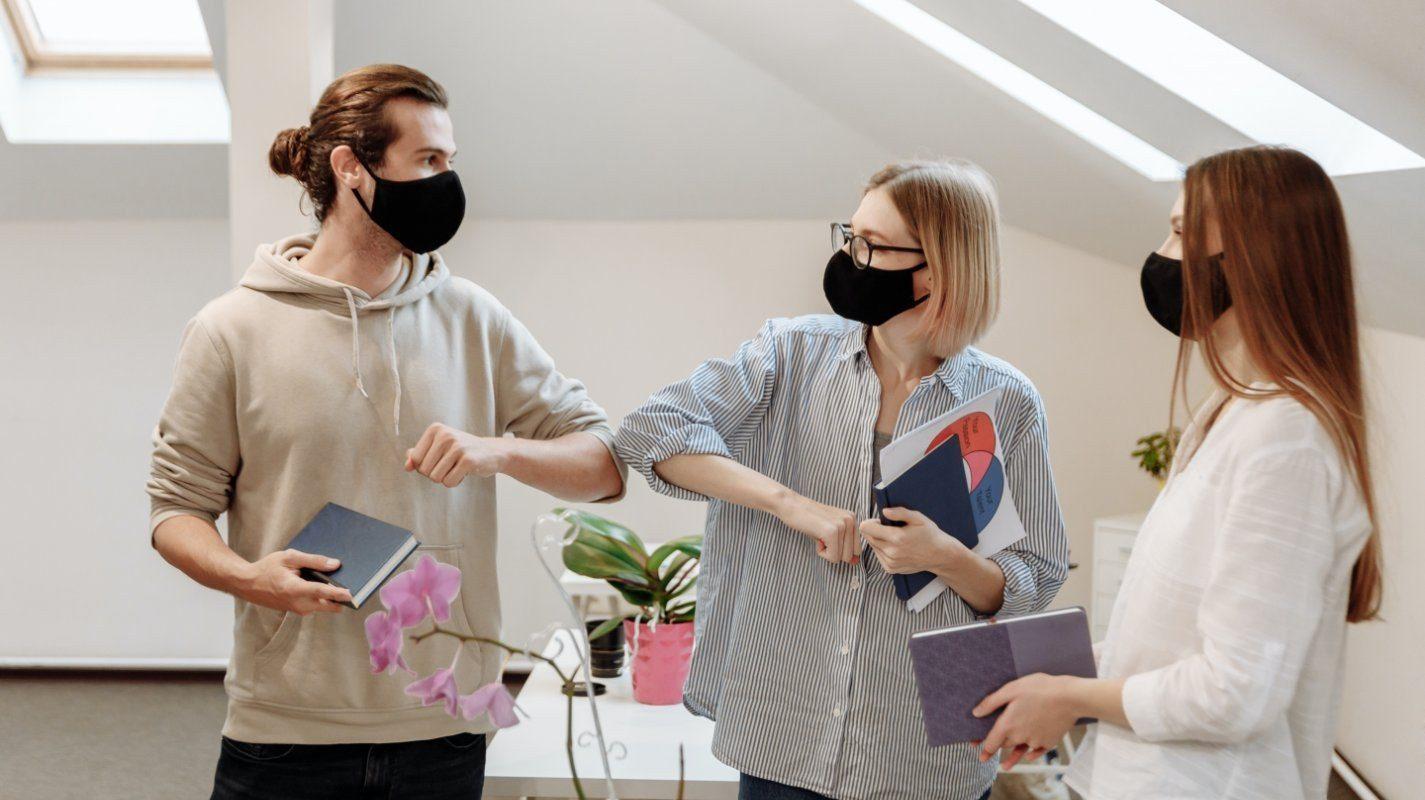 Survey Says: Employees Want to Return to a Safe, Clean Workplace
During the pandemic, many employees worked remotely, primarily due to businesses closing for health and safety concerns. This forced, work-from-home experiment was mainly a success, but 85% of workers surveyed in Eden Workplace's Return to Office Survey said they want to return to work in person—at least a few days a week. They look forward to socializing with co-workers, escaping the relative isolation of home offices, and having proper office tools and equipment at their disposal.
The survey also reports that 95% of employees who have or will return to in-person work expect their employers to provide COVID-related protection measures in the workplace.
"At this critical juncture, it is important to recognize that guidelines and best practices are still changing," according to the National Law Review's Best Practices for Returning to Work in a Vaccinated World: Getting Back to Business. "Regulatory agencies have issued protocols and guidance, and local, state, and federal governments have passed laws and issued executive orders to guide this process. Identifying and incorporating various safety precautions based on those recommendations may help protect employers and employees alike."
Employers that participated in The Littler® Annual Employer Survey Report (May 2021) say they have made—or are considering making—longer-term changes to their physical workplace locations because of COVID-19, including having fewer employees working on site at a time (67%) and redesigning the office layout to incorporate barriers between desks, expanding conference rooms, and so forth.
When creating or revising your business' Pandemic Workplace Recovery plan, consider guidelines from the Centers for Disease Control and Prevention (CDC) and Occupational Health and Safety Administration (OHSA), as well as your employees' recommendations.
of employers are considering having fewer employees working on site at a time
Let's Review: Your Business Pandemic Workplace Recovery Plan
At the beginning of 2021, G&A Partners released our HR Trends Guide & 2021 Toolkit. A key recommendation for businesses bringing employees back to work during the second year of the pandemic was to create a Pandemic Workplace Recovery plan (PWR), which is a guide for creating a workplace that nurtures and protects your team's mental and physical health and keeps them safe. Our team of HR experts believes that plan is more important than ever going into the second half of 2021.
Here are a few of the important steps included in the guide to help you create or update your PWR plan:
Establish PWR plan goals that align with business objectives, including the types of workplace options your company will offer in 2021 and beyond: all-virtual, all in-person, or a hybrid.
Develop strategies for virtual employees that ensure they have the information and resources they need to work remotely.
Conduct an internal assessment of your policies, protocols, and procedures to accommodate pandemic-related revisions and adaptations.
Create a PWR-related training program to help employees learn about new and revised policies, protocols, and procedures, whether they will work in-person, virtually, or a combination of both.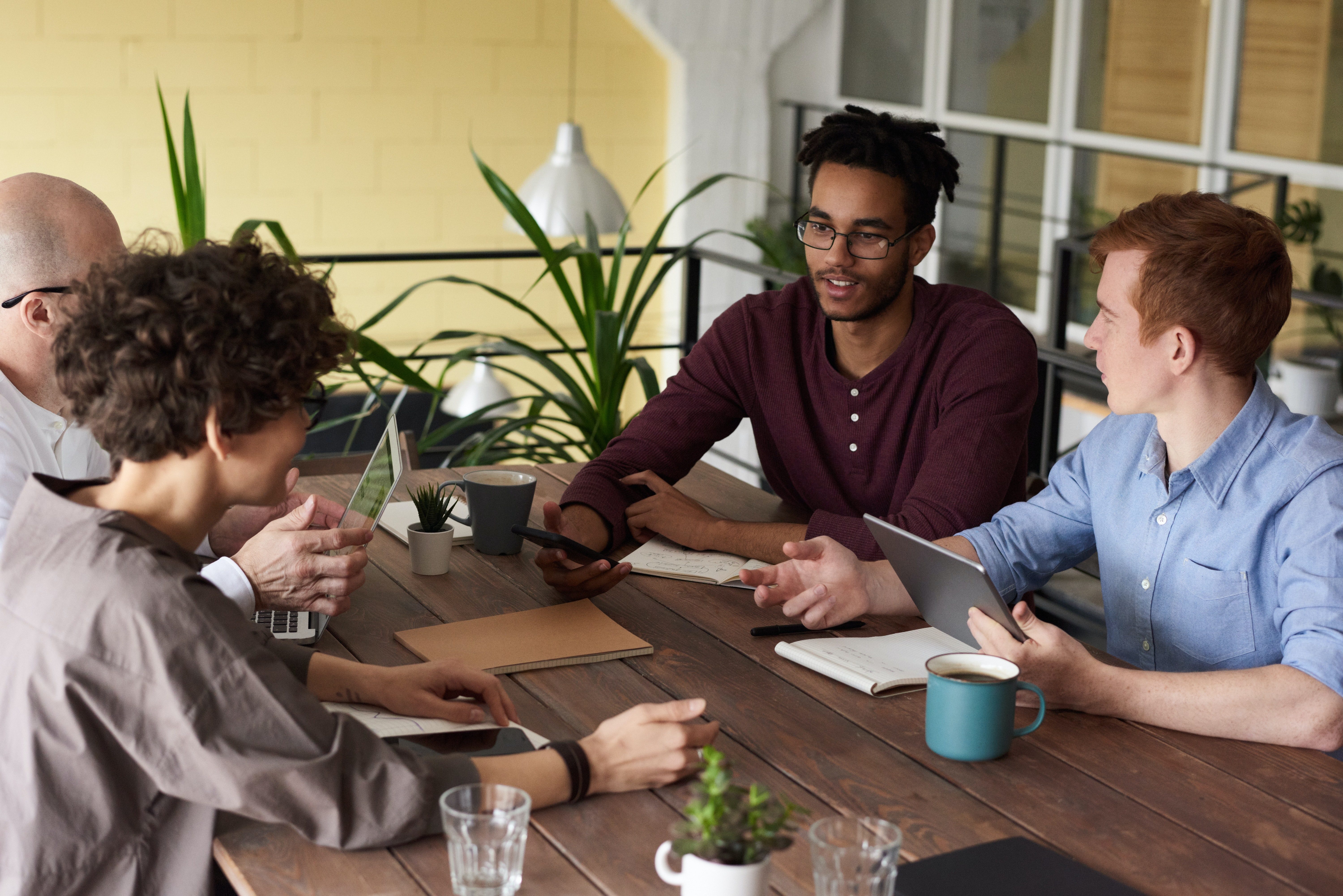 Best Practices: Engage Employees and Map Out a Safe, Healthy Path Forward
Reinforce the resilience you've built into your employer-employee partnership during the pandemic by seeking feedback from your team on how to ensure a safe and healthy workplace moving forward. For example, what temporary COVID-19-related protocols should be considered as permanent additions to your workplace safety plan? What practices, such as wearing masks indoors, should be phased out? And, based on lessons learned this past year, what other safety measures (COVID-19-related or not) should be implemented in your workplace?
Create and implement a PWR communications plan that details how your business will share information with employees, how you will receive feedback, and the resources that will be available to assist employees as the PWR plan rolls out. If and when you implement new health and safety protocols, remember to update your employee handbook to reflect COVID-19-related policies and programs. Provide copies to employees, communicate recorded changes, and provide relevant training so that your business's path forward is clear.
G&A's workplace safety experts can help you develop and implement safety protocols and policies that protect your employees and your business. With the proper tools, training, and preparation in place, you can emerge from the pandemic with additional tools in place to maintain a safe and healthy workplace, prevent workplace accidents, and combat employee safety fatigue.
About Us
G&A Partners is a leading professional employer organization (PEO) that offers world-class HR services and a team of experts who can help you navigate employment issues, safety initiatives, and more—during (and after) the pandemic. To learn more, schedule a consultation with one of our knowledgeable business advisors.