Planning the post-pandemic path forward for your organization
Update your processes and procedures to reflect key learnings from 2020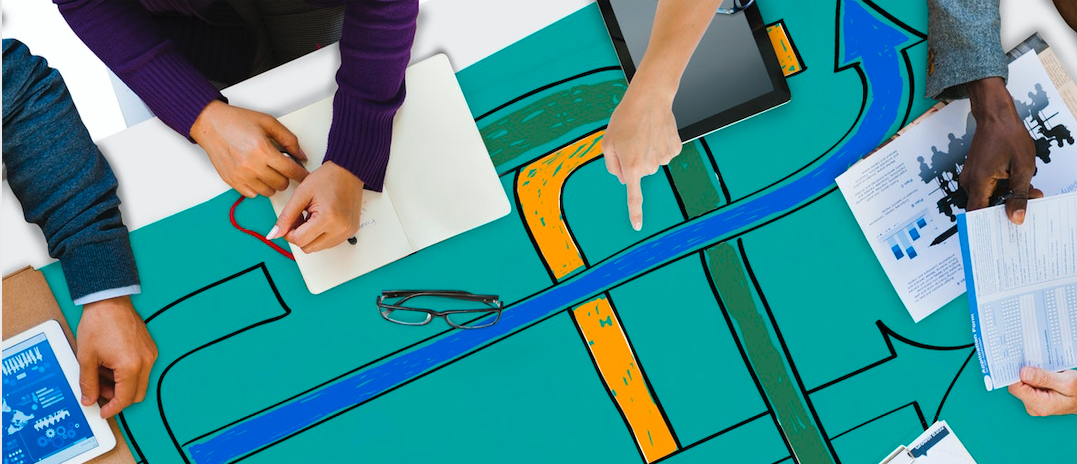 The new year is finally upon us, and I'm sure we can all agree—it's nice to see 2020 in our rearview mirrors. Although the clock striking midnight on January 1, 2021, didn't magically return us to the life we led pre-pandemic, the new year does bring with it a renewed sense of hope and cautious optimism.
For small and mid-sized businesses, the events of 2020 presented a number of unforeseen challenges. For most, it was a struggle to simply keep the doors open, but those same struggles also highlighted an ability to creatively problem solve and adapt. This resulted in improved efficiencies, the mass testing and adoption of new technologies, and a brand-new way of doing business.
As you navigate the early days of 2021, it's a good time to revisit existing company processes and procedures, identify and assess what needs to be added and/or revised, and ensure your customers and employees feel like they, too, have a stake in your vision for the future.
Seek employee and customer input as you update company policies and procedures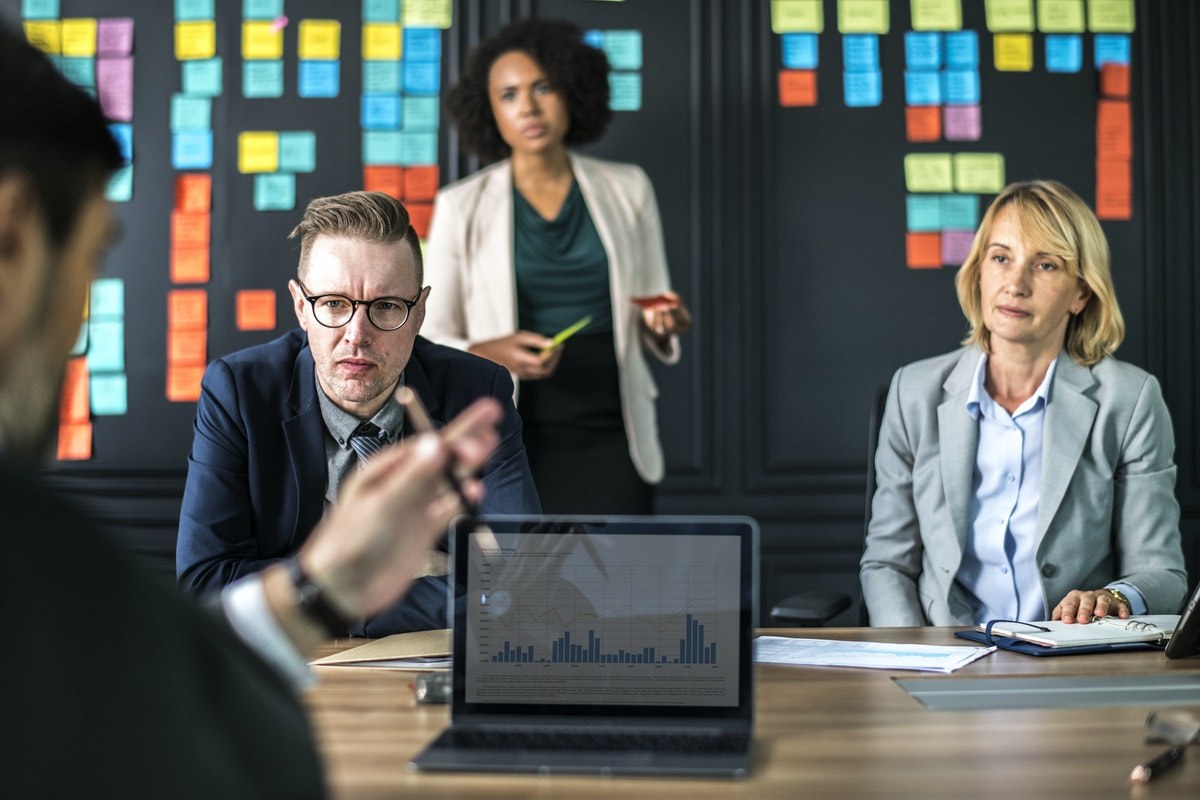 As you map out the best path forward for your organization, include employees and customers in that process. Input from inside and outside of your organization will provide you with invaluable information—helping you to make informed decisions, changes, and adjustments that set you up for success in the coming months and years.
Prior to the pandemic, for example, remote work was still more the exception than the rule. But as concern over the virus grew, lockdowns and a responsibility to keep team members safe and healthy had most employers making on-the-spot decisions, which included—where and when possible—allowing employees to work from home. Essential businesses also quickly adjusted schedules to keep skeleton crews onsite, to minimize the risk of exposure, and to meet social distancing recommendations.
As we inch our way closer to life after the pandemic, reverting back to your pre-pandemic business approach may not be the best move for your organization. Collecting honest feedback from your team is a critical step as you update processes and procedures that reflect our very different world.
"Many companies are committing to a hybrid model or a combination of an in-office/remote-work schedule, which will give employees more flexibility in their work schedules and an improved work-life balance," says Tina Rouse, an HR Advisor for G&A Partners. "Another positive aspect of a hybrid work environment is access to a global talent pool because the work location becomes less of a hiring factor. Some candidates can work remotely and not have to relocate and employers won't have high relocation costs."
To reflect consumer needs throughout the pandemic, some organizations also developed apps or partnered with delivery services to ensure a safe and convenient shopping experience for their customers.
"If you're going to be successful in business, you need to deliver value to your customers," writes business coach Bruce Eckfeldt, founder and CEO of Eckfeldt & Associates and Inc.com contributing writer of "Key Questions to Guide Your Post-Pandemic Plan."
"COVID-19 will change many businesses' and people's lives for a significant period of time," he says. "Understanding how these changes will re-shape your customer's needs, desires, and decision-making criteria will be key. Anticipating how you need to change your products and services, or create new ones, to deliver value will be key to your success."
Create or revise your business continuity plan (BCP)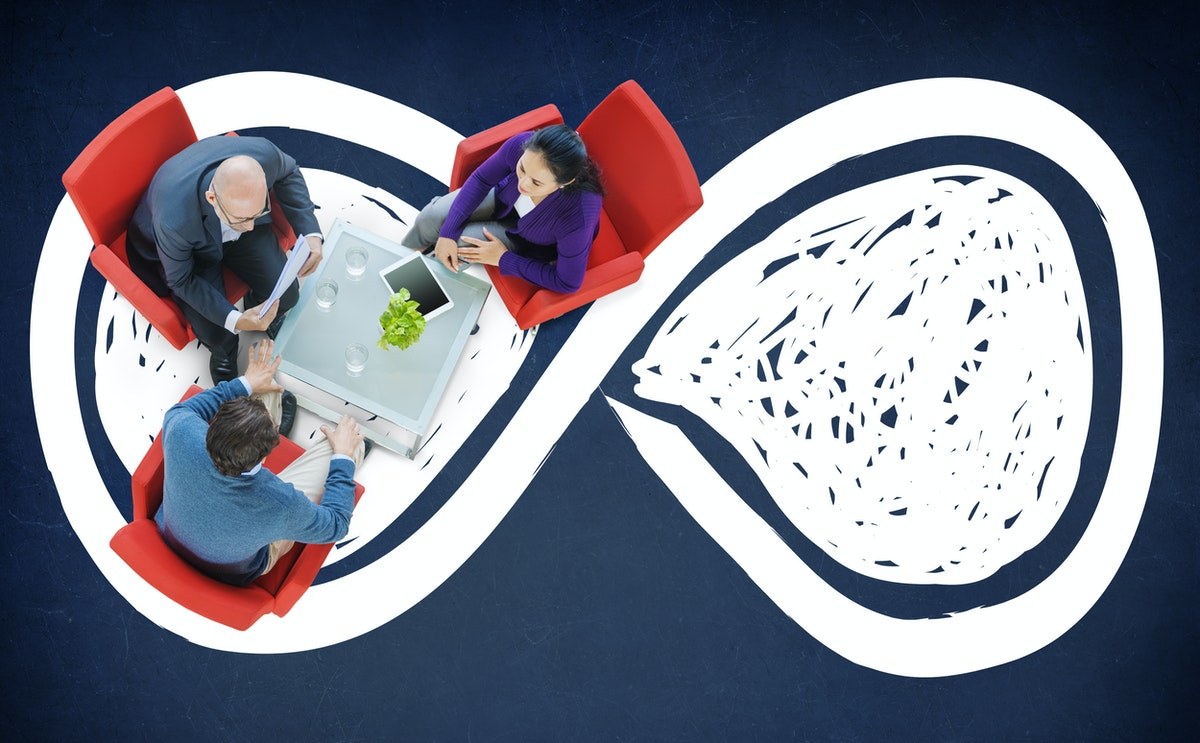 A BCP is a policy supported by senior management that helps ensure all necessary steps are taken to identify the impact of potential losses due to natural disasters and other emergencies—such as a global pandemic. Organizations use this plan to maintain viable recovery strategies and to supervise the continuity of operations through employee training efforts, BCP testing, and regular plan maintenance. Less than half of small businesses have a formal BCP in place, which can severely harm their employees and/or their profits if disaster strikes.
If you already have a BCP in place, it was likely tested throughout 2020. So, the question now is: Did it work as intended? If it did, great! If not, then now is a good time to re-evaluate and compare notes with your organization's leaders to determine what can be revised or improved moving forward.
Once again, communication with your organization's employees, clients, and stakeholders will be critical to providing you with the data you need to develop or refresh a plan that will help you weather any major events. And a solid BCP will serve as your organization's guide the next time your employees are scattered due to an emergency or a global pandemic—helping you to easily find team members and maintain an open line of communication. You may not be able to predict when the next disaster will strike, but you can be prepared with contingency plans that help you recover quickly, take care of your employees, and get back to work.
Implement post-pandemic policies that help you manage onsite and remote employees
In response to the COVID-19 pandemic, new paid-leave laws and emergency workplace health policies were enacted, and they required immediate compliance to ensure the safety and wellbeing of employees and the public. This flurry of new legislation wasn't confined to 2020. Some may have expired, but more was included in the latest stimulus package passed by Congress in late December and further measures are expected to be passed throughout 2021.
To remain open and in good standing with the law:
You must adhere to state and local guidance related to social distancing and other workplace safety measures.
You should conduct a risk assessment for your organization if you haven't already done so.
Keep onsite employees safe by continuing to modify your organization's offices and worksites so they are up to the latest standards recommended by the CDC and OSHA.
Ensure employees are trained on your latest health and safety policies and encourage good hygiene and healthy habits that will further protect them at work and at home.
If your organization has employees working remotely, Jill Blick, a senior learning solutions manager at Harvard Business Publishing Corporate Learning, recommends you consider the following when preparing a remote-work policy:
Determine what nonessential in-person jobs can be done remotely. Security guards, wait staff, ICU nurses and other essential workers will always have to work onsite, but any job where an employee is most often on their computer, the phone, or in meetings is a job that can be done remotely, she says. That includes the receptionist.
Decide the primary means for staying connected and build best-practice rules around those communication modes.
Ensure all remote employees have access to the files and data they need to do their jobs securely from their homes—whether on company hardware or while using personal computers and devices.
Discuss cybersecurity with your IT leaders and team to determine what policies and training will be required for the foreseeable future.
Adjust processes and procedures for managers of newly remote workforces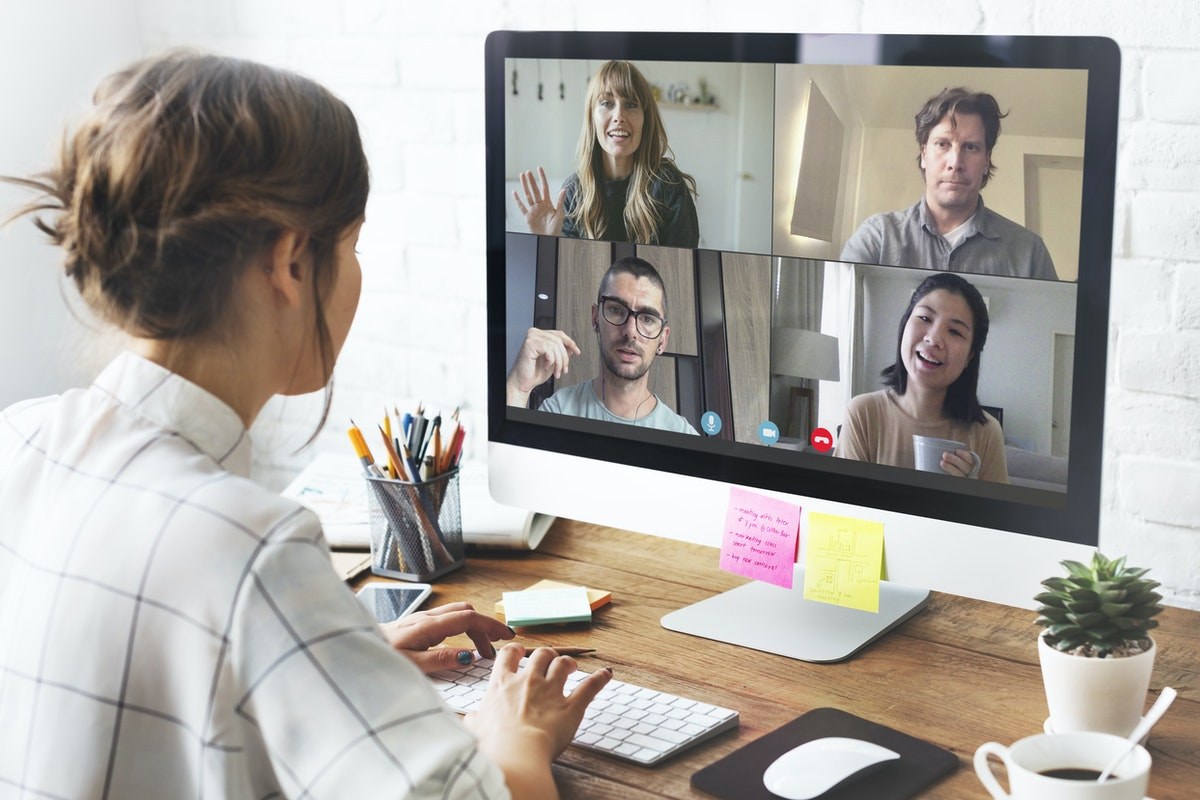 Managers accustomed to managing their employees in a face-to-face environment had to make many adjustments in the spring of 2020 as employees first began working remotely in large numbers.
For those businesses considering keeping a larger percentage of their employees remote, even after the COVID-19 threat has passed, Blick recommends that you review what has been working and what needs adjustments to determine best practices for managing your remote workforce going forward.
"When you have remote workers, it is incredibly important to evaluate them based on their work product, regardless of the hours they worked," says Anu Mannathikuzhiyil, an HR expert and Client Advocate for G&A Partners.
She recommends leaders focus on their employees' goals and deliverables and build a solid relationship with them based on mutual trust.
"Pay attention to what's going on, reach out to [your employees and] check in as often as possible so your employees can build that rapport with you," she says. "Communication is so incredibly key."
Your remote employees may require some additional sensitivity and care. Mannathikuzhiyil recommends conducting check-ins throughout the week—the more structured and consistent, the better.
"Stay incredibly organized," she says. "If you're going to have employees across the country and you aren't able to see them regularly face to face, you need to find a way to organize what projects they're working on, what their needs are, what your expectations for them are, and really focus on building that communication with [them]."
Update your employee handbook and reintroduce it to your team
Your handbook is one of the most important tools in your HR toolbox. It should establish a code of conduct and provide a comprehensive accounting of all of your organization's policies so that employees can reference them at any time.
If you've decided to update work-from-home policies and others, you'll need to record your new policies, along with any new health, safety, and data-security protocol in your employee handbook. The update should also reflect new legislation such as the LGBTQ+ protections passed in June 2020, and any new employee-leave requirements put in place during or post-pandemic that remain active.
Starr Harry, an HR expert and Client Advocate at G&A Partners, says a well-written handbook will spell out what your legal obligations are as an employer and your employees' rights. This document is your first line of defense and should help you resolve conflicts before they arise.
Far too often, employee handbooks are given to new employees and then quickly forgotten. But when created and used effectively, this can be a powerful tool in your management toolbox and a really useful reference for new and seasoned employees. For this to be the case, however, your employee handbook should be a living document—one that is regularly updated to reflect what has and has not worked in the past. It should evolve based on employee and management feedback, and stay up to date on new legislation, technologies, protocols, and more. In short, HR, along with other representatives throughout the organization, will need to regularly revisit the handbook to keep it updated and relevant.
Once updates are made, communicate the changes in policies and laws to your organization and ensure employees acknowledge that they understand their new responsibilities (as applicable) and know where to find their handbook for future reference. Your management team—including those in the C-suite, will need to lead by example and ensure all employee questions are answered and concerns are mitigated.
"Keep in mind that policies are typically worthless if they're not being followed," Harry says in her G&A Partners webinar titled "The Employee Handbook." "Make sure your policies are reflecting the company's practices."
Lean on your HR team to help guide your organization into a bright (and compliant) future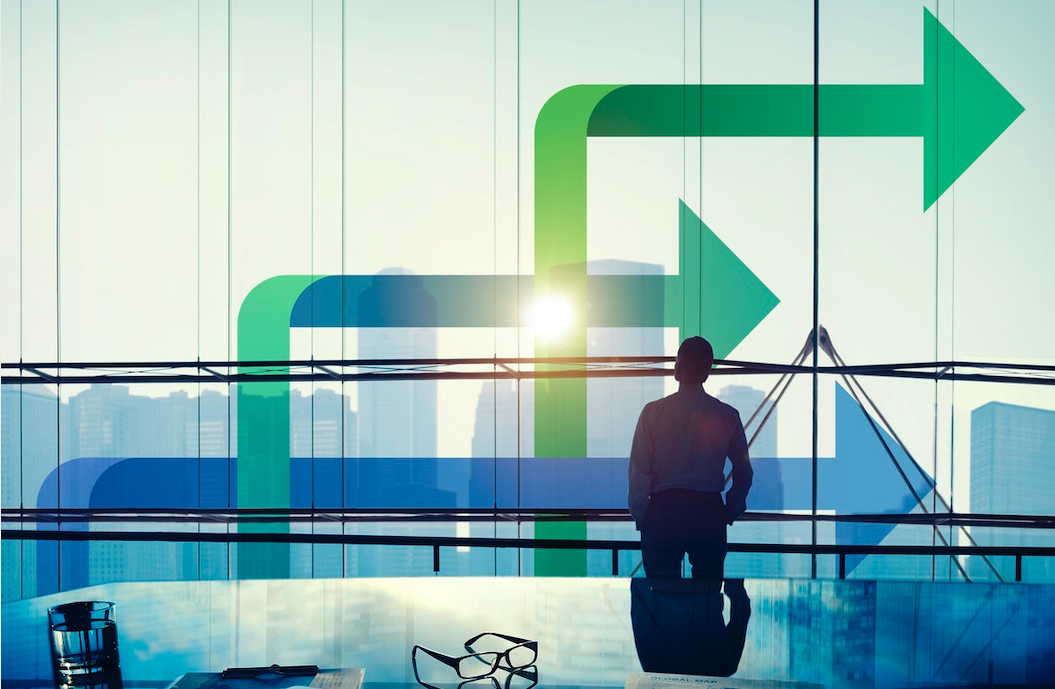 Your HR team can help you poll your employees, run focus groups, and remain on top of important compliance updates that will determine the policies, processes, and procedures you follow going forward. Task HR with creating an employee handbook and communicating important updates to your employees to help everyone stay on task and dedicated to the company's shared vision for the future.
"As companies reinvent how they deliver services, nurture diversity, and build sustainability into the fabric of their organizations, HR will be at the center of it all by helping employers and employees navigate, adapt, and succeed every step of the way," Rouse says. "HR will play a central role in implementing health and wellness initiatives, communicating changing workplace policies and procedures, and promoting productivity and employee engagement."
If you're looking for expert help to achieve the goals outlined in this article, or if you're interested in learning more about the benefits of outsourcing some or all of your HR responsibilities with a professional employer organization (PEO) such as G&A Partners, reach out to one of our trusted business advisors. We're here to help!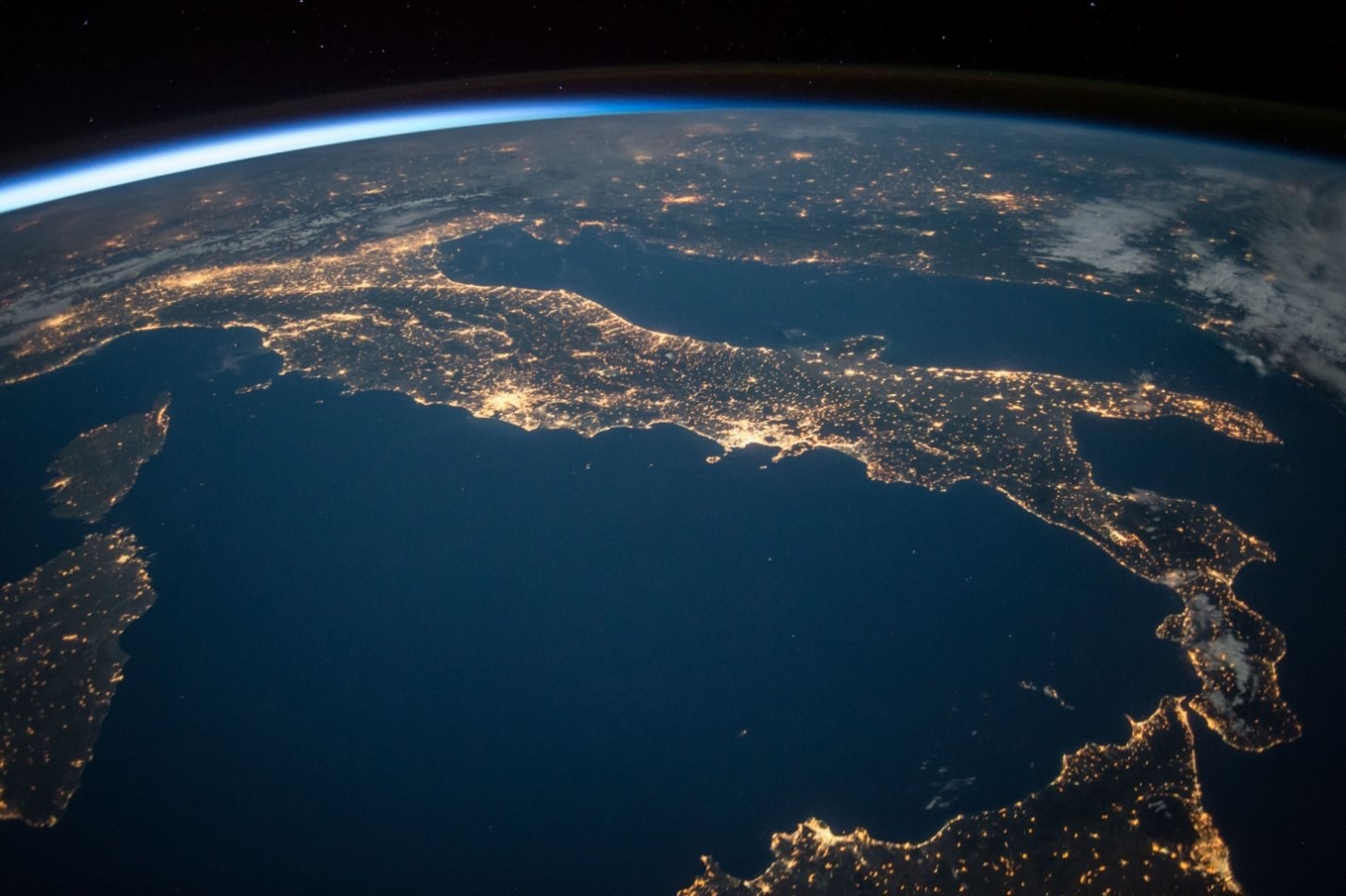 The Modern Business' Multigenerational Guide
Bridge Generation Gaps in Your Workplace
Learn more about managing, empowering, and getting the most out of your employees—from the Silent Generation through to Gen Alpha.