Spread the Love and Influence Your Corporate Culture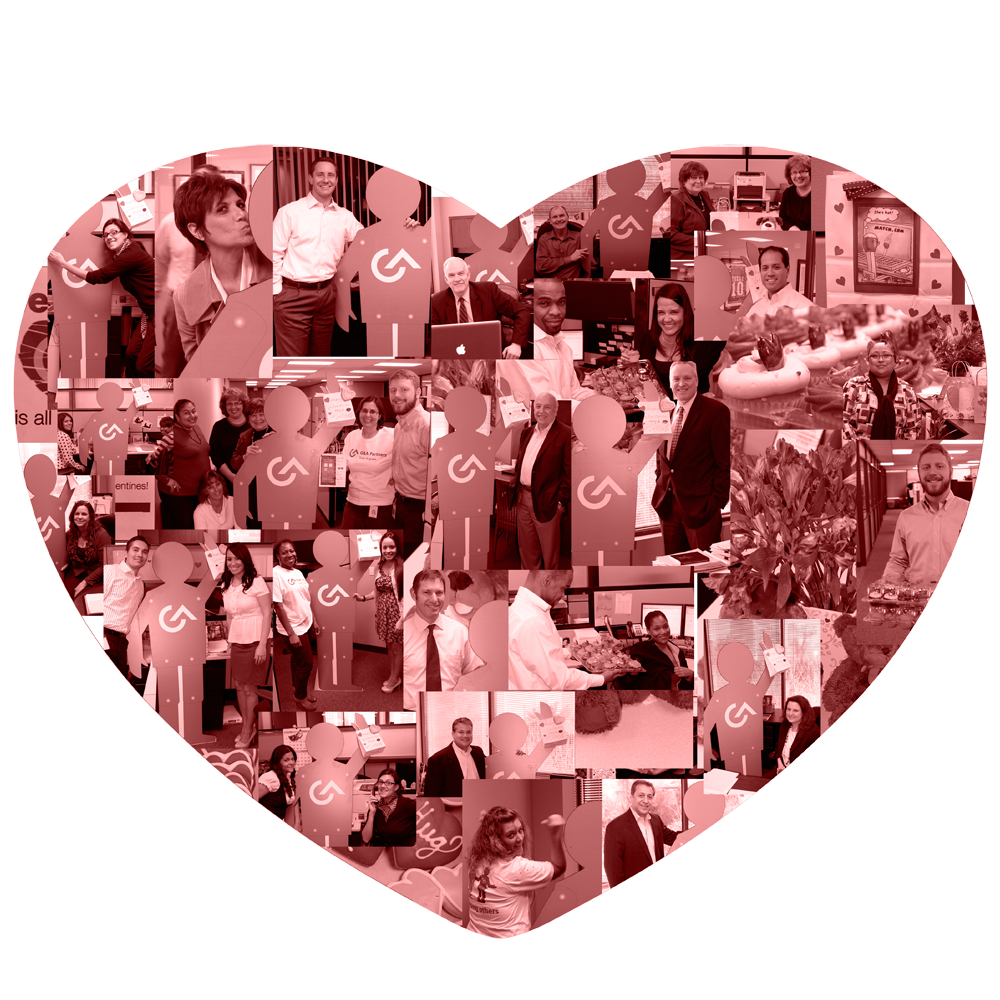 What is Corporate Culture?
According to Webster's Dictionary, culture can be defined as "the set of shared attitudes, values, goals, and practices that characterizes an institution or organization." A simple Google search of the term "corporate culture" yielded about 226 million results. Needless to say, there are varying opinions on what corporate culture is, what it isn't, how to build it, and why it matters. Some organizations publish mission statements or company goals in order to define their culture. At other companies, the culture is spoken or simply "understood" by employees. Results from Deloitte's Core Beliefs and Culture survey show that 94% of executives believe that company culture is important to business success.
Why Does it Matter?
But it goes deeper than just believing that corporate culture is important. The same survey reveals that business strategy success and a clearly defined corporate culture are closely linked.
"The study indicates executives tend to prioritize a clearly defined business strategy (76 percent) above clearly defined and communicated core values and beliefs (62 percent), whereas employees value them equally (57 percent and 55 percent, respectively). Also, 70 percent of employees who agreed that their companies had performed well financially said their boss speaks to them often about culture. But only 19 percent of executives and 15 percent of employees believe strongly that their organization's culture is widely upheld."
The study reveals that employee engagement and company culture are linked as well.
"The Core Beliefs and Culture survey found a consensus (83 percent of executives and 84 percent of employees) that having engaged and motivated employees is a top factor substantially contributing to company success. However, executives ranked tangible elements such as financial performance (65 percent) and competitive compensation (62 percent) most highly as drivers of employee engagement, while employees rated more highly the intangible elements of regular and candid communications (50 percent) and access to management/leadership (49 percent)."
So, if company culture directly affects success, engagement, and ultimately, the bottom line, what are some things we can do to influence it?
How to Build it
One of the best ways to create a cohesive company culture is to live out your corporate mission statement and values. Find simple ways to show your employees that you truly value those things, and that they should too.
For example, G&A Partners has a list of eight core values that every employee is expected to know:
Passionate Community Involvement
Exceptional People
Entrepreneurial Thinking
Outstanding Work
Innovative Approaches
Incomparable Professionalism
Cohesive Teamwork
Unquestionable Integrity
In order to live out those values, the company plans events that promote employee engagement and team building. For example, last Thursday, G&A Partners employees celebrated Valentine's Day by exchanging Valentines and taking pictures with the company mascot, the Million Dollar Employee (seen in the collage above). Each employee received a bag to decorate and hang outside their cubicle or office. Craft supplies and cards were provided in the break room so that employees could decorate Valentines and send them to fellow employees.
Maintaining company culture across satellite offices can be especially difficult, but it is a critical aspect of company culture. In this case, craft supplies were delivered to G&A's second Houston location to ensure that those employees had a chance to participate. Cards were also sent to other satellite offices farther away.
Below is some spontaneous feedback from the event:
"THIS WAS SO MUCH FUN! I am so glad someone suggested this and of course, included [our] location! I know there are many others who have enjoyed this "treat." Thank you! "
"How awesome! I can't wait to participate next year""The Valentine bags have been a hit with our offices! Its been fun."
"I received my Valentine Cards today… and I just wanted to take the time to say THANK YOU!"
Small, inexpensive events like the Valentine exchange go a long way to build positive relationships, enhance teamwork, and contribute to the "family" culture at G&A Partners. Building the culture you want doesn't have to be very expensive or very hard. If you are willing to take the time to invest in your employees, they will invest in the success of your company. And that's what it is all about.
Written by Lauren Christensen, G&A Partners