3 Fundamentals of Sustainable Business Growth a Business Owner Should Focus On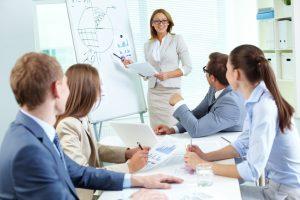 As a business owner, it goes without saying that one of your main goals is to have sustainable business growth. While it is normal for there to be fluctuations in your business expansion due to outside factors, it is crucial for all business owners to keep their long-term goals in mind.
However, this can be hard to do as you have so many other jobs to complete daily. This is where an experienced HR firm can come in and help, as they can provide you with customized tips on how to attain your goals. Here are some fundamentals of sustainable business growth that you can expect to hone in on when working with an HR provider.
The purpose
Above anything else, you will want to really focus on determining the purpose of your business. Thinking of the "why" in everything you do will really give your team a concrete focus.
A steady brand
How the world sees your business is an incredibly important thing. Not only will you lose clientele by having a weak brand, you will also miss out on the opportunity of having a great job applicant pool to pull from. In fact, a study by Glassdoor reported that a full 11% of job seekers explained that they would decline a job offer from a business with a bad reputation.
Recruiting the right employees for the job
Employees aren't only there to do a job, they are important players in boosting your brand and company as a whole. No business is a good business unless they have great employees who really understand their purpose and how they can play into the company's goals. However, finding the right person with the correct qualities for your specific job search can be challenging on its own, which is why it is always best to work with an experienced HR firm. They are professionals when it comes to employee recruitment and can offer an objective viewpoint!
Once you concentrate on honing in on these three basic business fundamentals, you will be able to experience sustainable growth, have wonderfully productive employees, and create a bulletproof brand.
Growth and success can be yours in no time, simply call our HR professionals today!