Celebrating Working Parents Day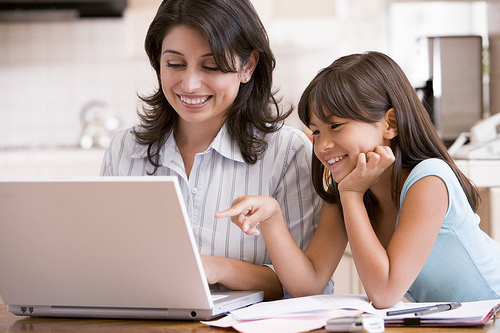 Finding the right balance between work and home is a struggle for many people in the workforce, and this struggle is compounded for working parents. Between managing deadlines at work, keeping up with their children's school schedules and finding time to grocery shop or cook dinner, working parents have a lot on their plates.
According to the Employment Characteristics of Families Summary published in April, of the 34.4 million families with children under 18 in 2013, 88.2 percent reported having at least one employed parent. And almost three out of every five married-couple families with children reported that both parents were working. That means that for a large part of the workforce, maintaining a work-life balance that gives working parents the time and flexibility to raise their children is a top concern.
In honor of Working Parents Day (September 16), here are four ways employers can create a more family-friendly organizational culture that appeals to working parents:
Flexible work arrangements. If possible, consider allowing employees to flex their schedules around those of their children. Options include working from home part-time, telecommuting, working four 10-hour days instead of five 8-hour days, coming in earlier, etc.
Paid parental leave. The US does not require employers to offer employees paid paternal leave. And while women are afforded unpaid leave under the Family and Medical Leave Act, working parents are looking for more time off after the birth or adoption of a child. Paternity leave, or leave for new fathers, in particular, has become a rising trend amongst employers.
Childcare options. As most working parents know all too well, good childcare is hard to find. Consider offering on-site daycare options, or allowing working parents to bring their children to the office if the baby-sitter falls through.
Family-friendly wellness programs. While a gym membership will appeal to all employees, consider going the extra mile to offer family gym memberships. Also consider extending other wellness program benefits, like free flu shots, to the children of employees.
With so many parents in the workforce, it's important for employers to recognize that working parents have unique needs. By offering family-friendly benefits that cater to working parents, employers will find themselves better able to attract and recruit top talent.
For more ways to create a parent-friendly workplace, check out the full article on Forbes.com: //www.forbes.com/sites/85broads/2014/06/30/why-companies-should-focus-on-working-parents-not-just-moms/