Human Resources Trends on the 2021 Horizon
Challenging. Eye-opening. Life-altering. Unprecedented. To capture in words the impact of 2020 on our personal and professional lives is near impossible. From the COVID-19 pandemic and resulting economic consequences to nationwide social justice movements, and a heated political climate, it's been a year for the history books—one that will change the landscape of business (and the role human resources plays in it) for the foreseeable future, and beyond.
Throughout 2020, it often fell on HR personnel or teams to strengthen and build connections between employers who were struggling to keep their businesses afloat and employees—who were juggling health and financial concerns, homeschooling, and, for many, new remote-work environments. Through the years, the role of HR has evolved in breadth and depth to include a broad range of services that support employers and employees, usher in cultural change, and foster innovative talent in the workplace. In 2020, that role expanded tenfold.
With 2021 comes a new era in human resources. As the world pivots to a dynamic, hybrid environment where companies reinvent how they deliver services, nurture diversity, and build sustainability into the fabric of their organizations, HR will be at the center of it all—helping employers and employees navigate, adapt, and succeed—every step of the way.
Following are some of the most important HR trends to look out for in 2021:
One of G&A's Client Advocates, Kristi Arcurie, PHR, SHRM-CP, was featured in a Small Business Insight's "2021 Predictions" article that briefly covers a few of the trends mentioned below.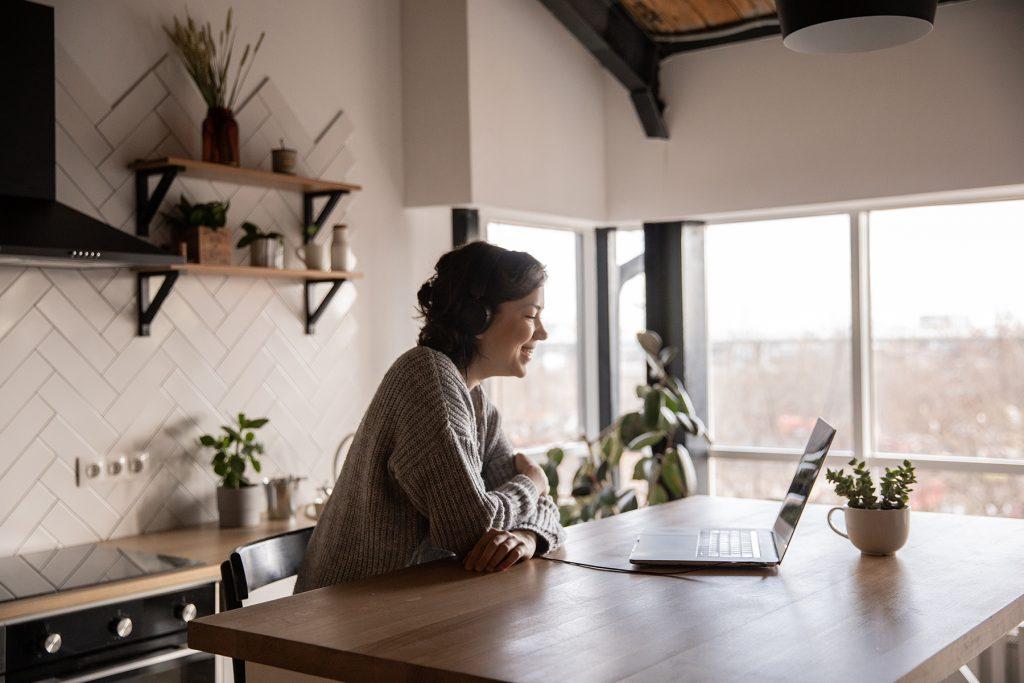 COVID-19 Pandemic Remains an Influencing Factor
The COVID-19 pandemic may change shape, but it will not fade into the shadows in 2021. Businesses are moving from crisis response mode to weaving resilience and sustainability into their daily operations. HR will continue to play a key role in delivering services to a workforce that is dealing with the aftermath of a global pandemic and transitioning to a hybrid work environment where many will shift to combination in-office/remote flexible schedules for the long term. This evolution requires companies to evolve their training protocols, recruiting efforts, digital transformations, physical and mental wellness programs, and safety and compliance efforts.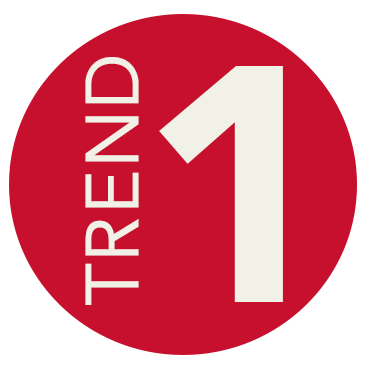 Shifting to a Hybrid Workplace
The pandemic did not introduce the concept of remote work, but it did prove it was a viable and reliable option for employers and employees alike. Prior to March 2020, some companies were experimenting with flexible schedules, condensed workweeks and virtual meetings, but it was not yet the norm.
According to Global Analytics/Iometrics' Global Work-From-Home Experience Survey (May 2020) approximately 31% of the workforce worked from home—or a remote location—more than one day a week pre-pandemic. That number shot up to 88% after COVID-19 lockdown measures were introduced, with most of the remaining 12% required to report to the workplace because they were considered essential workers.
As the days and months wore on, managers on all levels began to recognize that employees were proactively and positively adapting to their virtual work environment. Approximately 70% of managers who participated in the Global Analytics/Iometrics survey said employee productivity and performance during the pandemic was the same or better than before lockdown. As a result, it's estimated that U.S. companies saved $30 billion, each day, in potentially lost productivity during the pandemic. Employees also realized cost savings and improved work-life balance due to working from home on a prolonged basis.
HR Perspective: The introduction of a COVID-19 vaccine and safe/healthy workplace practices will lead to more employees returning to the office throughout 2021. However, the workplace landscape has changed forever. A 100% virtual global workplace is not (yet) on the horizon, but many companies are committed to a hybrid model that promises more flexibility for employees whose positions do not require them to work at a particular site.
Approximately 76% of employees would like to work remotely at least two days a week post-pandemic, according to the Global Analytics/Iometrics survey. Their employers are responding by weighing options and costs in an effort to provide more flexibility in workplace locations and schedules. HR's role in accommodating the demands of a hybrid workplace will be essential and complex, including adapting company policies, procedures, recruiting and training protocols, and health and wellness programs.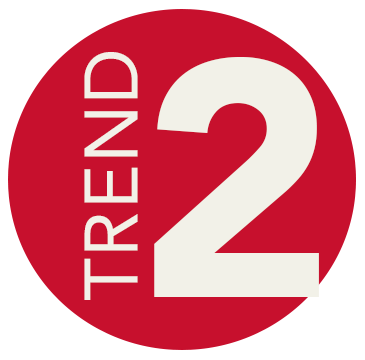 Reinventing Business Agility

Business and industry have been confronted with rapid change since computers and the Internet became common workplace tools. The pandemic revved that pace to warp speed. What does this mean? To succeed, businesses MUST be able to pivot quickly and efficiently in response to emerging economic, technological, and societal innovations, as well as emergencies—both manmade and natural. The choice to adapt to change at a slow or steady pace has effectively been taken off the table. HR is at the forefront of ensuring a smooth transition for employees as they return to work and as companies adapt to this new environment.
Forbes contributor Tracy Bower writes, "HR is in arguably the best position to see overall processes and offer a systemic viewpoint, ensuring coordination, communication, and collaboration across units, functions, business groups, and silos. HR can facilitate dialogues that help ensure the right amounts of reinvention, re-proportioning, and re-prioritizing of business goals to adapt to shifting customer demands and markets in response to the crisis created by COVID-19."
HR Perspective: As businesses reinvent their agility in 2021, HR will play a central role in adapting workplace operations that keep employees "whole," including:
Executing daily tasks (payroll, reporting, scheduling, training, recruiting, benefits administration)
Implementing health and wellness initiatives (mental and physical)
Communicating changing workplace policies and procedures
Promoting productivity and a cohesive successful company culture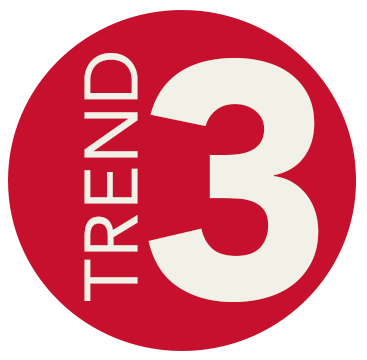 Developing COVID-friendly Workforce Policies and Procedures
Policies and procedures are the backbone of a business. Without them, there is limited internal structure and a company becomes vulnerable to outside forces. A successful internal structure maintains flexibility, allowing it to bend and twist as the company grows and moves forward. After the pandemic unleashed its forces on employers and employees alike in 2020, provisions were triggered in existing laws designed to protect employees in the event of an emergency. Businesses were required to implement these measures to help employees during the pandemic and were also tasked with developing vital policies in response to the health and safety risks posed by COVID-19. It was a combined tall order for HR.
In "The Littler Employer Pulse Survey Report" (Nov. 18, 2020) produced by the Littler Workplace Policy Institute, representatives from 56% percent of participating organizations say they are struggling with navigating existing and new provisions of the various laws that govern time off, scheduling, and accommodation requests from employees with children whose education and care are affected by COVID-19.
HR Perspective: While the pandemic (and its repercussions) persist, HR teams will be tasked with developing new policies and procedures—or amending existing ones—that outline:
Social distancing protocols
The response procedures for COVID-19 diagnosis, symptoms reports, or exposure
Face masks
Temperature screening and testing mandates
HR will also need to ensure that company policies are updated to reflect legislation passed during the pandemic, such as the Families First Coronavirus Response Act (FFCRA), which was enacted in March 2020 and followed by the Coronavirus Aid, Relief, and Economic Security (CARES) Act. The FFCRA requires many employers with fewer than 500 employees to provide paid sick time and paid leave for childcare needs. Additional company policies to develop, review, and/or adapt include those that deal with remote work, travel, bereavement, infectious disease control, and visitors in the workplace, among others.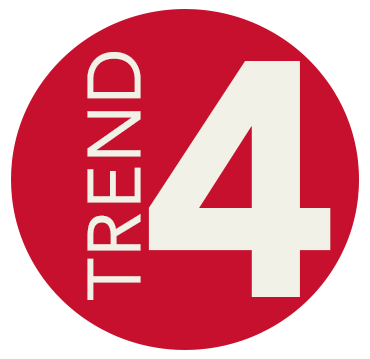 Safeguarding Employees and Maintaining Compliance

Protecting employees and maintaining compliance in a pre-pandemic world was a time-consuming and often difficult task. Factor in challenges imposed by COVID-19 and the tasks can seem monumental. Business owners understand that it's vital to safeguard their employees—whether they are essential and cannot work from home, are now returning to work, or continue to work from home. An HR department, manager, or HR outsourcing agency, such as G&A, can help ensure a company is complying with all federal, state, and local regulations, as well as implementing safety protocols that proactively address a variety of threats, ranging from workplace accidents to COVID-19.
HR Perspective: Implementing company safety and compliance measures is an area where HR teams shoulder significant responsibility, and pandemic-related protocols will stay put throughout 2021 and beyond. G&A Partners Safety Consultant Jesse Valencia says OSHA guidelines should be the "bare minimum" of measures taken to provide a safe and comfortable workplace for employees.
"OSHA guidelines and CDC recommendations and findings can and will change," Valencia says. "So, businesses should remain vigilant and monitor their websites regularly to ensure compliance."
Find tips on how to implement safety and health procedures beyond basic OSHA guidance in G&A's "Understanding OSHA's New Guidance to Prevent COVID-19" recorded webinar.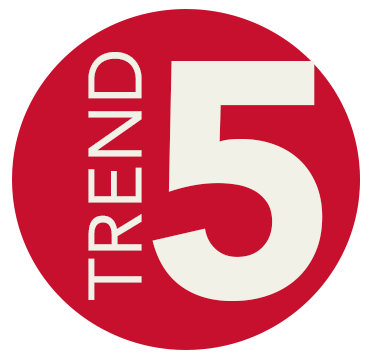 Recruiting and Training in a Virtual World
Another positive aspect of the world's evolving hybrid work environment is access to a global talent pool that, in the past, may have been out of reach due to geographical boundaries. In a world where remote work is the norm, location becomes much less of a determinant hiring factor. Why? Candidates don't have to move to take a job, and companies don't have to bear expensive relocation costs.
A significant consideration in managing a virtual (or partially virtual) business operation is that recruiting, onboarding, and training programs will most likely take place online. Virtual recruiting and training programs are new to most, so HR managers will need to gather best practices along the way. For small to mid-sized businesses, tapping into a PEO's comprehensive HR support, including recruiting expertise, can help them to successfully bring employees back to the workplace or shift to a long-term hybrid environment and provide new training programs that help build skills in online communication, engagement, and management of remote and hybrid teams.
HR Perspective: Managing a deeper talent pool is an exciting proposition, but it represents a shift in the status quo for most HR teams. Eleesha Martin, Recruiting Manager for G&A Partners, says employers will have to find a way to quickly and easily identify top talent when they're ready to resume business as usual. She recommends using fair hiring practices when conducting interviews with viable candidates, eliminating biases, and making sure the candidate selected is a good fit based on their skill set and cultural fit. Martin says the mindset for recruiting should still be the same now as it always has been—you're just choosing from a larger pool of candidates.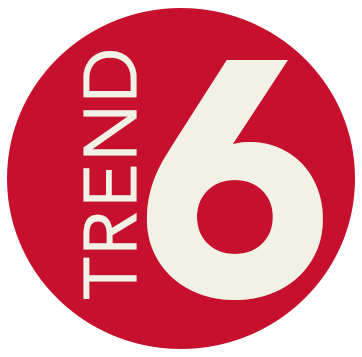 Managing Ongoing Digital Transformation
During the pandemic, companies across the globe transformed from primarily centralized enterprises to remote working teams, and IT departments scrambled to find and implement technology that accommodated new and expanding digital needs. The first several months of the pandemic reaped equal servings of frustration and amusement as millions of employees experimented with online meeting platforms and experienced audio delays, camera failures, and more than a few children or pets who hijacked meetings.
The pandemic accelerated technology's role in business operations and that trend does not appear to be losing steam this coming year and beyond. The Littler Pulse Survey Report found that 88% of employers are using video conferencing software and collaboration tools to manage their workforce during the pandemic, and 55% are now using technology-driven recruiting and hiring tools, such as artificial intelligence (AI) or analytical tools that can help screen resumes and/or open new talent pools for employers.
HR Perspective: With businesses going full steam ahead with digital transformations, HR will be instrumental in addressing employees' technological skill gaps and training needs, and ensuring they are connected with the internal resources they need to implement cybersecurity measures in a remote setting.
"To keep up with the never-ending stream of new cyber threats, a small investment in staff education goes a long way because the human element is often the weakest link in the chain," says Junaid Jeewa, Director of IT Operations for G&A Partners. "All security measures come down to the persons handling the client data."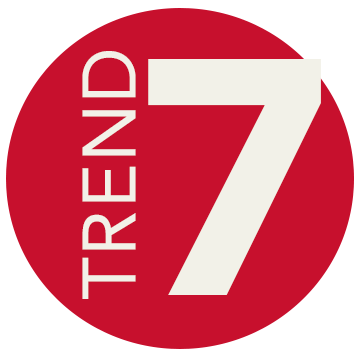 Prioritizing Employees' Mental Health and Wellness

Millions of employees are experiencing mental health issues related to, or exacerbated by, the COVID-19 pandemic. HR representatives will play an important role in discreetly delivering support and services that can help address their needs.
Olivia Curtis, Wellness Specialist for G&A Partners, says many remote workers experience "out of sight, out of mind" or feel that their work and dedication are being questioned since they are not physically in the office. Employees in this situation often find that the lines between work and home become blurred, and they can experience higher levels of stress. The key to addressing and lessening the anxiety and loneliness employees may be experiencing at this time is to over-communicate and overdeliver, she says.
HR Perspective: The effects of living in a pandemic world may linger for some time, so supporting mental health, physical health, social connectivity, and family care should be top priorities for business owners. HR can offer employees support through employee assistance programs that offer tools for mindfulness, exercise, nutrition, financial counseling, and access to counseling and mental health resources. HR can also educate managers on how to identify signs of stress and burnout and encourage employees to check in on one another frequently during this time.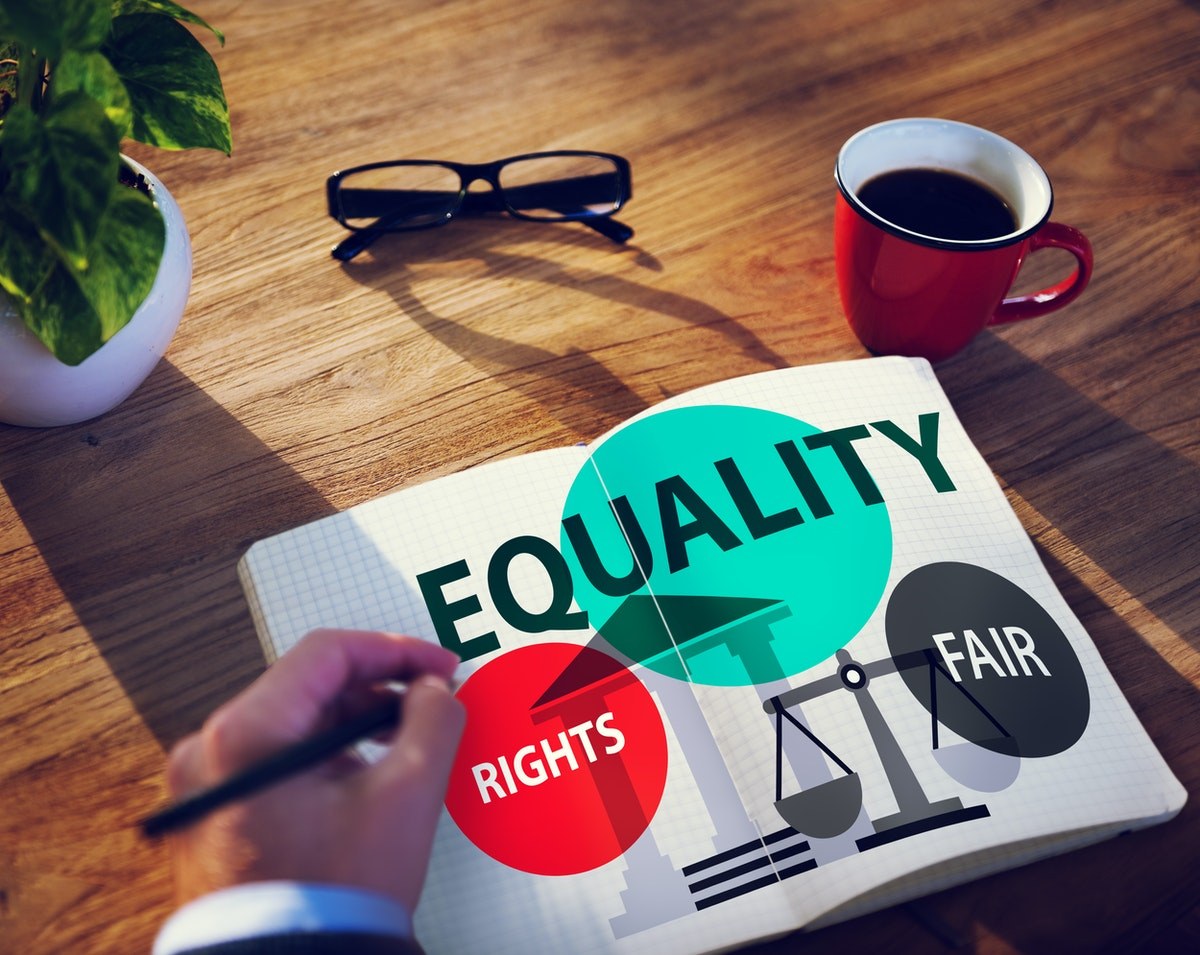 Diversity & Inclusion Initiatives Forge Ahead in 2021
Though a pervasive atmosphere of fear and concern enveloped our world in 2020, there was also a collective pause in the frenetic pace that had become the norm for many Americans. It was partially due to this hiatus—and tragic events that highlighted inequalities—that conversations progressed exponentially around gender, racial, and disability gaps. HR leaders who champion diversity and inclusion (D&I) initiatives recognize that societal and cultural expectations dictate that the time has come to move from setting D&I goals to making inclusion the norm in the workplace.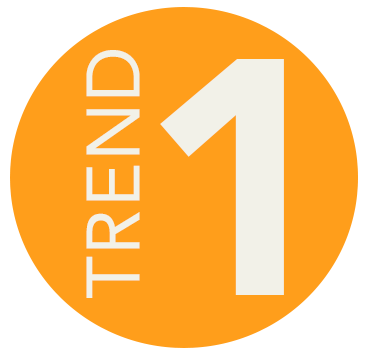 Employees' Expectations Will Drive Change
The growing social justice movements in 2020, combined with the COVID-19 pandemic highlighting disparities in gender, race, and disability, encouraged many businesses to issue public statements of support for Americans who suffer discrimination. Many made a pledge to enact real change within their own footprint.
A powerful source pushing for sustainable change in the workplace is employees. Glassdoor's Diversity & Inclusion Workplace Survey (September 2020) found that significantly more Black (71%) and Hispanic (72%) employees say their employer should be doing more to increase the diversity of its workforce than white (58%) employees. Another important statistic from the survey: About 1 in 3 employees and job seekers (32%) would not apply to a job at a company where there is a lack of diversity among its workforce.
HR Perspective: HR teams will continue to play an important role in effecting change in company culture by including diverse voices in ongoing discussions and ensuring equal access to opportunities. HR remains on the front lines of employee advocacy by placing focus on recruiting, training, and nurturing a workforce with diverse racial, cultural, and religious backgrounds, as well as genders, ages, nationalities, and physical abilities.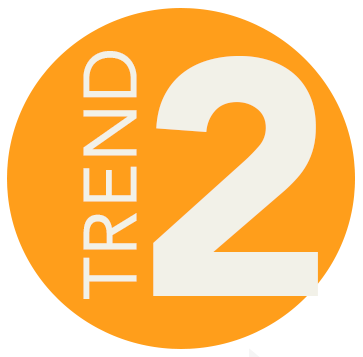 Progressing from Goal Setting to a D&I Culture
More than ever, businesses are weaving diversity and inclusion (D&I) into the fabric of their workplaces—taking substantive action in implementing D&I efforts and enacting real culture changes. Many have also formed D&I task forces, set hiring targets, instituted training and mentorship programs, and instituted efforts to encourage employee feedback that can be used to measure company success—or failure—so that changes can be made in real time.
According to Lucy Garcia, a client advocate and diversity and inclusion (D&I) expert for G&A Partners, committing to diversity and inclusion is an ongoing daily process that will not bear fruit overnight.
"It's like making a decision to get into shape. If you go to the gym every day, you will not see a change right away. But if you stay consistent and disciplined, you will begin to see the results of your efforts," she says.
To ensure success, Garcia recommends launching a diversity and inclusion plan in four phases:
Capture data on employee demographics and compare it with the labor market to identify areas of concern or trends
Design a strategy that matches business objectives
Implement a plan of action and select a group of individuals or volunteers to help promote D&I initiatives and review data to ensure long-term success
Continually evaluate and update the program
HR Perspective: Diversity officers and/or D&I teams should work closely with HR to carry out actions that promote change throughout the organization. These include educating management and employees, reviewing and revising policies and procedures to ferret out potentially discriminatory practices, developing sound hiring practices, providing diversity training for all employees, helping to create an inclusive work culture, and addressing employees' concerns immediately and fairly.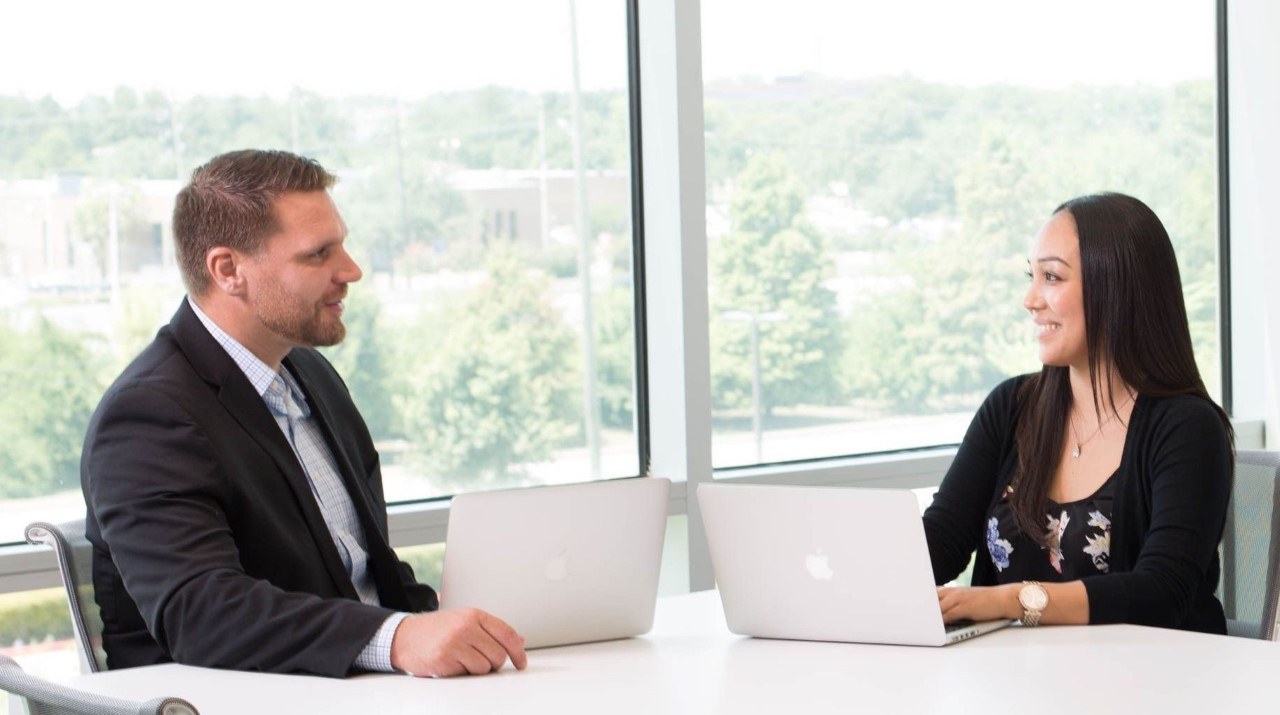 Economic Distress Endures in 2021

The economic ramifications of COVID-19 have, in some form or fashion, impacted all employers and employees. Government relief packages and other factors have helped the economy to rebound somewhat but many individuals remain jobless or are struggling to make ends meet on a limited income. The Organisation for Economic Co-operation and Development (OECD)'s Economic Outlook report (December 2020) states that "Vaccination campaigns, concerted health policies, and government financial support are expected to lift global GDP by 4.2% in 2021 after a fall of 4.2% this year." This is encouraging economic news, but it remains to be seen how quickly that translates to employees returning to the workplace in 2021.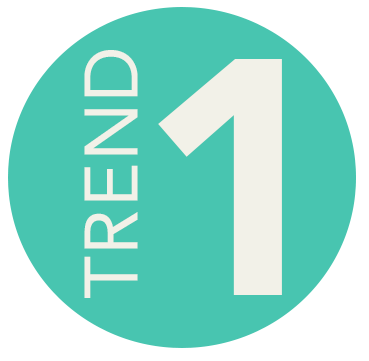 Offer Emergency Assistance to all Employees
Until the implementation of the COVID-19 vaccine has translated to more widespread economic stability, it's important for employers to offer employees emergency support, as well as remote and flexible work options. The Families First Coronavirus Response Act requires many employers with fewer than 500 employees to provide paid sick time and paid leave for childcare needs. Some state and local laws require employers to provide supplemental paid sick time and paid family and medical leave.
According to the National Partnership for Women & Families, when sick workers are able to stay home to recover, it lessens the risk of contagion, making workplaces healthier and employees more productive. Paid sick days help reduce potential productivity loss (averaging 20% for an employee working while sick) and the risk of spreading infection.
HR Perspective: Employers are expected to comply with new, existing, and amended legislation that protects employees' paid sick time and paid family and medical leave. HR has always contributed guidance and expertise in compliance matters and should continue to lead organizations' efforts to ensure that all workers are protected with these baseline benefits.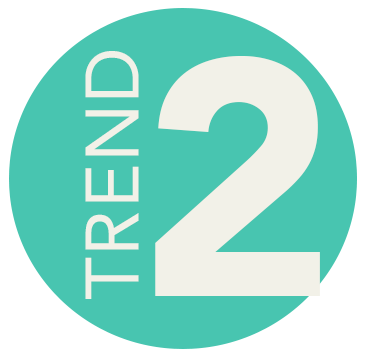 Support Employees who are Furloughed or Laid Off

One of the most difficult aspects of HR's role is to inform an employee that he/she has been furloughed, laid off, or fired. Unfortunately, in 2020 HR managers had to deliver the bad news time and again. HR reps have also been charged with helping to maintain productivity and engagement among the remaining workforce.
Companies can explore programs that help ease the pain employees continue to experience due to economic challenges in 2021. For example, an employee work-sharing plan provides employers with an alternative to lay-offs. Instead of letting go of a certain number of employees, an employer can reduce the hours and wages of all workers who are then eligible for prorated unemployment benefits to supplement their paycheck. Workers should also be notified when hiring resumes and provided first right of refusal for re-established (or equivalent) positions within the company or organization.
HR Perspective: HR teams can help ease the pain, anxiety, and pressure experienced by employees who are furloughed or laid off in 2021 by showing compassion, communicating important information, and sharing helpful resources. Furloughed and laid-off workers are eligible for state and federal benefits, including federally-funded unemployment insurance programs that may provide benefits or extend workers' eligibility for benefits: the Pandemic Unemployment Compensation (PUC), Pandemic Emergency Unemployment Compensation (PEUC), and Pandemic Unemployment Assistance (PUA).
Furloughed or laid-off employees may also be able to maintain health insurance coverage through COBRA and are eligible for a special enrollment period through the Affordable Care Act's marketplaces. HR professionals can educate employers about their options, including maintaining benefits (including health insurance and life insurance) for furloughed workers and providing severance for laid-off workers.
G&A Partners is a leading professional employer organization that offers world-class HR services and a team of experts who can help you navigate anything 2021 and the future may throw at you. Schedule a consultation with one of our knowledgeable business advisors to learn more.