How the COVID-19 "Shecession" is Revealing a Golden Opportunity for Women and Employers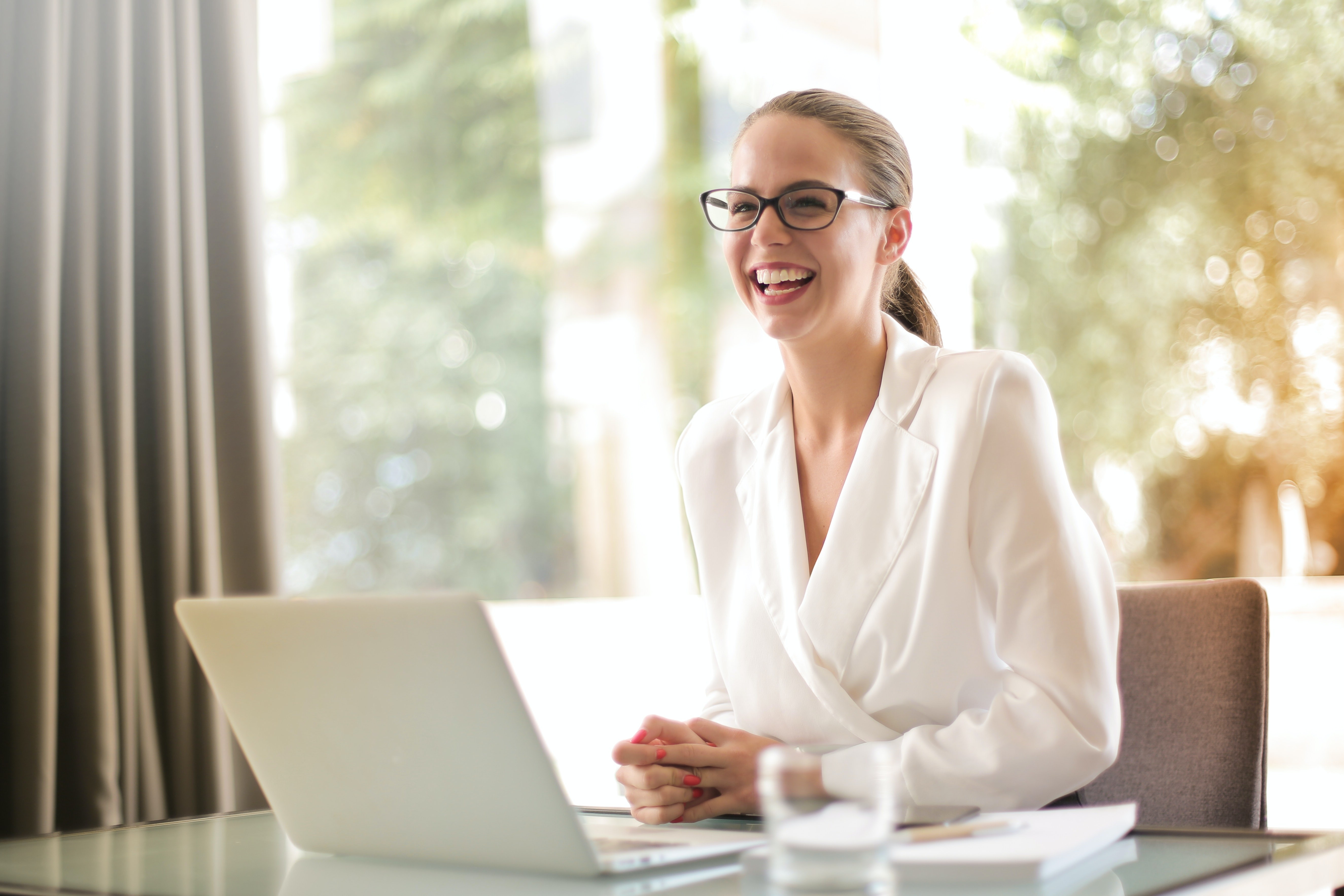 The COVID-19, pandemic-induced U.S. recession has taken a heavy toll on women in the workplace. So much so that the term "shecession," originally coined by C. Nicole Mason, president and chief executive of the Institute for Women's Policy Research, has been adopted by many to describe the troubling economic crisis.

In the early stages of the pandemic, women accounted for more than half of the 22 million-plus jobs lost in the U.S., according to the National Women's Law Center. The Bureau of Labor Statistics reports that about 44% of those jobs have been restored as of March 2021. Approximately one in four women might not return to the workplace at all due to heavy pandemic-related demands placed on them, including increased caregiving, homeschooling, and other home-based responsibilities.
If your company has lost women workers—or is facing that possibility as a result of the pandemic—you have a golden opportunity to correct course, by:
Considering policies and programs that accommodate your female employees' increased home/workload
Addressing unintentional gender inequities in your workplace
Fostering a supportive and empathetic culture that, in the end, will help you attract and retain dedicated and skilled women workers
Why Women in the Workplace were Disproportionately Impacted by the Pandemic

The two primary culprits of this shecession are likely:
Businesses hit hardest by the pandemic were those in the government, childcare, health services (non-essential), leisure and hospitality industries, which employ a large number of women—a significant percentage of which are women of color. Statistics provided by the National Women's Law Center illustrate the continued impact of the downturn on women (aged 20 years and older) who remain out of work as of January 2021:

Nearly 1 in 11 Latinas (8.8%)
More than 1 in 12 Black women (8.5%)
More than 1 in 13 Asian women (7.9%)
Approximately 1 in 19 White women (5.1%)
More than 1 in 9 (11.3%) women with disabilities
More than 1 in 10 (10.3%) women between the ages of 20 and 24

When school and childcare facilities across the country were closed in March 2020, many working parents and guardians took on the task of caring for and homeschooling children around the clock. These responsibilities were mainly shouldered by women, many of whom eventually felt moved to choose between full-time work and caregiver duties.

"Women have suffered the worst of the 2020 recession. They could suffer the worst of the 2021 recovery, too," Melinda Gates, co-chair of the Bill & Melinda Gates Foundation, founder of Pivotal Ventures, and author of The Moment of Lift said in Fortune's "Will working women recover in 2021? Six experts share their predictions" article. "A big reason is caregiving. Even before COVID-19, women were nearly three times as likely as men to quit their jobs to take care of a family member. Now, they're leaving the workforce in record numbers."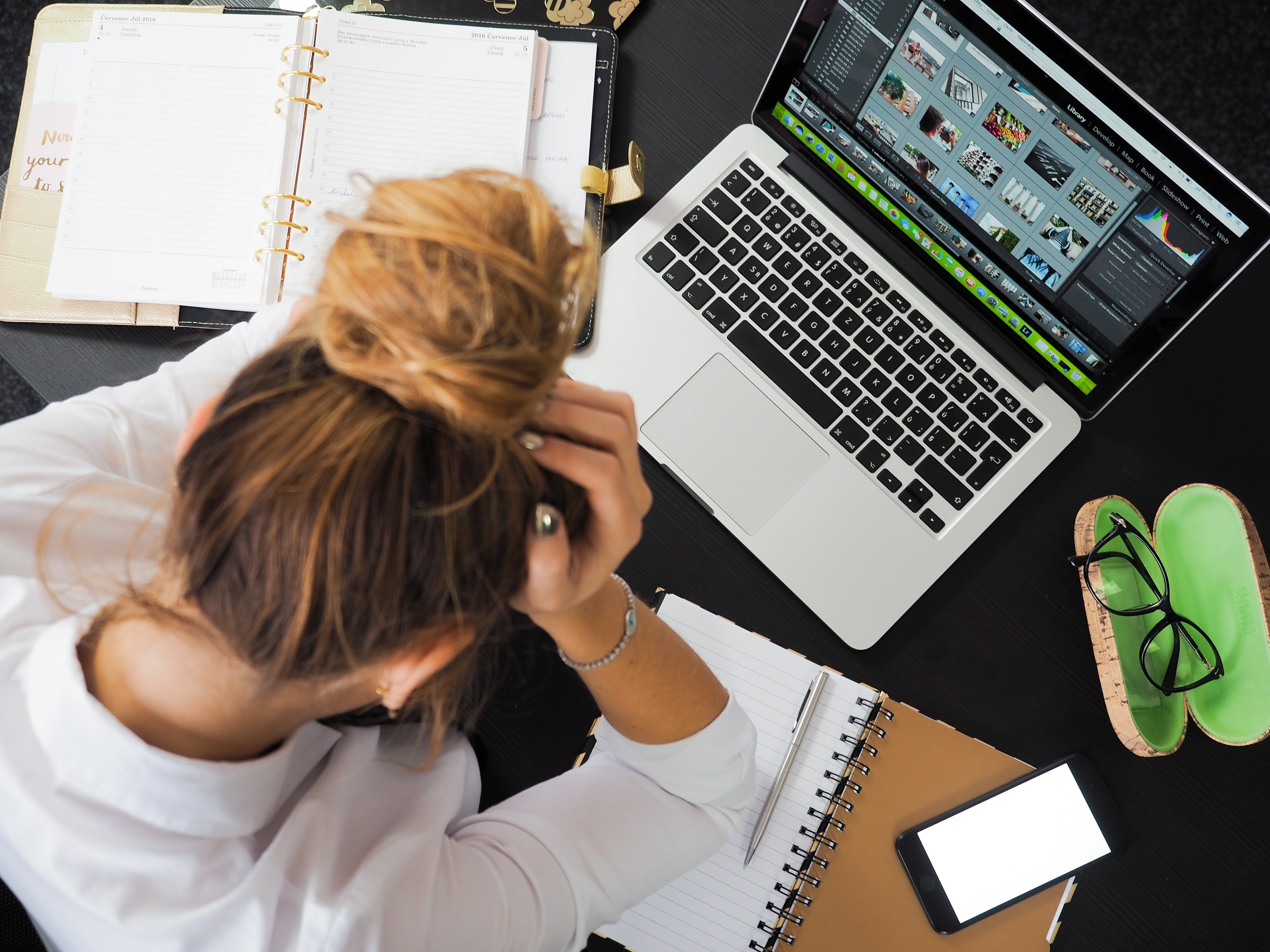 There's Good Reason to Bridge the Workforce Gender Gap

In the last century, women have entered the workforce in growing numbers, bringing with them innate talents, wisdom, and the drive to propel businesses forward. Today, our economy depends on a large, diverse, thriving workforce with equal parts female representation, and it benefits businesses to take proactive steps to avert a gender gap in our workforce.
According to Center for Creative Leadership research, gender-diverse teams consistently report higher sales and profits, and gender-diverse business units achieve higher than average revenues when compared to their less diverse counterparts. Also, companies with a higher percentage of women enjoy overall increased job satisfaction, organizational dedication, and reduced burnout.
A reduction in female employees' work hours post-pandemic could result in an estimated $64.5 billion in lost wages each year, placing many families in difficult financial situations. This financial loss also extends to the companies they work for because profits and share performance are estimated to be 50% higher when women are well represented in an organization's higher ranks, according to a "2020 Women in the Workplace" McKinsey & Co. report.
As women leave the workplace, there can be a significant shift in an organization's culture, since women are more likely to promote employee-friendly policies, serve as mentors, and champion racial and gender diversity in their workplaces.
At the macro level, U.S. economists are concerned about this worrisome trend. Federal Reserve Gov. Lael Brainard said the U.S. economy's potential growth rate is at risk if women remain out of the workforce in large numbers.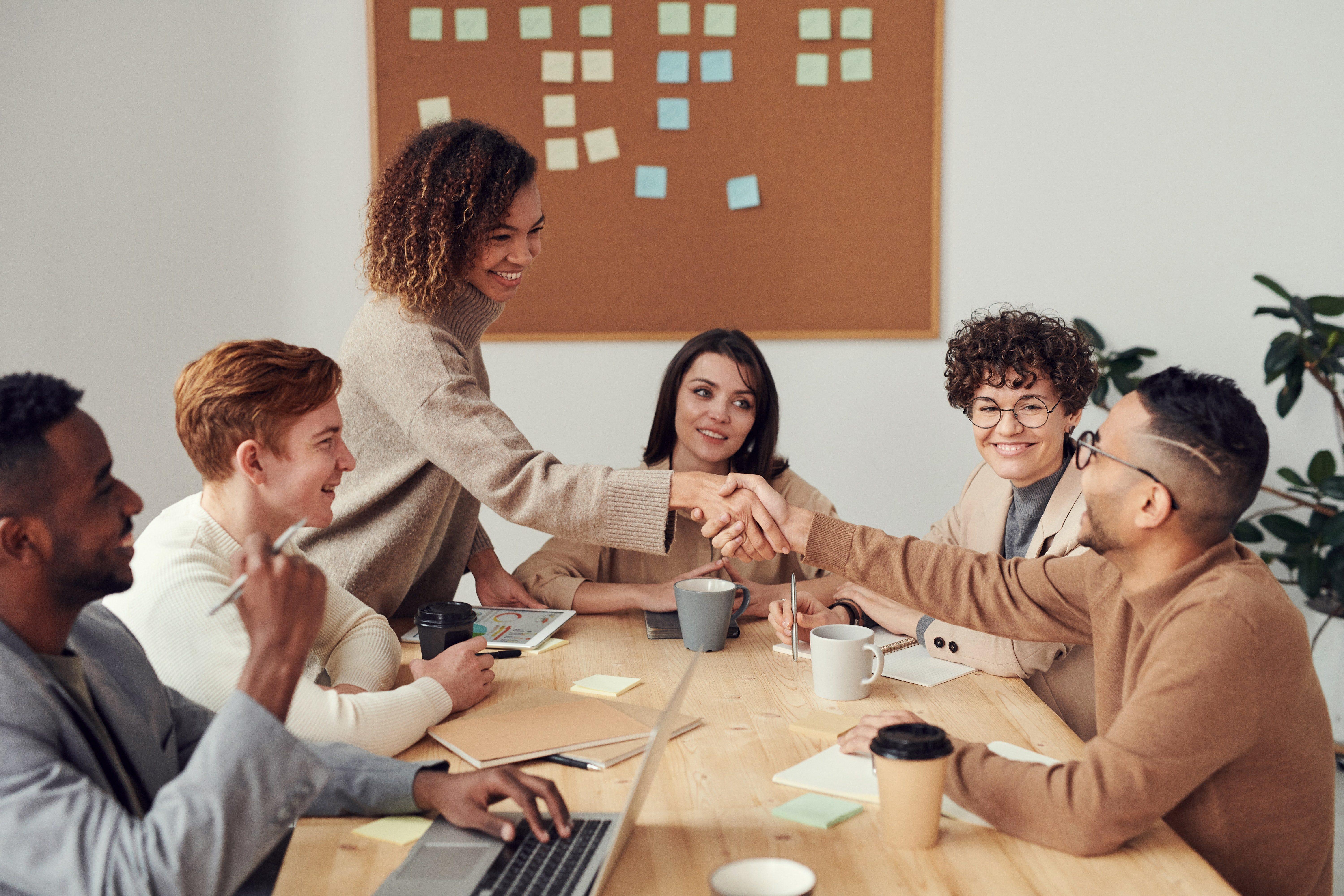 What Women Employees Want

Many women who have been caring for children and/or family members at home are at a crossroads. As it becomes safer for people to venture out, businesses to open, and students to return to classrooms, women will be deciding whether to return to the workplace and if so, when to return.
Although some may feel the pressure to return to work more than others due to financial constraints, the pandemic has increased women's focus on achieving greater equality, flexibility, and opportunities at work. This, in turn, will impact how they approach their job search, and ultimately who they choose to work for.
Women Value Employers Who Promote Gender and Racial Diversity
According to the Forbes article, "The 3 Things Women Want In The Workplace In 2021," nearly half of women in a recent survey by FairyGodBoss indicated that they take into account a company's stance on racial and gender equality during their job search. Many female employees supported social justice movements initiated in 2020 and have prioritized working for companies that champion diversity, equity, and inclusion (DEI) efforts. They are looking for companies that are doing more to make public their commitment to expanding gender and racial diversity in the workplace.
Women Want Equal Pay for Equal Work
Efforts to enforce equal pay for equal work in the U.S. date back to 1963 with the passage of the Equal Pay Act. Women value employers that have closed the gender pay gap or are making steadfast efforts to do so. G&A's labor law experts can help you audit HR policies and procedures to uncover any problematic situations and practices, and navigate the complexities of labor law compliance.
Women are Searching for Workplace Flexibility
A majority of employees sent home to work remotely during the COVID-19 pandemic were women who quickly adapted to the new home-office routine. Almost as quickly, they recognized the challenges of maintaining a work-life balance as the line between both was blurred. They acknowledge the need to get back to the office but yearn for a hybrid workplace that offers a scheduled blend of in-office work and remote work.
The FairyGodBoss survey of 1,000 men and women revealed that "financial benefits are just as important as flex or remote work options. And when we looked further into the data, we found that for all respondents who identified as women of color, flex or remote work is more important than the financial benefits a company offers." Also, women and men with children value parental leave policies as a vital part of an employee benefits package.
Women Respect Employers that Lead with Empathy
Women workers recognize that commensurate with equal pay and fair treatment are the intangible benefits associated with an employer that leads with empathy and demonstrates respect and support for its employees. Women also prioritize employers that provide mentorship, training, and professional development opportunities, regardless of gender. According to McKinsey & Co.'s 2020 Women in the Workplace report, the pandemic represents a unique opportunity for companies to "invest in building a more flexible and empathetic workplace so they can retain the employees most affected by today's crises and nurture a culture in which women have equal opportunity to achieve their potential over the long term."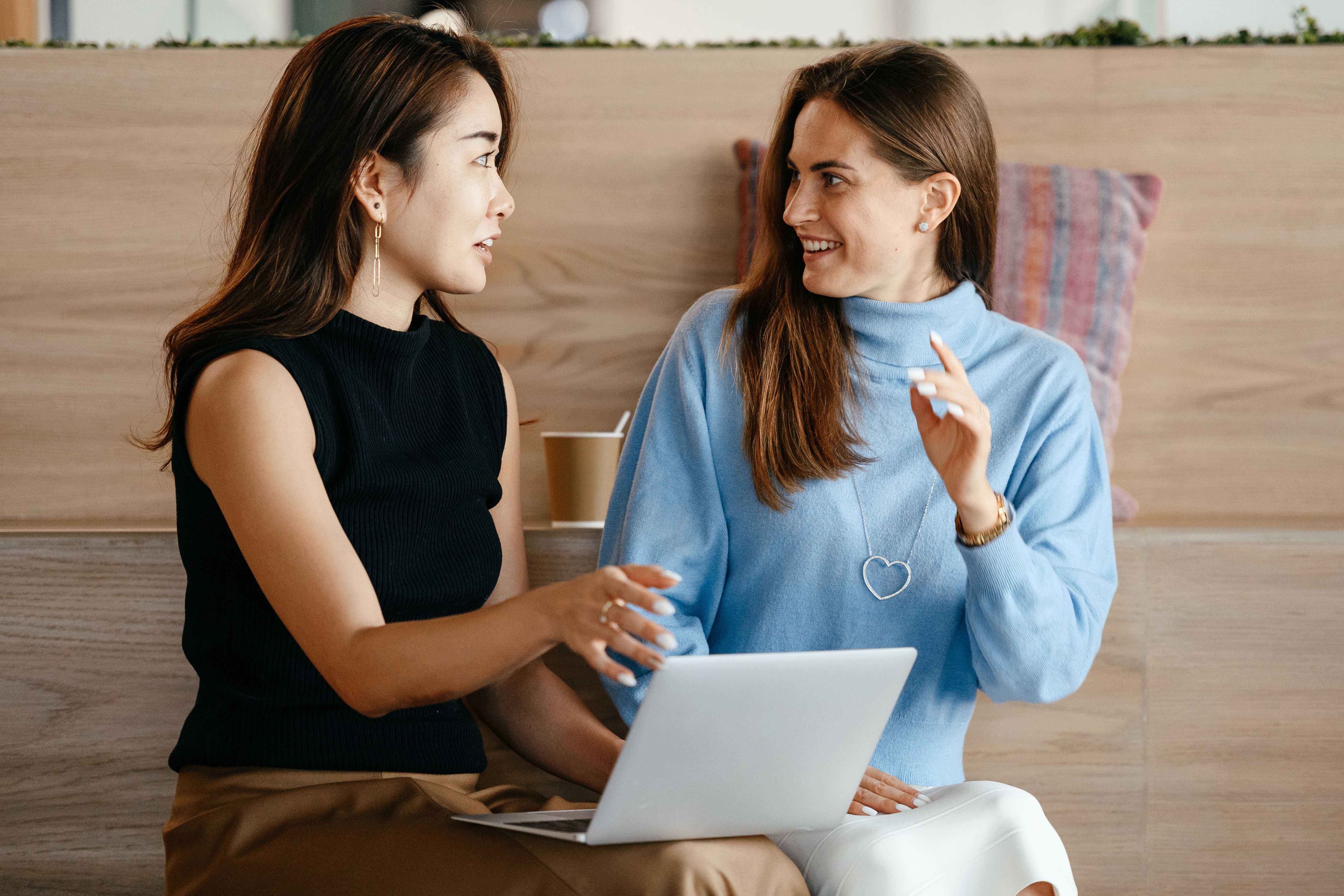 Grab Your Golden Opportunity

As the American economy rebounds, your company has a golden opportunity to examine pandemic lessons learned and optimize your workplace for female employees who can have a significant, positive impact on your company's culture and your bottom line.
"The choices companies make could shape the workplace for women for decades to come—for better or for worse," states McKinsey & Co.'s 2020 Women in the Workplace report. "If companies make significant investments in building a more flexible and empathetic workplace—and there are signs that this is starting to happen—they can retain the employees most affected by today's crises and nurture a culture in which women have equal opportunity to achieve their potential over the long term."
Consider these best practices as you map out your company's path forward:
1. Create a Sustainable and Flexible Workplace
Times have changed. Likely for good. And that means your company's pre-pandemic goals, strategies, and productivity and performance expectations will probably need to be revisited. Changes may include, for example, making adjustments to reflect your employees' desire to achieve a better work-life balance. If your business model allows, consider adopting a hybrid workplace model that incorporates flexible hours, workdays, and/or workweeks. If you're looking for support and expertise to increase the chance of a smooth transition, a PEO such as G&A can help your company create a unique hybrid workplace model that benefits your employees and your organization.
2. Encourage Collegial Support in Your Workplace
During the pandemic, remote work meant that many female employees have been charged with balancing work and parental duties, sometimes on a minute-by-minute basis. As a result, some colleagues might assume that a working mother's dedication to work is compromised by caregiver responsibilities. McKinsey & Co. recommends unconscious-bias training for all employees as well as voicing support for working parents. On the flip side, your business should publicly recognize the role employees without children have played in supporting colleagues who were juggling parental and work commitments during the pandemic. Many shouldered additional responsibilities to ensure any gaps were filled, and your company survived and thrived because of these efforts.
3. Adopt Policies and Programs to Support, Retain and Attract Female Employees
Companies that demonstrate ongoing support and understanding for the challenges that many women workers are facing and have faced throughout the COVID-19 pandemic will achieve greater success in retaining those employees and recruiting additional talented and experienced women now returning to the workforce. Consider offering additional sick leave, promoting DEI efforts, enhancing healthcare benefits, and informing employees about the depth and breadth of employee assistance programs available to them so they are aware that they have access to tools for mindfulness, exercise, nutrition, financial counseling, and critical mental health resources. Female employees who feel supported at work are often more optimistic and productive and less likely to consider leaving their job or the workforce.
"I'm hopeful that … individual companies will respond with their own policies and their own investment in the workforce so that we can actually see change take place in how we invest in our workforce, like building a caregiving infrastructure," said Tina Tchen, president and CEO of Time's Up in the Fortune article, "Will working women recover in 2021? Six experts share their predictions."
"I really do think that 2021 can be the year in which we make that kind of generational, transformational change," she said.
About Us
G&A Partners, one of the nation's leading professional employer organizations (PEO), is ideally suited to help your business navigate employment issues and initiatives such as diversity, equity, and inclusion. Let our experts take the HR, payroll, and benefits administrative burden off your shoulders so you can focus on growing your business. To learn more, schedule a consultation with one of our knowledgeable business advisors.